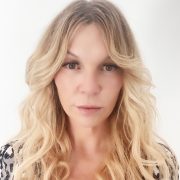 Cece Woods
Editor in Chief Cece Woods considers herself the "accidental activist".…
Although the vegan and vegetarian diet has become somewhat of a cultural revolution of late, and is changing the restaurant industry as a whole, vegetarianism has actually been around for centuries, dating back to a time before recorded history.
Contrary to popular belief, many anthropologists believe that early humans primarily ate plant foods, being more gatherers than hunters.
Up until the 1900's, Americans ate far less meat than they eat today. The cost of meat was prohibitive, refrigeration was scarce and distribution was challenging.
Things changed dramatically with the coming of the industrial revolution.
Vegetarianism got a big boost in 1971 from Frances Moore Lappe's book "Diet For A Small Planet." In the mid 80's, John Robbins' book "Diet For A New America" launched the vegan movement and introduced the world to the massive environmental consequences of animal agriculture.
In the 90's, the American Dietetic Association published a paper endorsing vegetarian diets, and the rest is history.
Today's acceptance of vegetarianism is at an all time high. We now know that a vegetarian diet improves your general health, reduces your environmental footprint (more than a Tesla and for less money) and greatly lessens the suffering of animals.
Are we becoming a vegan nation? Hardly. However, Israel may soon become the first vegan nation. Approximately 1 million of the 8 million Israelis no longer eat meat, and another 13% are considering going either vegan or vegetarian.
We restauranteurs are increasing the percentage of vegan/vegetarian dishes on our menus to satisfy this demand.
We have just added a whole new selection of vegetarian and vegan options at The Sunset Restaurant. Come in and enjoy a meat free meal with us!
By Franco Simplicio, owner of The Sunset Restaurant and Beach Bar
See Also
6800 Westward Beach Rd., Malibu  310-589-1007
Follow the Sunset Restaurant: @sunsetatmalibu
facebook.com/thesunsetrestaurantmalibu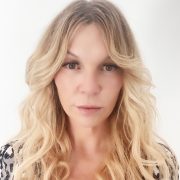 Cece Woods
Editor in Chief Cece Woods considers herself the "accidental activist". Having spent most her childhood on sands of Zuma Beach, Cece left Southern California in her early 20's, but it was only a matter of time before she returned to the idyllic place that held so many wonderful memories from her youth. In 2006, she made the journey back to Malibu permanently, the passion to preserve it was ignited. In 2012, Cece became involved in local environmental and political activism at the urging of former husband Steve Woods, a resident for more than 4o years. Together, they were involved in many high-profile environmental battles including the Malibu Lagoon Restoration Project, Measure R, Measure W, and more. Cece founded influential print and online media publications, 90265 Magazine in 2013 highlighting the authentic Malibu lifestyle, and The Local Malibu, an online news media site with a strategic focus on environmental and political activism. In the summer of 2018, Cece broke multiple global stories including the law enforcement cover-up in the Malibu Creek State Park Shootings, and is considered by major news media as a trusted authority on Malibu.