Paris Brosnan Co-Creates with Super Star Brand Golden Goose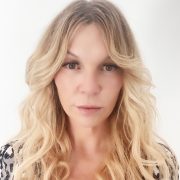 Cece Woods
Editor in Chief Cece Woods considers herself the "accidental activist".…
Malibu born and raised artist/creator and model Paris Brosnan took over mega-brand Golden Gooses's Rodeo Dr. store yesterday for a "Co-Creation" event where his artistic style and limited edition collection was on display. Brosnan "tagged" Golden Goose product in an exclusive "1OF1 Co-Creations" with event attendees.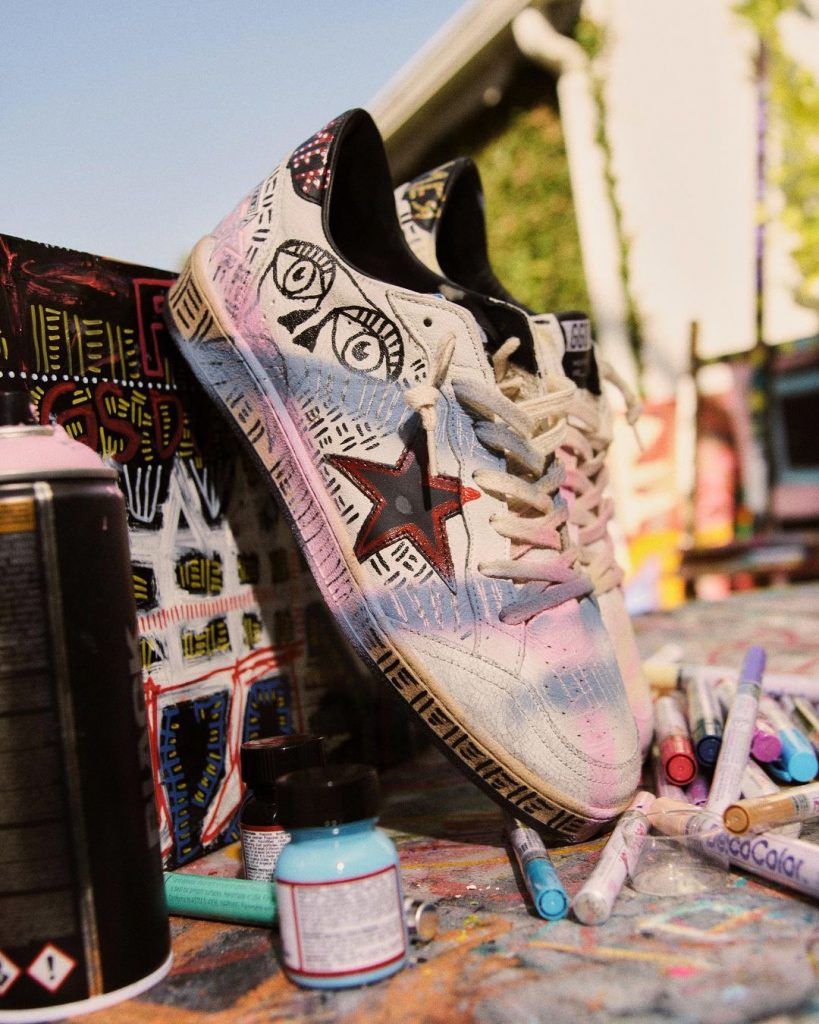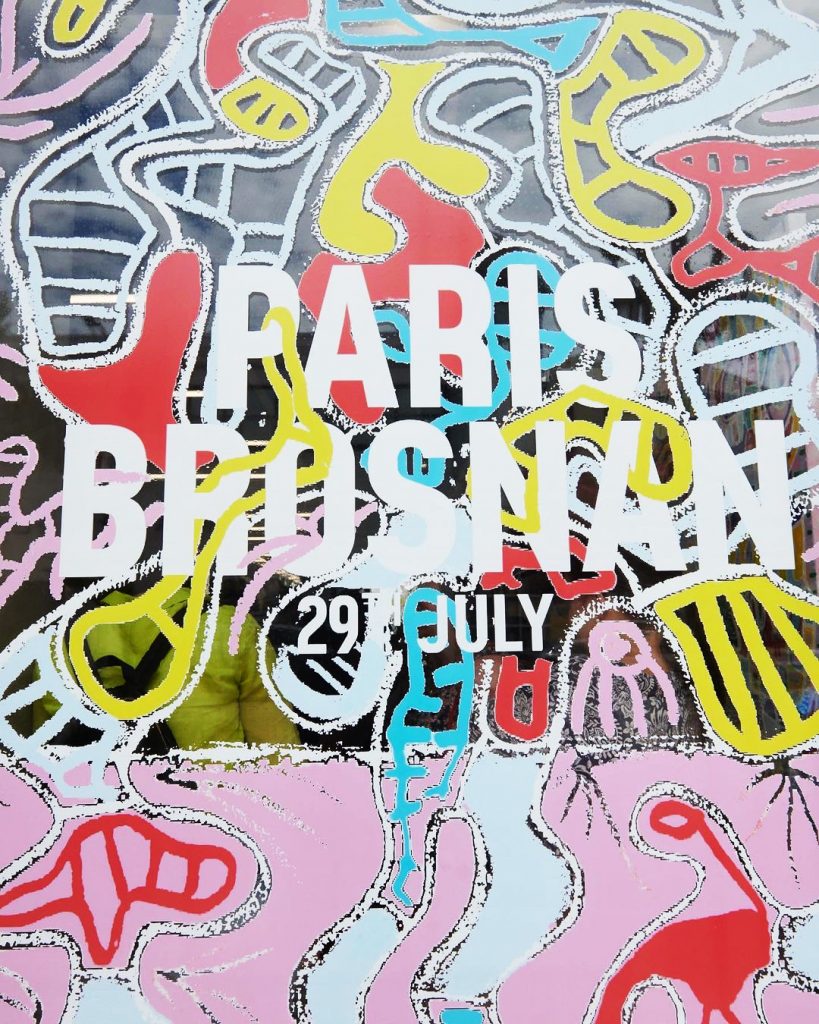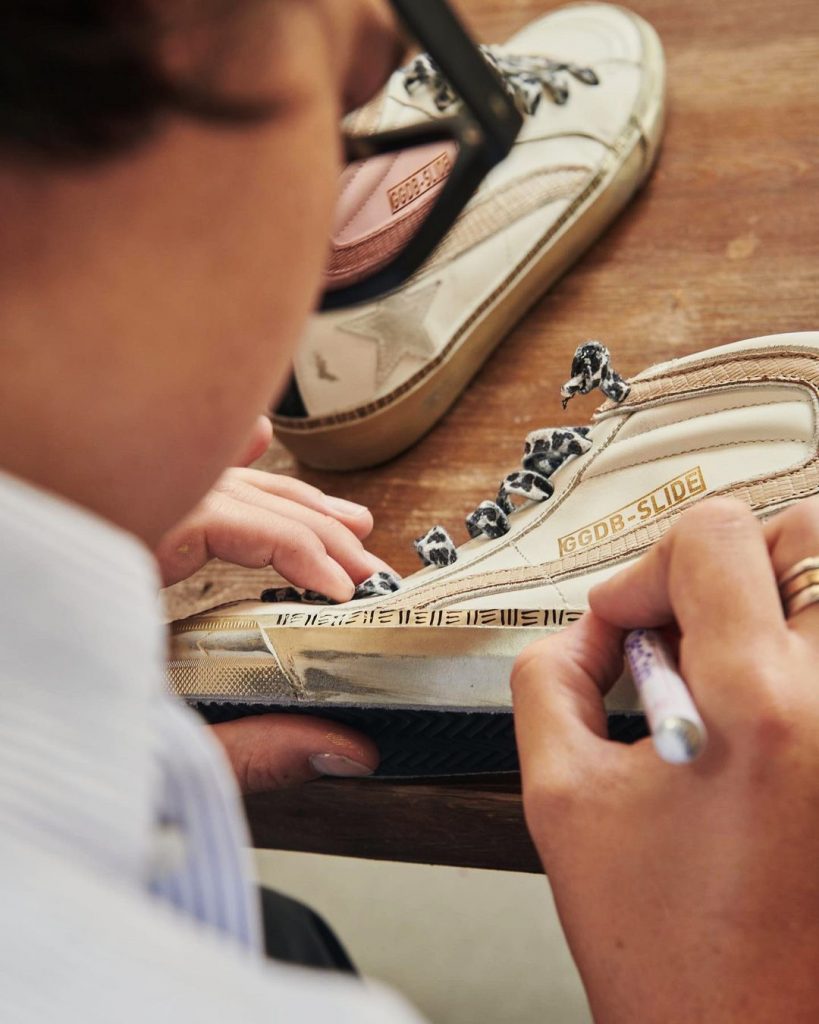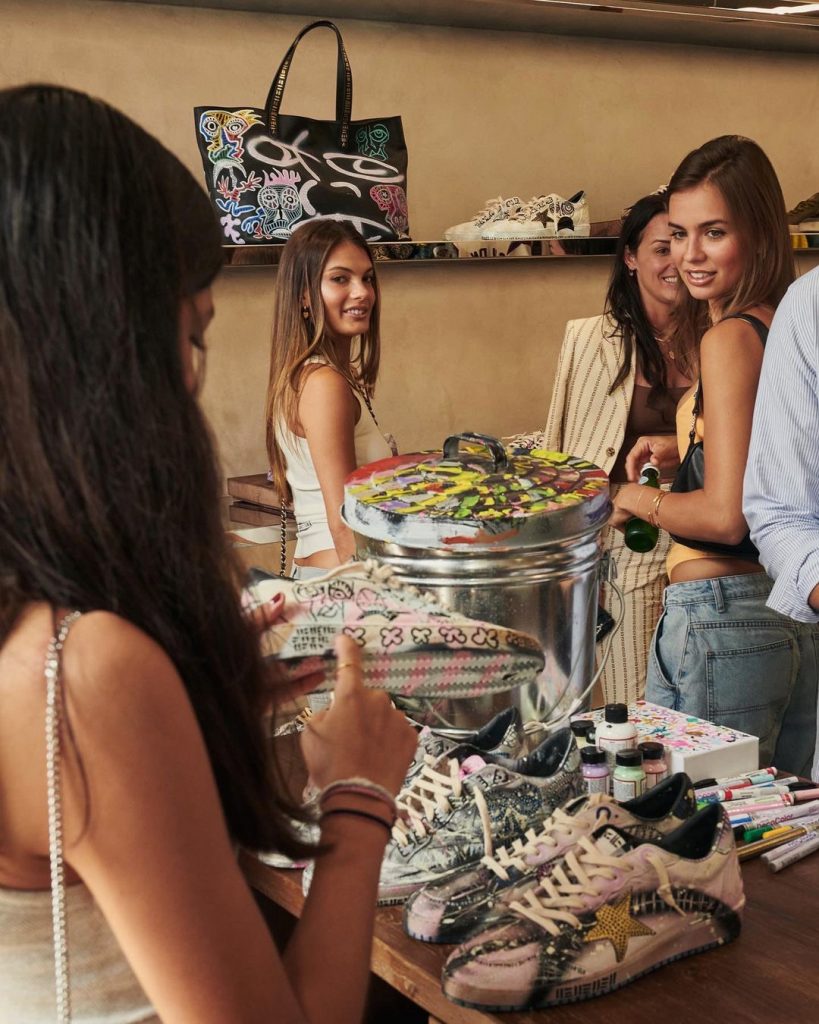 Brosnan credits his father, actor Pierce Brosnan and his brother Dylan among his inspirations for pursuing art: "I've been surrounded by art my entire life. Whether it be watching my dad paint, painting with my brother [Dylan Thomas Brosnan], going to museums, or looking through art books; I've always been drawn to art in the way that you can be vulnerable with your emotions and communicate things that you can't necessarily with words."
Brosnan recently graduated from Loyola Marymount's school of Film and Television in June.
Paris Brosnan with his mother Keely and his father, actor Pierce Brosnan.
See Also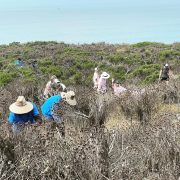 Paris also travels the world modeling for elite fashion brands and publications. At the age of 17, he walked in his first runway show for Dolce & Gabbana. He has been a cover model for GQ Korea and modeled for Ralph Lauren at the famed New York Fashion Week.
In 2019, Paris completed his first short film after traveling to Sri Lanka to highlight the work of the United Nations World Food Programme (WFP) in an effort to raise awareness about hunger and famine among children in the country.
Brosnan has also worked with skin care brand Clarins, and the American philanthropy FEED, alongside Lauren Bush Lauren.
Paris and his brother Dylan, also a model, were ambassadors at the 2020 Golden Globes assisting in presentations by handing out trophies to the winners. Shortly after, during the  2020 Covid-19 Pandemic, Paris began to focus his passion on art and has been painting as an outlet for his self-expression.
His co-creation with Golden Goose is a perfect example of how quickly Brosnan's artistic talents have has evolved in just a few short years.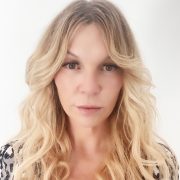 Cece Woods
Editor in Chief Cece Woods considers herself the "accidental activist". Having spent most her childhood on sands of Zuma Beach, Cece left Southern California in her early 20's, but it was only a matter of time before she returned to the idyllic place that held so many wonderful memories from her youth. In 2006, she made the journey back to Malibu permanently, the passion to preserve it was ignited. In 2012, Cece became involved in local environmental and political activism at the urging of former husband Steve Woods, a resident for more than 4o years. Together, they were involved in many high-profile environmental battles including the Malibu Lagoon Restoration Project, Measure R, Measure W, and more. Cece founded influential print and online media publications, 90265 Magazine in 2013 highlighting the authentic Malibu lifestyle, and The Local Malibu, an online news media site with a strategic focus on environmental and political activism. In the summer of 2018, Cece broke multiple global stories including the law enforcement cover-up in the Malibu Creek State Park Shootings, and is considered by major news media as a trusted authority on Malibu.