Malibu Homegrown: Lexi Vintage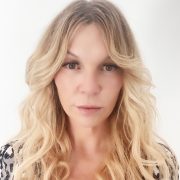 Cece Woods
Editor in Chief Cece Woods considers herself the "accidental activist".…
Lexi Kahl is a Cali girl through and through.
She grew up immersed in the quintessential California fashion vibe perusing flea markets and vintage store along the Pacific coastline. Lexi earned her stripes in the industry as an eclectic style-setter which quickly transitioned into finding and curating vintage pieces in Paris, New York and cities around the world.
Lexi Vintage was founded in 2011 and now as creative director, Lexi's fined tuned passion for vintage fashion is expressed in her exclusive line of vintage and reconstructed vintage finds for men and women.
With her young son Glider growing up in a world that has now reached an environmental turning point, designing, selling and buying vintage has become more than just a passion. It's sustainable fashion and it's a mindset that must be adopted by everyone if we want to save our planet and have a healthy environment for our children to grow up in.
Lexi participated in the climate strike in Malibu on September 20th and has been posting regularly on social media, educating her followers on the misdeeds of the fashion industry and how they are affecting our environment.
"Companies fighting clothing waste have their work cut out for them. The average American throws out 70 pounds of clothing or household textiles a year. Only 15 percent of that is recycled, according to a report by the Environmental Protection Agency. The other 85 percent ― around 13 million tons of textiles in 2013 ― ends up in landfills, where it decomposes alongside other solid wastes, releases greenhouse gasses and contributes to global warming." Lexi quoted the Huffington Post recently.
Save the planet. Buy local. Buy vintage.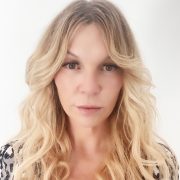 Cece Woods
Editor in Chief Cece Woods considers herself the "accidental activist". Having spent most her childhood on sands of Zuma Beach, Cece left Southern California in her early 20's, but it was only a matter of time before she returned to the idyllic place that held so many wonderful memories from her youth. In 2006, she made the journey back to Malibu permanently, the passion to preserve it was ignited. In 2012, Cece became involved in local environmental and political activism at the urging of former husband Steve Woods, a resident for more than 4o years. Together, they were involved in many high-profile environmental battles including the Malibu Lagoon Restoration Project, Measure R, Measure W, and more. Cece founded influential print and online media publications, 90265 Magazine in 2013 highlighting the authentic Malibu lifestyle, and The Local Malibu, an online news media site with a strategic focus on environmental and political activism. In the summer of 2018, Cece broke multiple global stories including the law enforcement cover-up in the Malibu Creek State Park Shootings, and is considered by major news media as a trusted authority on Malibu.