Intuitive Hat Designer Teressa Foglia: Malibu Outpost is Dedicated Sustainability and Design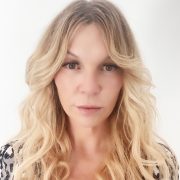 Cece Woods
Editor in Chief Cece Woods considers herself the "accidental activist".…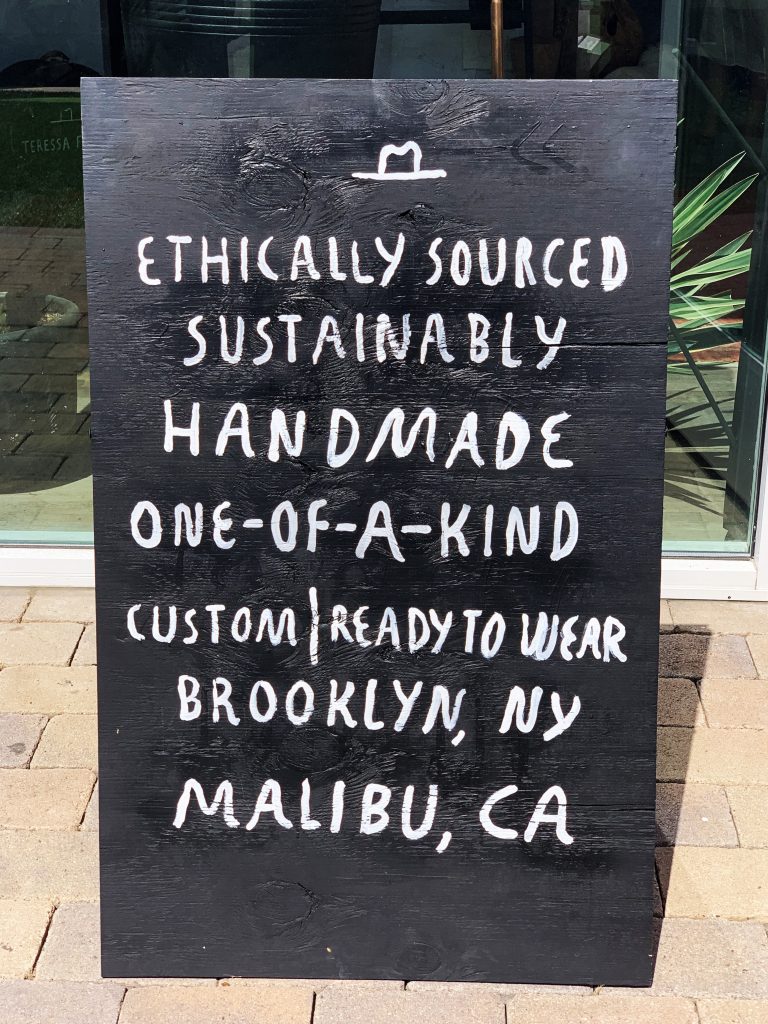 You don't have to be a devoted hat lover to covet one of Teressa Foglia's unique handmade designs. Each one is a work of art on its own, curated from inspiration by way of her travels, to be displayed and enjoyed.  Once you participate in the process of creating your very own one-of-a-kind Teressa Foglia piece, I guarantee, you'll be hat-hooked. In fact, she has a strong celebrity following, swooping up multiple Teressa Foglia creations in one visit. 
In the summer of 2019, the famed hat designer opened her eponymous West Coast outpost in the Malibu Country Mart bringing a new kind of bespoke, one-of-a-kind design to our little global utopia. Her designs not only scream sensibility and chic, it also falls in line with our core values and dedication to the environment.
I spoke to Teressa about how she, and her creative partner Tyler Hays Wild, have incorporated conscious design into the process of producing each hat;
We spoke about how Teressa has incorporated conscious design, creatively, intuitively and eco-friendly, to the process of producing each hat;
Sustainability Through Hats:
1. Economic
a. Three primary suppliers account for 75% of our raw materials. Two of them are the third generation in their business working with fair trade wages, working conditions and workers rights. We know every supplier and have seen all aspects of their supply chain including factory tours in various countries. We support sustainable livelihoods in Ecuador, Canada, Czech Republic, three states in the United States and multiple families in New York City.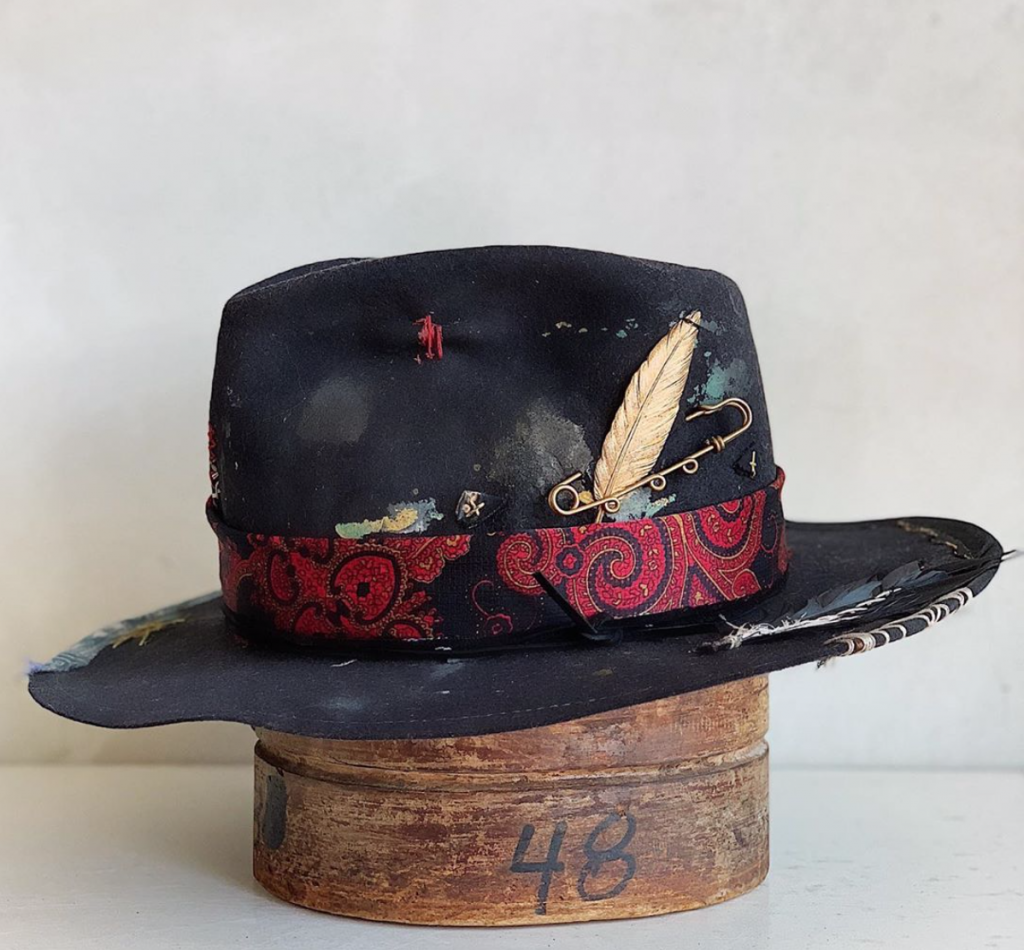 2. Environmental
Toquilla straw is naturally grown and all fur is wild caught. In some circumstanceswe will use 100% organic cotton or organic wheat braid.
All hats are made-to-order meaning no excess and no waste.
We have a 0 waste for all fabrics in our studio. Excess materials are donated to local universities and kids programs.
We upcycle vintage felt hats for special one-of-a-kind pieces in our studio.
We prefer to upcycle vintage silks for the linings in our hats.
As a studio, we're committed to no plastic in our day-to-day living includingbringing our own plates + coffee cups for meals while at work.
Our employee training program covers sustainability awareness .
Using the highest-quality fabrics allow our hats to last for generations. We encourageour customers to come back and redesign their hats should they want to for a design fee.
3. Social
a. We really believe in supporting our community. We have donated over 100+ hats to silent auctions, charities and give % back to our partners throughout the year.
See Also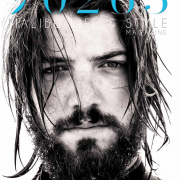 The Process
A Teressa Foglia custom designed hat takes on a life of its own as she walks you through the design process for your custom piece. Sourcing textiles from around the world, Teressa offers a wide variety of fabric and trimmings to choose from. I chose to let Teressa do what she does best as an intuitive designer, and create one. 
Three weeks later, my Teressa Foglia creation was ready. Teressa's process proved that sometimes you have to think outside the box. In this case, the hat box!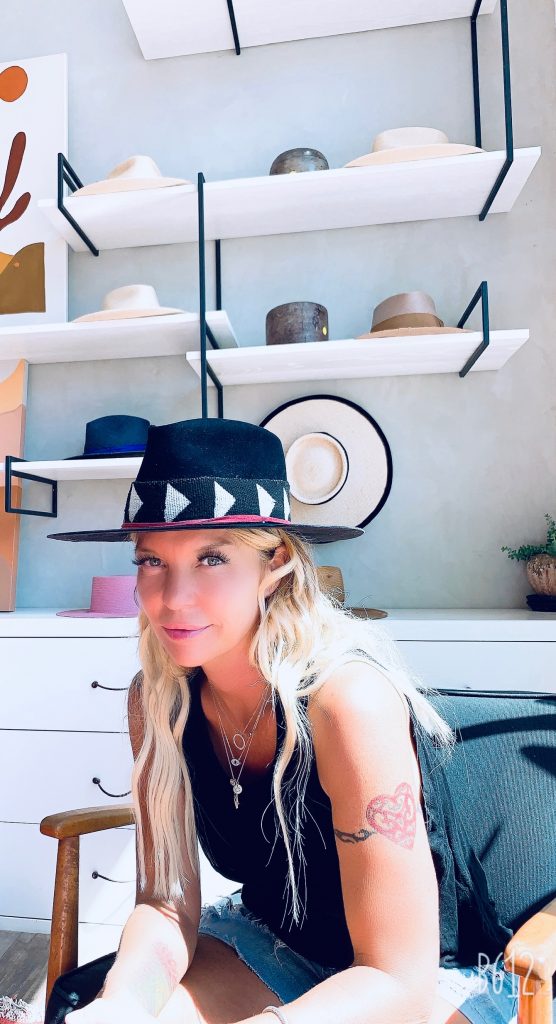 3824 Cross Creek Rd, Malibu, CA 90265 917.341.1407  teressafoglia.com  instagram: @teressafoglia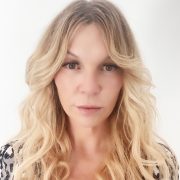 Cece Woods
Editor in Chief Cece Woods considers herself the "accidental activist". Having spent most her childhood on sands of Zuma Beach, Cece left Southern California in her early 20's, but it was only a matter of time before she returned to the idyllic place that held so many wonderful memories from her youth. In 2006, she made the journey back to Malibu permanently, the passion to preserve it was ignited. In 2012, Cece became involved in local environmental and political activism at the urging of former husband Steve Woods, a resident for more than 4o years. Together, they were involved in many high-profile environmental battles including the Malibu Lagoon Restoration Project, Measure R, Measure W, and more. Cece founded influential print and online media publications, 90265 Magazine in 2013 highlighting the authentic Malibu lifestyle, and The Local Malibu, an online news media site with a strategic focus on environmental and political activism. In the summer of 2018, Cece broke multiple global stories including the law enforcement cover-up in the Malibu Creek State Park Shootings, and is considered by major news media as a trusted authority on Malibu.