Tribute Project – Rock n Roll Couture by Dani Stone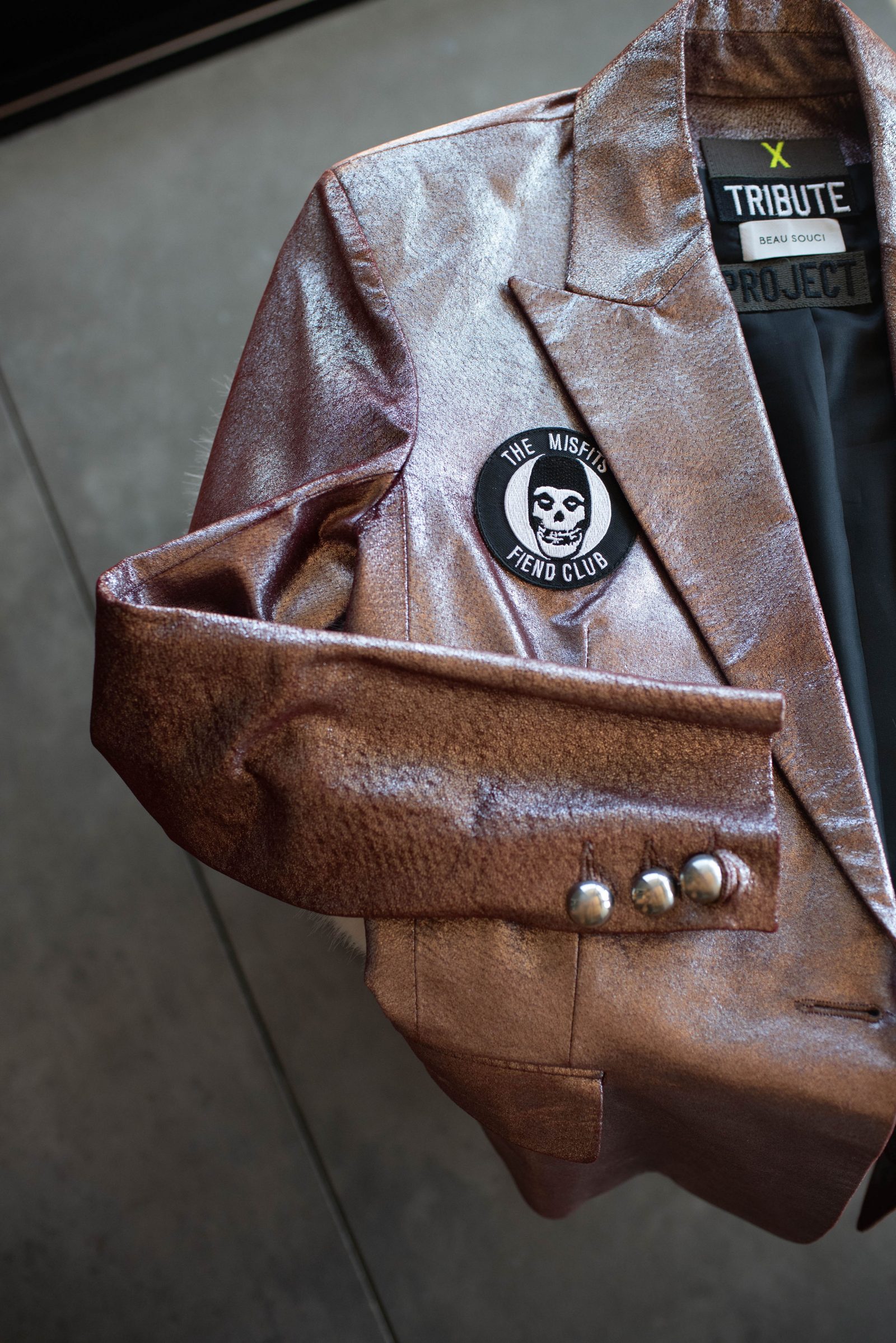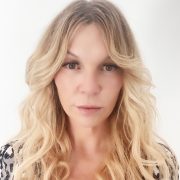 Cece Woods
Editor in Chief Cece Woods considers herself the "accidental activist".…
Tribute Project, a rock n roll dynasty in the making created by celebrity stylist Dani Stone, is emerging from a brief hiatus during COVID with an expanded line complimenting her uber-chic couture-cool blazers and jackets that have been coveted by many in the music scene and beyond.
Inspired by her earlier years growing up in Los Angeles in the 80's, Stone created Tribute Project as an homage to her formative years craving live music and rocking out to Rock n Roll Hair Bands on the Sunset Strip.
A self-described "super-fan" of Guns N Roses, the celebrity stylist with a keen eye for high fashion, was desperate to fine an item of clothing that was a step above concert merch.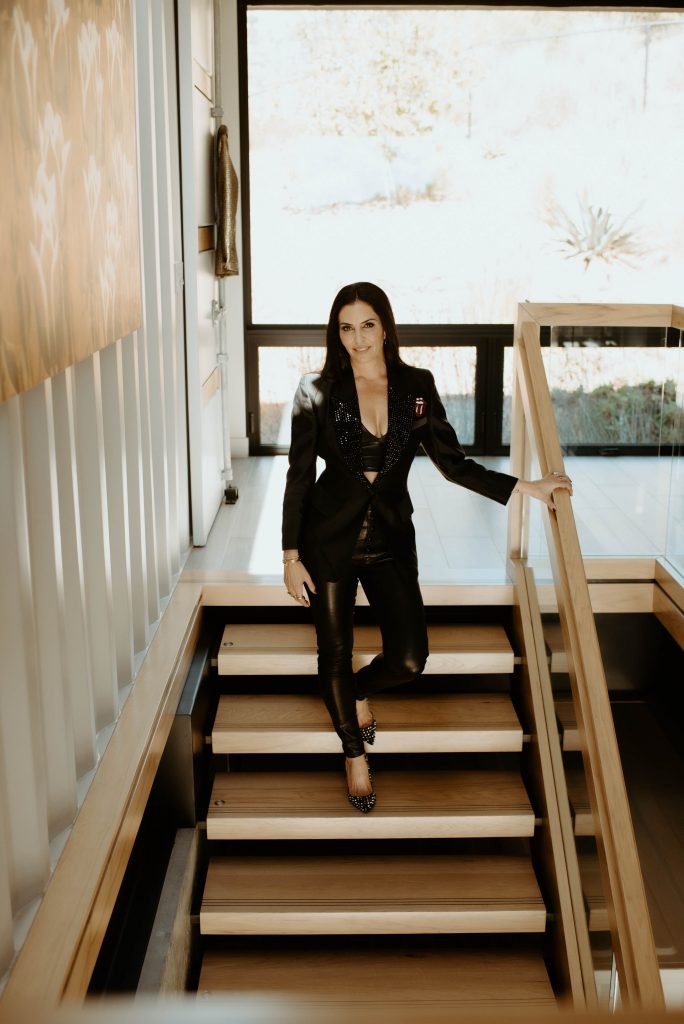 Stone began Tribute Project with her first piece, a Balmain military inspired  blazer with her favorite song, "Rocket Queen" emblazoned on the back and from there a legacy was born.
The pandemic inspired a more relaxed fashion vibe for many of us and of course, in true stylist fashion, Stone tapped into her inner music muse designing the ultimate glam-grunge flannel.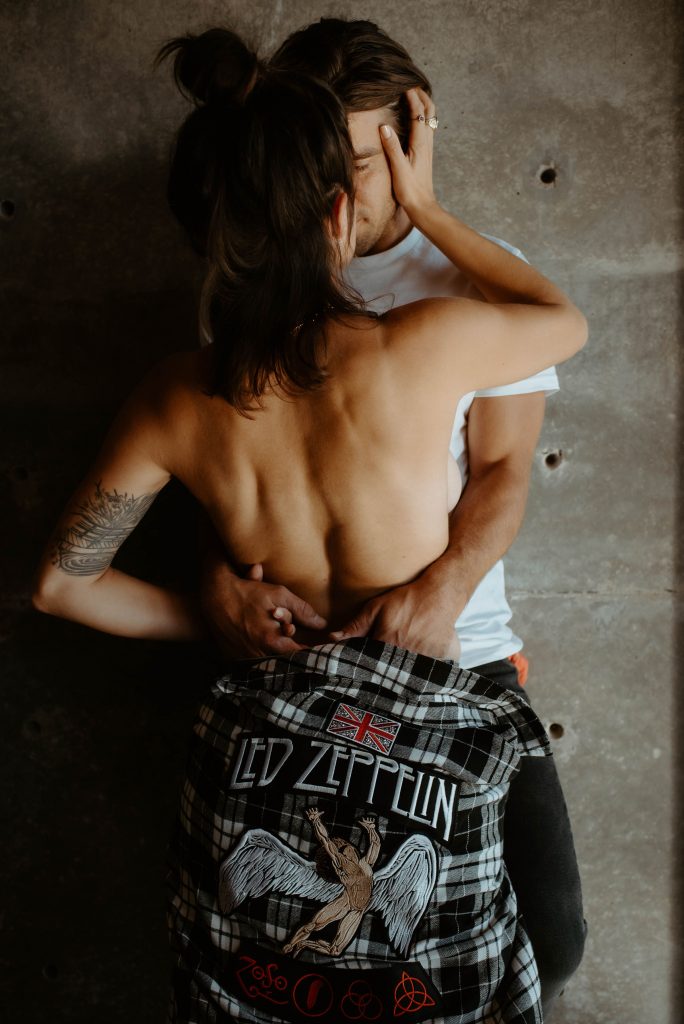 The uniqueness of each Tribute Project piece is cultivated from many a wild night listening to live music at The Whiskey and The Trubador as well as  her passion for how music creates a bond, not only personally – but now, professionally for Stone.
"Music is the great connector and I get the honor of bringing that love of music into my client's lives one jacket at a time." 
An avid collector of rock momentos, specifically patches she has collected worldwide and from private collectors, Stone's process in creating a Tribute Project one-of-a-kind couture piece is intuitive design.
"It starts with a conversation and a level of trust. The pieces are a true labor of love and as individual as the music lovers who rock them". Stone adds lyrics to each custom design and of course, her seasoned sense of fashion that has walked many a red carpet and graced the pages of the most influential magazines during her styling career. But most of all, it's her passion for music – and that of her clients – that is woven into each individual Tribute Project design "Music is the great connector and I get the honor of bringing that love of music into each design, one jacket at a time."
Tribute Project is now poised to pop-up at a gallery or high-end retail store near you in 2022, but for now, those of you who can't wait to rock a piece of personal music history, Stone is launching a new website tributeprojectcouture.com this month taking custom orders for couture craving music lovers around the world.
Be a part of Tribute Project's fashion following on Instagram @tribute.project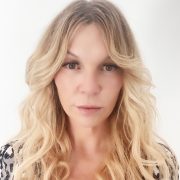 Cece Woods
Editor in Chief Cece Woods considers herself the "accidental activist". Having spent most her childhood on sands of Zuma Beach, Cece left Southern California in her early 20's, but it was only a matter of time before she returned to the idyllic place that held so many wonderful memories from her youth. In 2006, she made the journey back to Malibu permanently, the passion to preserve it was ignited. In 2012, Cece became involved in local environmental and political activism at the urging of former husband Steve Woods, a resident for more than 4o years. Together, they were involved in many high-profile environmental battles including the Malibu Lagoon Restoration Project, Measure R, Measure W, and more. Cece founded influential print and online media publications, 90265 Magazine in 2013 highlighting the authentic Malibu lifestyle, and The Local Malibu, an online news media site with a strategic focus on environmental and political activism. In the summer of 2018, Cece broke multiple global stories including the law enforcement cover-up in the Malibu Creek State Park Shootings, and is considered by major news media as a trusted authority on Malibu.