Abundantly Autumn – Fall Flavors with Malibu Seaside Chef Gina Clarke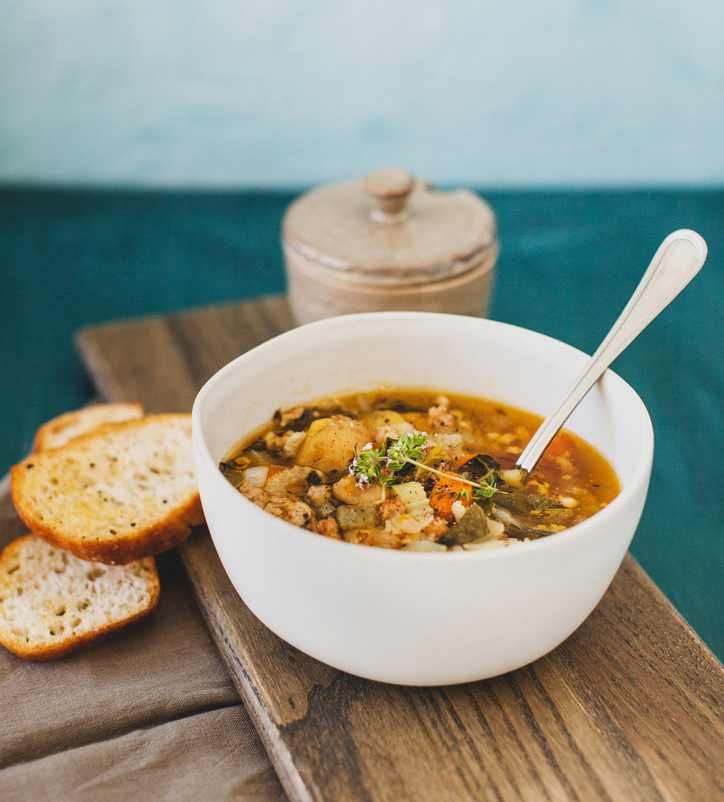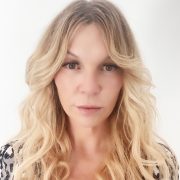 Cece Woods
Editor in Chief Cece Woods considers herself the "accidental activist".…
Sausage, White Bean and Swiss Chard Autumn Soup
Serves 8-10
INGREDIENTS
1 pound sweet raw Italian pork sausage
1 pound spicy raw Italian pork sausage
1 tablespoon olive oil
1 tablespoon unsalted butter
3 medium carrots, diced
1 medium brown onion, diced
1½ cups celery hearts, diced
Coarse salt and ground pepper
4 cloves garlic, minced]
1 bunch rainbow Swiss chard, rinsed and chopped
1 can white beans, drained
8 cups chicken stock (homemade or store bought)
PREPARATION
Step 1
In a large soup pot over medium to medium-high heat, sauté pork sausages in 1 tablespoon of olive oil until golden brown, breaking up and rendering fat out. Transfer sausage to a bowl and return pan to stovetop. Over medium heat, add butter, diced carrot, onion, celery, 1 teaspoon of salt and 1 teaspoon of pepper. Sauté until soft, then add garlic and chopped chard. Add browned pork sausage and can of drained beans, stirring gently to combine.
Add chicken stock and bring pot to a boil. Simmer for 20 minutes. Let soup sit for at least 30 minutes before serving, garnishing with thyme leaves from earlier recipe. As always, soup is better the next day so it's a great recipe to make ahead of time, too.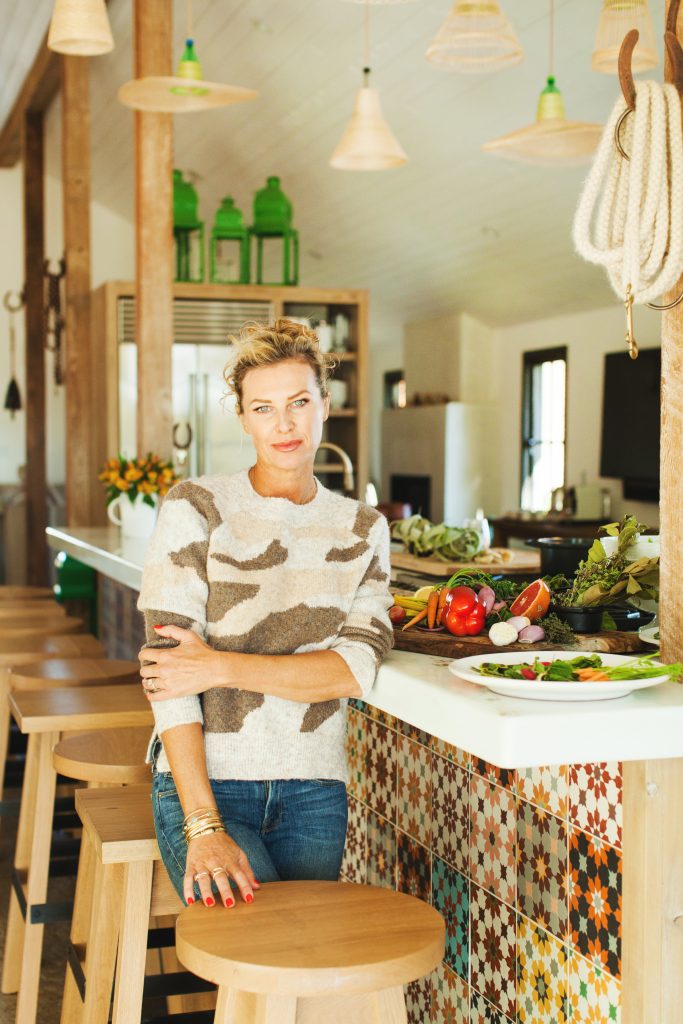 Follow Gina on Instagram @malibuseasidechef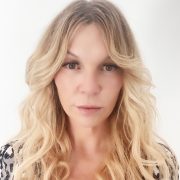 Cece Woods
Editor in Chief Cece Woods considers herself the "accidental activist". Having spent most her childhood on sands of Zuma Beach, Cece left Southern California in her early 20's, but it was only a matter of time before she returned to the idyllic place that held so many wonderful memories from her youth. In 2006, she made the journey back to Malibu permanently, the passion to preserve it was ignited. In 2012, Cece became involved in local environmental and political activism at the urging of former husband Steve Woods, a resident for more than 4o years. Together, they were involved in many high-profile environmental battles including the Malibu Lagoon Restoration Project, Measure R, Measure W, and more. Cece founded influential print and online media publications, 90265 Magazine in 2013 highlighting the authentic Malibu lifestyle, and The Local Malibu, an online news media site with a strategic focus on environmental and political activism. In the summer of 2018, Cece broke multiple global stories including the law enforcement cover-up in the Malibu Creek State Park Shootings, and is considered by major news media as a trusted authority on Malibu.