MALIBU FILM FESTIVAL 2020 PREMIERES SATURDAY FEBRUARY 15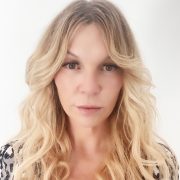 Cece Woods
Editor in Chief Cece Woods considers herself the "accidental activist".…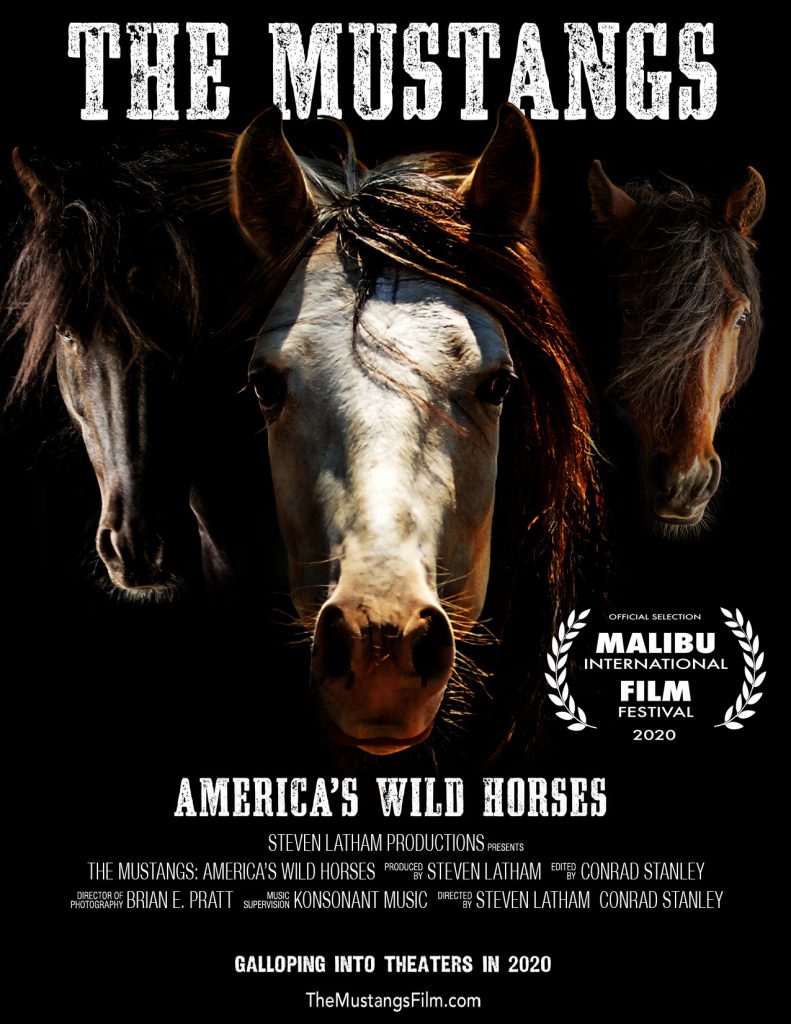 FOR IMMEDIATE RELEASE
Date: Monday Feb 6, 2020 Contact: Malibu Film Festival info@malibufilmfestival.org
MALIBU FILM FESTIVAL 2020 PREMIERES SATURDAY FEBRUARY 15
(MALIBU, CA) The 19th Malibu Film Festival returns to Malibu on Saturday February 15th with a curated selection of thirteen well crafted, visually profound new and award winning films premiering and screening at Malibu Civic Theater followed by the Filmmaker Cocktail Reception.
The 2020 Malibu Film Festival opens with the festival premiere of "Johnny Strange: Born to Fly" a feature documentary from Malibu local award-winning filmmakers John Watkins and Eamon Harrington, telling the story of 23 year old adventurer Johnny Strange, who at 17 was the youngest person to climb the tallest mountain in all 7 continents before becoming one of the world's elite BASE jumpers.
Benjamin Pollack's short documentary "Out of Malibu" and Rebecca Carpenter's short documentary "The Game Was On" will screen at Malibu Festival sharing a few Malibu locals experiences fighting the Woolsey Fire and in some cases losing everything only to find they have much more to loose. This screening is free to attend while tickets are available at www.malibufilmfestival.eventbrite.com
Matt Bass's feature documentary "SK8FACE" about the history and evolution of skateboard art and culture will hold its world premiere at Malibu Film Festival sponsored by Juice Magazine.
Matthew Mendenhall's feature documentary "Greetings From Unicorn California" will hold its world premiere at Malibu Film Festival, providing a unique behind- the-scenes journey of The Chris Robinson Brotherhood. Affectionately known as the CRB, Chris Robinson (legendary front man and founding member of the hugely successful rock band The Black Crowes), has cultivated a group of immensely talented musicians focused on bringing their independent Farm-to- Table, psychedelic project to the masses. Through the lens of their longtime friend, discover the vulnerable moments sketching out original material and the diverse individuality of each musician as they take their California Space Boogie across the country in this 6+ year trip of Vibration, Love and Light.
The Los Angeles premiere of Steven Latham's feature documentary
Mustangs: America's Wild Horses" will close the Malibu Film Festival, taking
audiences on an odyssey throughout America to places few people have seen or
even know about. There are more than 80,000 wild horses on our federal lands
and more than 50,000 in holding facilities. Pulitzer Prize-winning journalist David
Philipps says, "The wild horse is so ingrained in the American imagination that
even for those who have never seen one know what it stands for: fierce
independence, unbridled freedom, the bedrock ideals of the nation. From car ads
to high school mascots, the wild horse – popularly known as the mustang – is the
enduring icon of America. But in modern times it has become entangled in
controversy and bureaucracy, and now its future is in question." Whether you are
a horse person or not, this film will make you fall in love with America all over
The Malibu Film Festival 2020 will wrap up with a Filmmaker Cocktail Reception sponsored by Golden Road Brewery and Tito's Vodka.
OFFICIAL SELECTIONS
Johnny Strange: Born To Fly (Festival Premiere)
Greetings from Unicorn California (World Premiere)
SK8FACE (World Premiere)
The Game Was On
Out Of Malibu
The Liquor Store Incident
Cannonball
Butterfly
Porch Light
Content Guidelines
Confessions of a Whittler
Mandala
The Mustangs: America's Wild Horses (L.A. Premiere)TICKETS & PASSES

http://www.malibufilmfestival.eventbrite.com Opening Film ($20) *
Film Screening ($15)
Film Pass ($50)

Closing Films ($15)
Closing Films & Reception ($40) Filmmaker Cocktail Reception ($40)All-Festival Pass ($100)
EVENT SCHEDULE
DATE: SATURDAY FEBRUARY 15, 2020
11:00AM – OPENING FILM
FEATURE FILM: Johnny Strange: Born To Fly
Q&A with filmmakers following screening
PRICE: $20
FEATURE PREMIERE STATUS: Festival
SHORT FILMS: Mandala, Confessions Of A Whittler
1:00PM – SCREENING
WOOLSEY FIRE DOCS: Out Of Malibu, The Game Was OnQ&A: with filmmakers Benjamin Pollack and Rebecca Carpenter MODERATOR: Cece Woods, Editor in Chief – The Local Malibu TICKET: Free (must RSVP on eventbrite)
SHORT FILM: Butterfly
See Also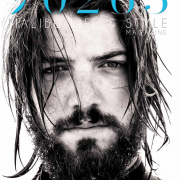 2:30PM – SCREENING
FEATURE FILM: SK8FACE
Q&A: with filmmaker Matt Bass
TICKETS: $15
FEATURE PREMIERE STATUS: WorldSHORT FILM: Cannonball, Content Guidelines
5:00PM – SCREENING
FEATURE FILM: Greetings From Unicorn, CaliforniaQ&A: with filmmaker Matthew Mendenhall
PRICE: $15
FEATURE PREMIERE STATUS: World
SHORT FILM: The Liquor Store Incident
7:00PM – CLOSING FILM
FEATURE FILM: The Mustangs: America's Wild HorsesQ&A: with filmmaker Steven Latham
TIME: 7:00PM
PRICE: $15 ($40 w/ Cocktail Reception)
FEATURE PREMIERE STATUS: L.A.
SHORT FILM: Porch Light
FILMMAKER COCKTAIL RECEPTION DATE: Saturday 2/15
TIME: 7:00PM – 10:00PM
VENUE
Malibu Civic Theater 23825 Stuart Ranch Rd. Malibu, CA 90265
SPONSORS
Malibu Film Festival is a 501c3 non-profit arts and education organization made possible by the generous support of our sponsors: City of Malibu, Dolby, VER, Golden Road Brewing, Wolk & Levine, AbleCine, The Local Malibu, JUICE magazine, Scotty Firefighter, SharkBite, Phos-check, Canna-Pet, Tito's Vodka, FireFree Coatings, Husky Portable Containment, PODS, Wooden Camera, Red Digital Cinema, Black Magic Design, Sound Devices, Denecke, Barricade, Vulcan Vents and Mixafied.
MENTION US & TAG
#malibufilmfestival @malibufilmfestival
*A portion of the ticket sales proceeds benefit the construction of the Johnny Strange Memorial skate park in Malibu, CA.
ABOUT ORGANIZATION
Malibu Film Foundation
More information is available at festival website: MalibuFilmFestival.com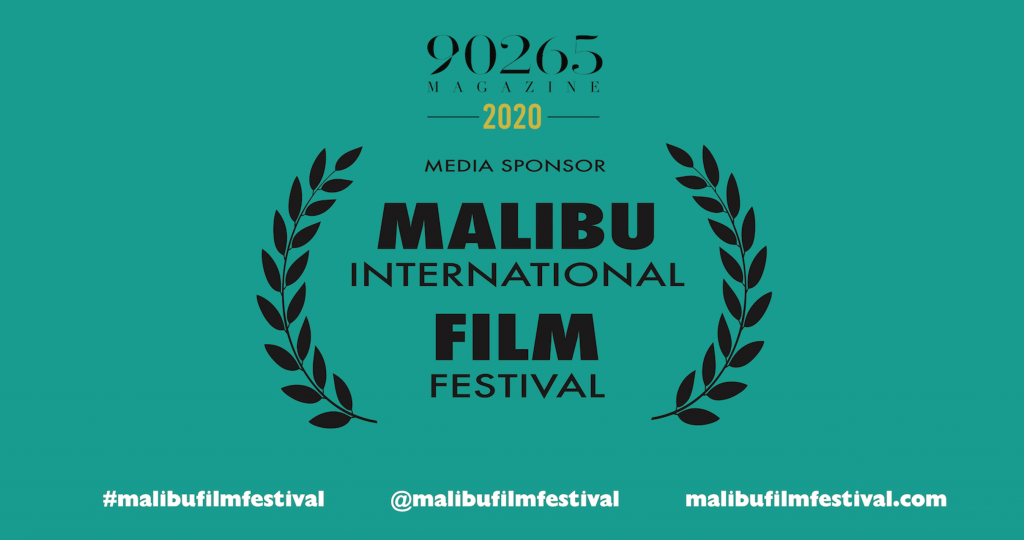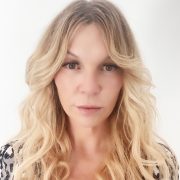 Cece Woods
Editor in Chief Cece Woods considers herself the "accidental activist". Having spent most her childhood on sands of Zuma Beach, Cece left Southern California in her early 20's, but it was only a matter of time before she returned to the idyllic place that held so many wonderful memories from her youth. In 2006, she made the journey back to Malibu permanently, the passion to preserve it was ignited. In 2012, Cece became involved in local environmental and political activism at the urging of former husband Steve Woods, a resident for more than 4o years. Together, they were involved in many high-profile environmental battles including the Malibu Lagoon Restoration Project, Measure R, Measure W, and more. Cece founded influential print and online media publications, 90265 Magazine in 2013 highlighting the authentic Malibu lifestyle, and The Local Malibu, an online news media site with a strategic focus on environmental and political activism. In the summer of 2018, Cece broke multiple global stories including the law enforcement cover-up in the Malibu Creek State Park Shootings, and is considered by major news media as a trusted authority on Malibu.