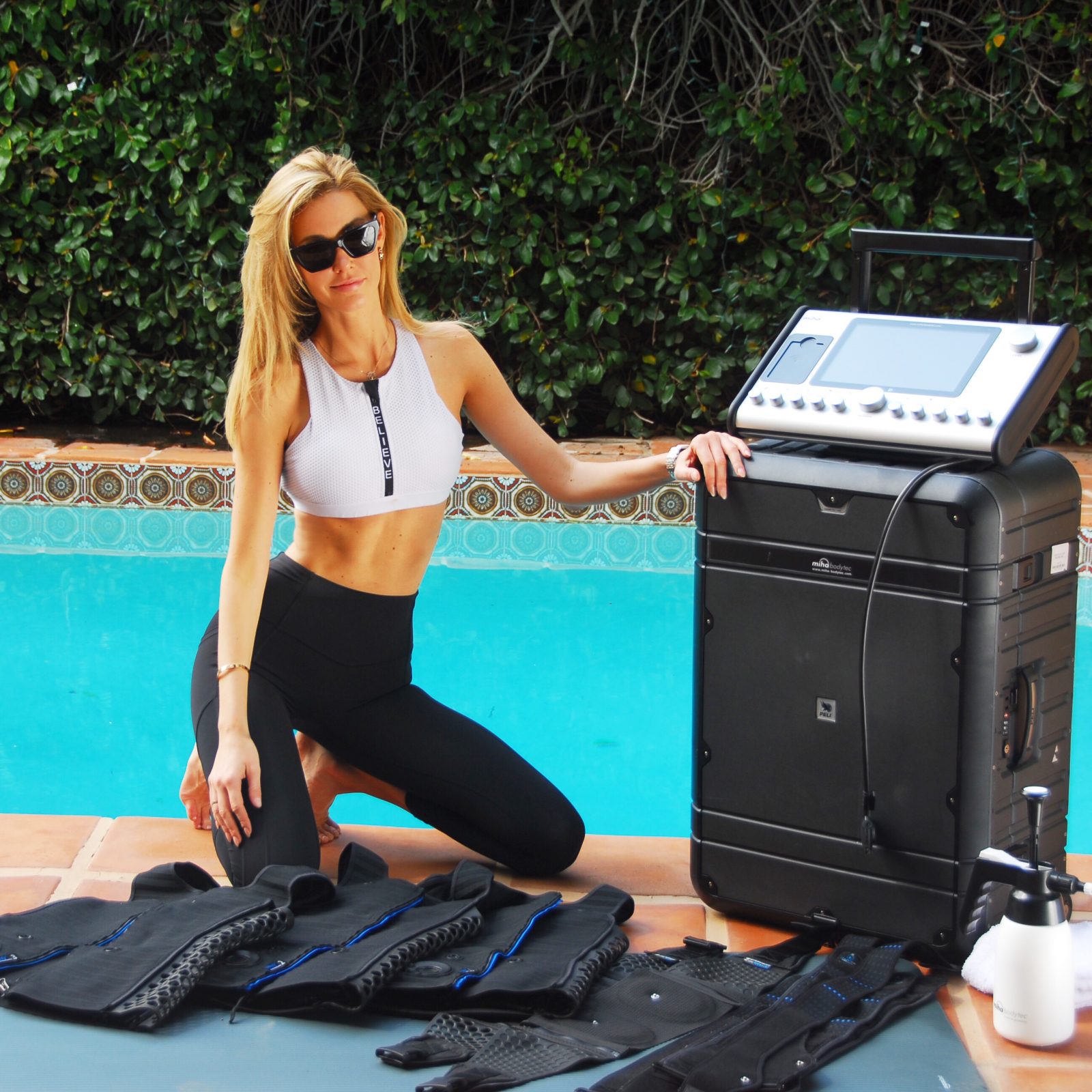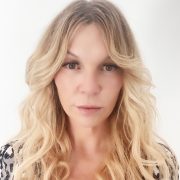 Cece Woods
Editor in Chief Cece Woods considers herself the "accidental activist".…
Fitness guru Hana Monska tells 90265 Magazine how Electrical Muscle Stimulation training transformed her body and her career. Now get ready to transform yours!
90265 Magazine: What inspired you to getinto fitness?
HM: I'm originally from the Czech Republic where I was born and raised. From the time I was a little girl, I was always into dancing, movement, and just staying in shape and being healthy. I loved how working out made me feel so happy and how it connected me to new friends. I've met so many won-derful people through the world of fitness and I've tried to spread the joy it brings me to everyone Imeet.
90265 Magazine: What brought you to the United States?
HM: I have been traveling as a model since I was 16 years old. I lived in different countries and conti- nents, I learned about new cultures, I met different people, I studied different languages and I realized that Czech Republic is just not for me. I wanted to see more and more and I thought that United States might be the best options since there is little bit of everything and so many opportunities for everyone…I finished bachelor degree majored in mass media – communications and moved to USA when I was 22 years old. At this age I already realized that I am getting ,,too old" for modeling and that I have
to think of getting a ,,normal" job. I combined my passion for fitness with my degree and became ajournalist, writing for sports magazines.
I was totally convinced of the power of fitness, how it was able to change people for the better, transforming not only their bodies but also their minds.
90265 Magazine: How did you learn about EMS?
HM: As a writer, I kept interviewing athletes who would swear by this new type of training called EMS(Electrical Muscle Stimulation). They were absolutely obsessed with it! It was already huge in Europeand Asia and was literally the hottest fitness trend around. Everyone was talking about it, so of course, Iwas super-curious. I put on my reporter's hat and started digging deeper and soon found out that EMSwas all the rage with the Hollywood elite, including Madonna, Heidi Klum and tons of other A-listers.
Now I was really intrigued! I mean, I was totally convinced of the power of fitness, how it was able tochange people for the better, transforming not only their bodies but also their minds. But now I was learning how EMS had a reputation of being the ultimate transformative training, which probably ex- plains why it has grown to be so popular worldwide.
Anyway, a few months later, I happened to be on assignment in Europe and was working out in myhotel gym where EMS was being offered. I decided to give it a try and wow – it changed my life! Thecombination of technology and fitness was a game changer. I was blown away by the results and was determined to find out everything I could about EMS.
As I would learn, EMS hacks the natural signals sent from the brain to the muscles, using them to ex- ercise the muscles in steady, rhythmic, electrical pulses that cause cycles of contraction and relaxation. This natural stimulation strengthens, tones, tightens and works your entire muscle system more than a typical workout ever could! It completely changed my body and my mind and enabled me to get brave enough to explore my other burning passion – modeling.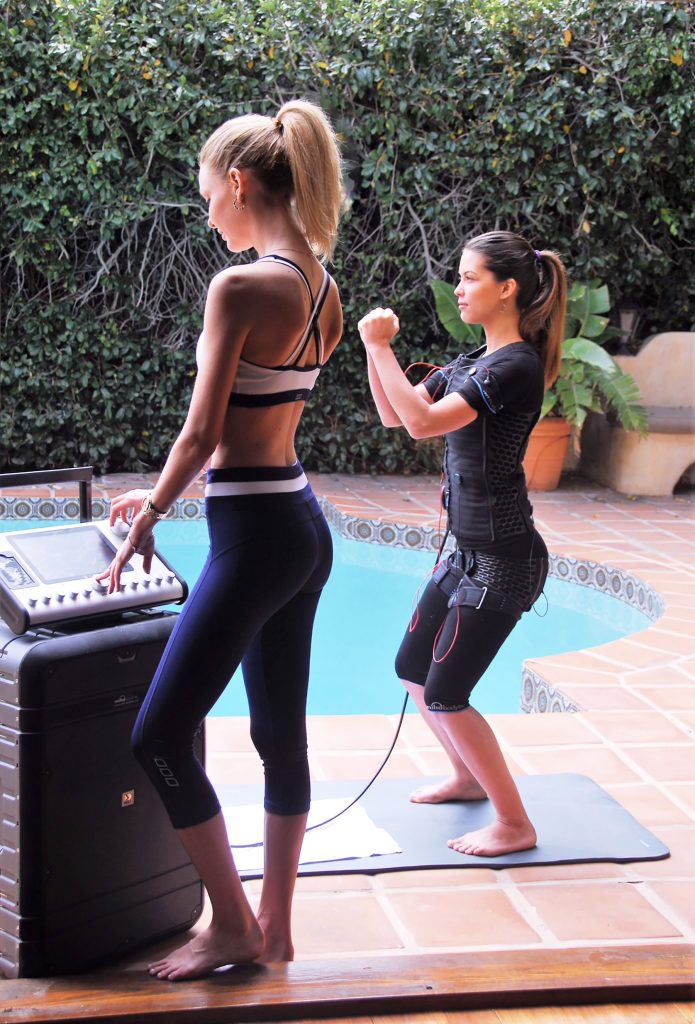 90265 Magazine: It sounds like EMS had quite an impact on you personally?
HM: That's an understatement! It has completely changed my life! I'm so proud of how it has helpedme look and feel my best and opened up an entirely new field for me, the world of international modeling. But still, I was so sold on EMS that I decided to become a certified trainer as well. Mod-el-slash-trainer.. I know, pretty ambitious, huh?! But hey, I love the transformative power of exercise,not only physically but also mentally, and I wanted to share it with the world, changing people's lives with EMS, just like it had changed my life!
See Also
90265 Magazine: You completed the training and intense certification process, looking back, how do you feel about that now?
HM: It was totally worth it! Now I'm certified by the National Exercise & Sport Trainer Association (NES-TA) and I've become one of the top EMS trainers in America. Plus I completed my certification with GluckerKolleg for EMS Training. Then, a year ago, I got my first EMS equipment from Miha Bodytec, an awesome German company known for being the best in the business. They also certified me for ElectroFitness Technology which allowed me to start a company and turn my dream of helping others into a reality! Now I'm training everyone from soccer mom's to top celebrities, successful entrepreneurs and everyone in-between!
I love the transformative power of exercise, not only physically but also mentally, and I wanted to share it with the world, changing people's lives with EMS, just like it had changed my life!
90265 Magazine: Can you tell us more about EMS program?
HM: What makes it so cool is that it's a whole-body workout using low-frequency electrical impulses to stimulate muscles that are normally overlooked. It's super-safe and only requires 20 minutes per weekto get the same physical results that would normally take hours and hours to accomplish. Plus it's really joint-friendly but still intensive enough to give you a great strength workout. Athletes love it for treatinginjuries or just getting in the best shape of their lives. I would challenge anyone to try this new experience because I know after just one session, you'll be hooked! Just like I was!
Body Benefits from the EMS Workout:
EMS is designed to achieve optimal conditioning, burn fat, develop strength, tighten muscles, combat cellulite, jump-start your metabolism and restore your body's natural balance.
20 minutes of EMS burns over 600 kcal and activates 90% of muscle fibers.
EMS can be utilized either for strength training or losing weight. It can also be used as a rehabilitation and prevention tool.
The EMS device addresses all muscles groups separately, allowing you to target individual parts of your body.
Other than helping you look and feel amazing, EMS also offers additional health benefits. It eases back pain and improves posture, tightens loose skin, reduces cellulite and improves circulation.
elitedynamicfit.com
email: monskah@gmail.com
310.625.2491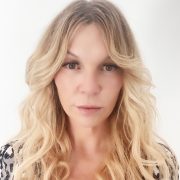 Cece Woods
Editor in Chief Cece Woods considers herself the "accidental activist". Having spent most her childhood on sands of Zuma Beach, Cece left Southern California in her early 20's, but it was only a matter of time before she returned to the idyllic place that held so many wonderful memories from her youth. In 2006, she made the journey back to Malibu permanently, the passion to preserve it was ignited. In 2012, Cece became involved in local environmental and political activism at the urging of former husband Steve Woods, a resident for more than 4o years. Together, they were involved in many high-profile environmental battles including the Malibu Lagoon Restoration Project, Measure R, Measure W, and more. Cece founded influential print and online media publications, 90265 Magazine in 2013 highlighting the authentic Malibu lifestyle, and The Local Malibu, an online news media site with a strategic focus on environmental and political activism. In the summer of 2018, Cece broke multiple global stories including the law enforcement cover-up in the Malibu Creek State Park Shootings, and is considered by major news media as a trusted authority on Malibu.