Love Leftovers? Make it Malibu Style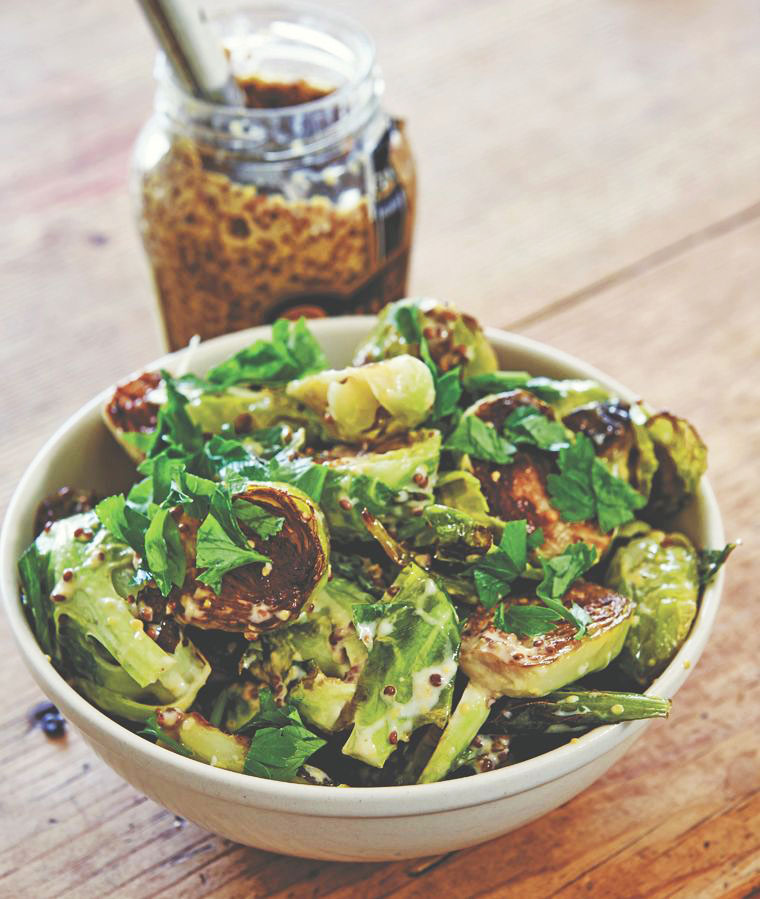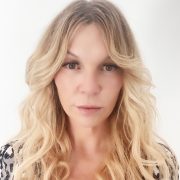 Cece Woods
Editor in Chief Cece Woods considers herself the "accidental activist".…
Holiday time is the official season for leftovers but there is no reason it have to be as decadent as the holiday meal itself. Malibu local Helene Henderson's Malibu Farm Cookbook has healthy, organic options to turn those holiday leftovers into healthy, delicious dishes. Shop for extra ingredients this Sunday at The Malibu Farmer's Market and turn your holidays leftovers into a new holiday weekend tradition!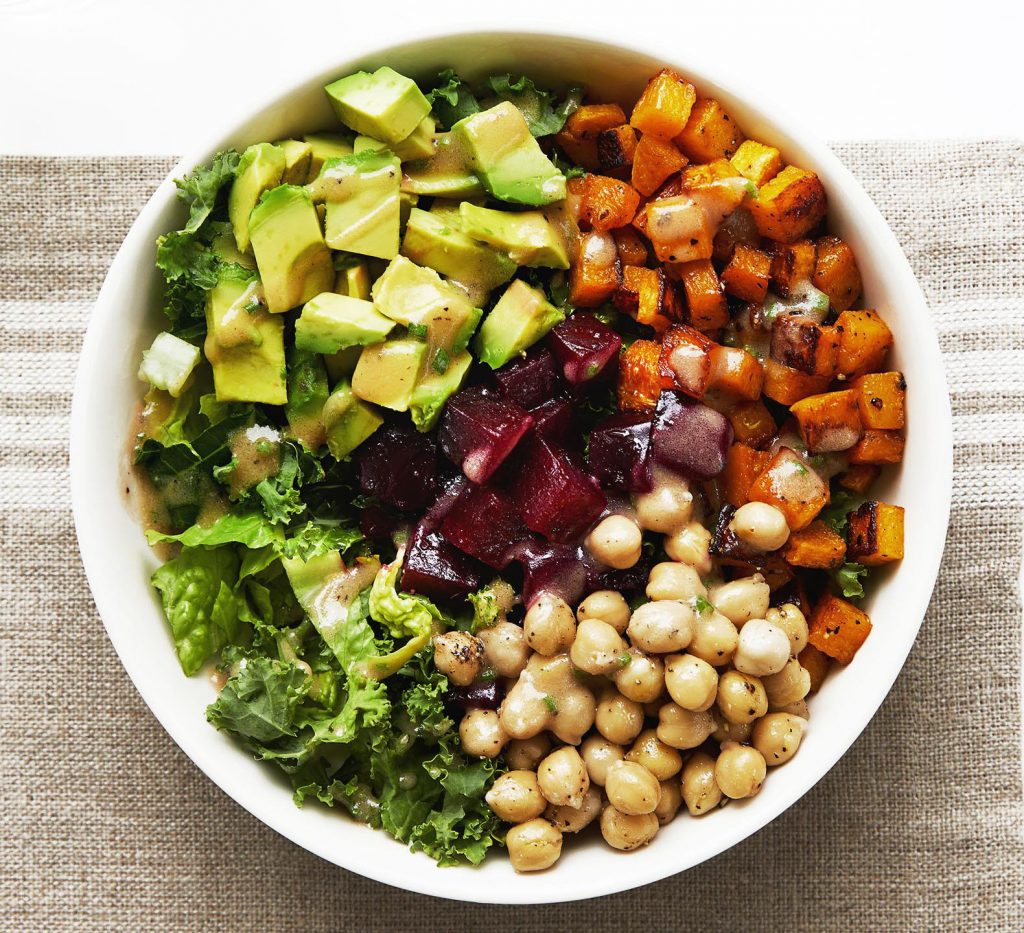 Malibu Farm Chopped Salad
Ingredients
1 tablespoon Dijon mustard
¼ cup red wine vinaigrette
¼ cup olive oil
Salt
1 tablespoon chives, finely chopped
4 cups mixed romaine and kale, chopped
1 cup roasted butternut squash, chopped
1 cup roasted beets, chopped
1 cup cooked garbanzo beans
2 avocados, diced
Directions
Whisk together dijon mustard and red wine vinegar until emulsified, then slowly whisk in olive oil. Season with salt to taste and add the finely chopped chives.
2. Place romaine and kale on the bottom of a platter, top with squash, beets, garbanzo beans, and avocado.
NOTE: This is a vegan salad however, for those of you who desire animal protein, add chopped leftover turkey.
"This is my favorite vegetable crust pizza and it's best with zucchini from the farmer's market or straight from your garden," says chef Helene Henderson of Malibu Farm. "After baking, the crusts can last for several days in the fridge or even longer in the freezer, making it a great quick item to whip up for dinner."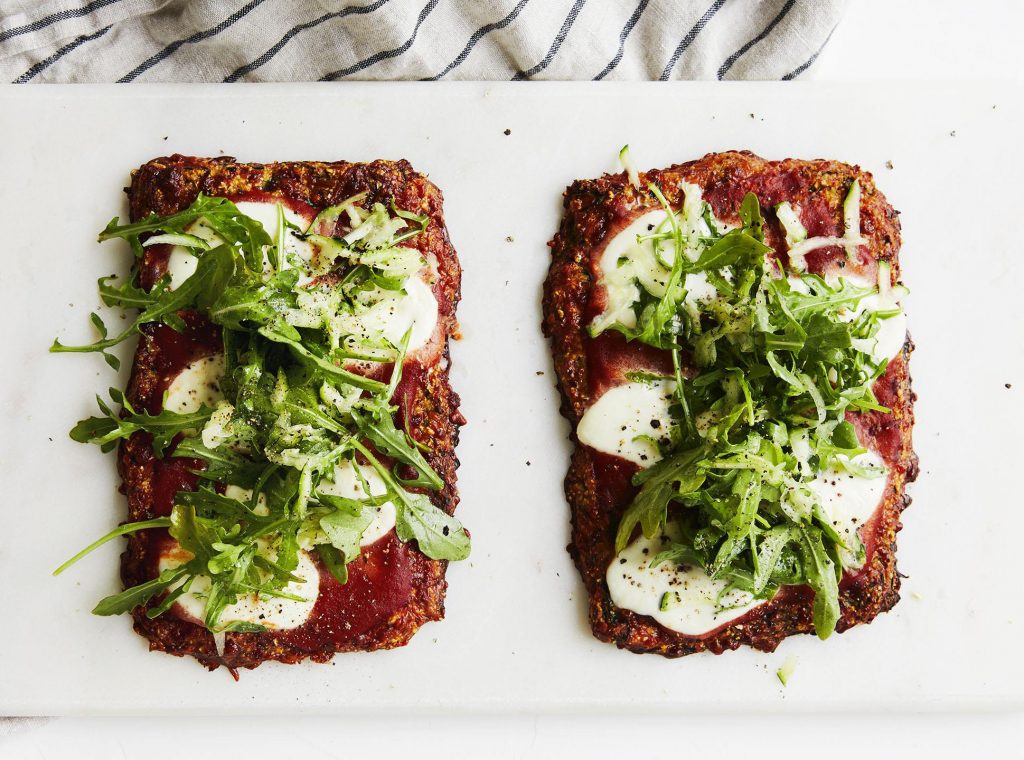 Zucchini Crust Pizza
Ingredients
Serves 2
4 cups zucchini, shredded
2 cups of three-cheese blend (like fontina, asiago and parmesan), shredded
2 eggs
¼ cup cornmeal
⅛ cup almond flour
1 teaspoon salt
Ingredients
Pizza sauce of your choice
2 ounces fresh mozzarella, sliced
Arugula, tossed with a squeeze of lemon
Raw zucchini, shaved and tossed with a squeeze of lemon
Directions
1. Preheat oven to 275 degrees. On a sheet pan, spread shredded zucchini and roast for one hour, then raise the temperature to 350 degrees for ten more minutes until zucchini is slightly browned and cooked through, but still remains soft. Remove from heat and let zucchini cool completely, then in a cheese cloth or napkin, squeeze out as much liquid as possible.
2. Once zucchini is dry, place it in a mixing bowl, and add the shredded three cheese blend. Mix in the eggs, cornmeal, almond flour, and one teaspoon salt.
3. Divide mixture into individual six- to eight-ounce round balls and spread each round on a parchment-covered sheet pan. Bake for 35 minutes at 350 degrees until the crust is cooked and slightly brown around the edges. Check the bottom to make sure it is cooked and browned as well. If still pale and not browned, cook for an additional 10 minutes or until lightly brown and dry.
4. Top the crusts with your favorite pizza sauce, fresh sliced mozzarella or your favorite artisan cheese, and bake for 10 minutes at 375 degrees until cheese is melted.
5. Garnish with arugula and zucchini.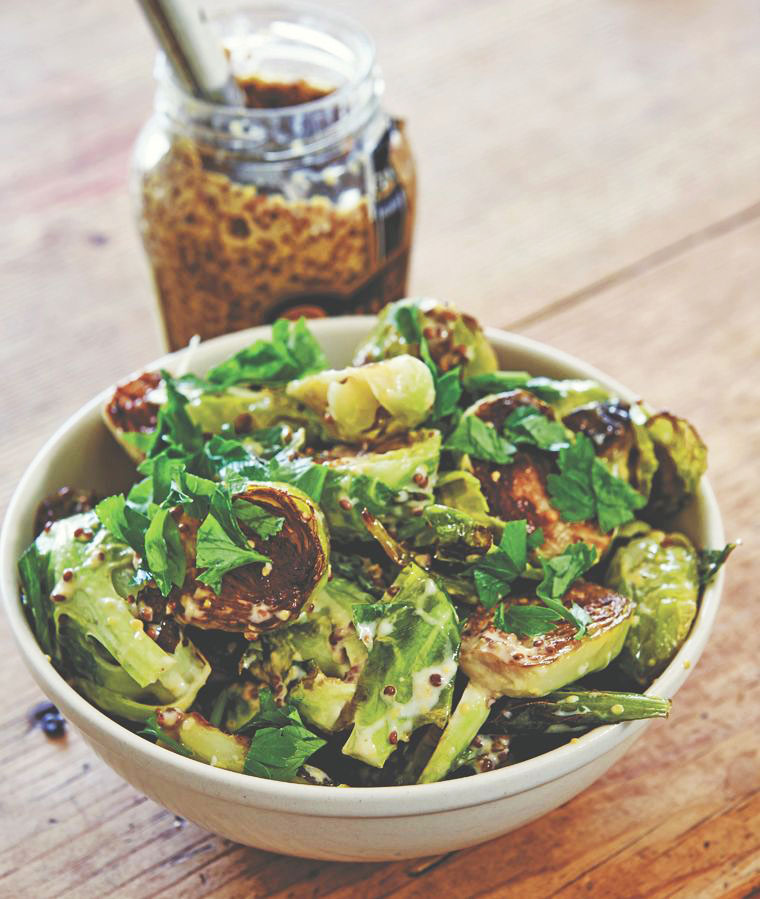 Roasted Mustard Brussels Sprouts
Makes 8 servings
3 cups Brussels sprouts, halved lengthwise through root
1/4 cup olive oil
4 Tbsp whole-grain mustard
3 Tbsp mayonnaise
Optional garnish: Chopped herbs
Drizzle the sprouts with olive oil, place them cut side down on a sheet pan, and then bake them in a preheated 400 degree oven for 20 to 30 minutes, until browned and soft.
Meanwhile, whisk together mustard and mayonnaise. When the sprouts are done, toss with the mustard-mayo mix, and season to taste with salt and pepper.
Garnish with any chopped herbs if desired.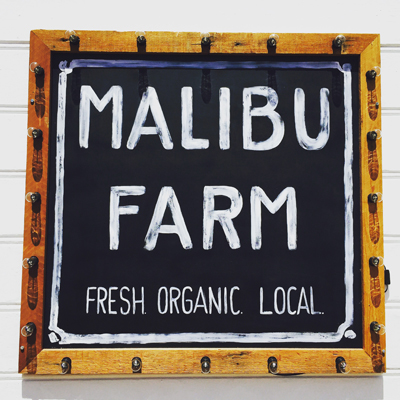 Malibu Farm Cafe and Restaurant at The Malibu Pier
23000 Pacific Coast Hwy,
Malibu, CA 90265
310.456.1112
Malibu Farmers Market in the Civic Center every Sunday from 10-3. Shop Local!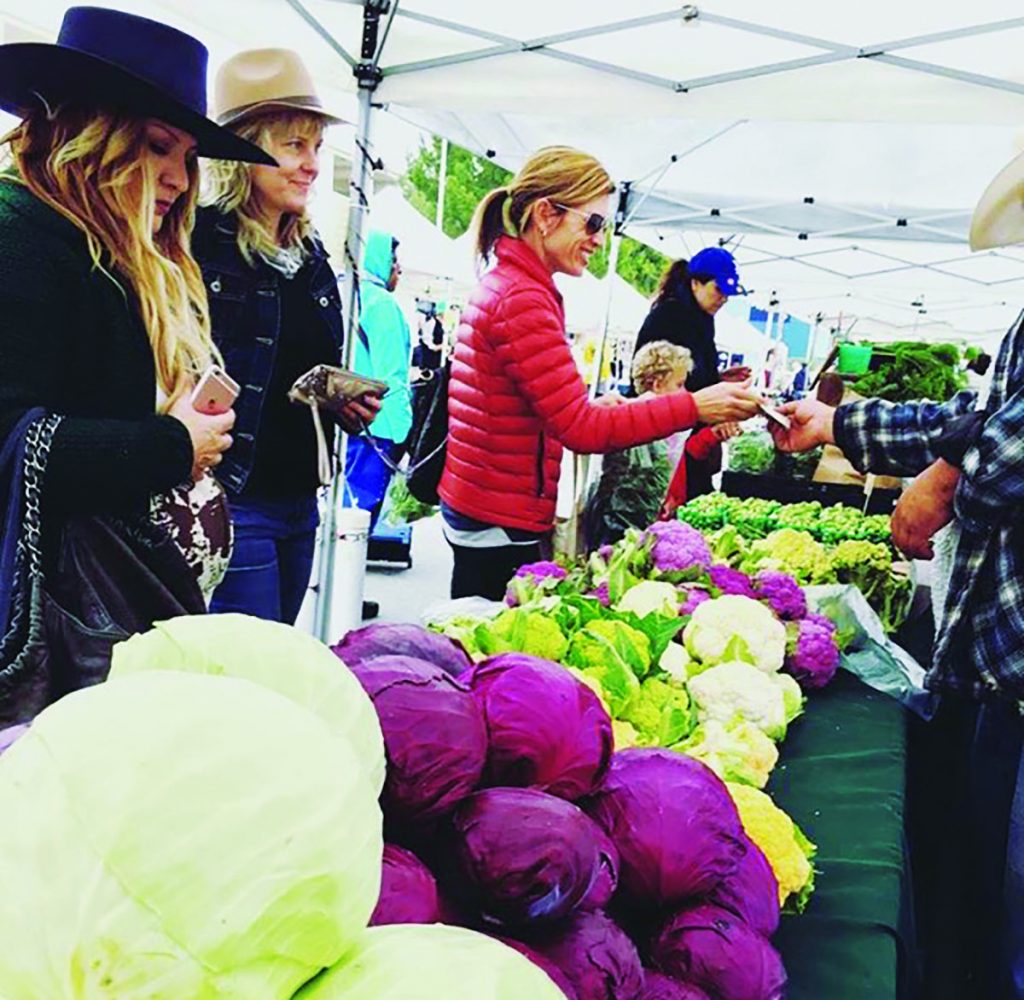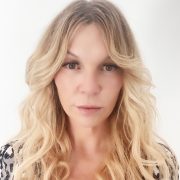 Cece Woods
Editor in Chief Cece Woods considers herself the "accidental activist". Having spent most her childhood on sands of Zuma Beach, Cece left Southern California in her early 20's, but it was only a matter of time before she returned to the idyllic place that held so many wonderful memories from her youth. In 2006, she made the journey back to Malibu permanently, the passion to preserve it was ignited. In 2012, Cece became involved in local environmental and political activism at the urging of former husband Steve Woods, a resident for more than 4o years. Together, they were involved in many high-profile environmental battles including the Malibu Lagoon Restoration Project, Measure R, Measure W, and more. Cece founded influential print and online media publications, 90265 Magazine in 2013 highlighting the authentic Malibu lifestyle, and The Local Malibu, an online news media site with a strategic focus on environmental and political activism. In the summer of 2018, Cece broke multiple global stories including the law enforcement cover-up in the Malibu Creek State Park Shootings, and is considered by major news media as a trusted authority on Malibu.