The Woolsey Fire and Climate Change: How Malibu's Trevor Neilson is Leading the Climate Emergency Fight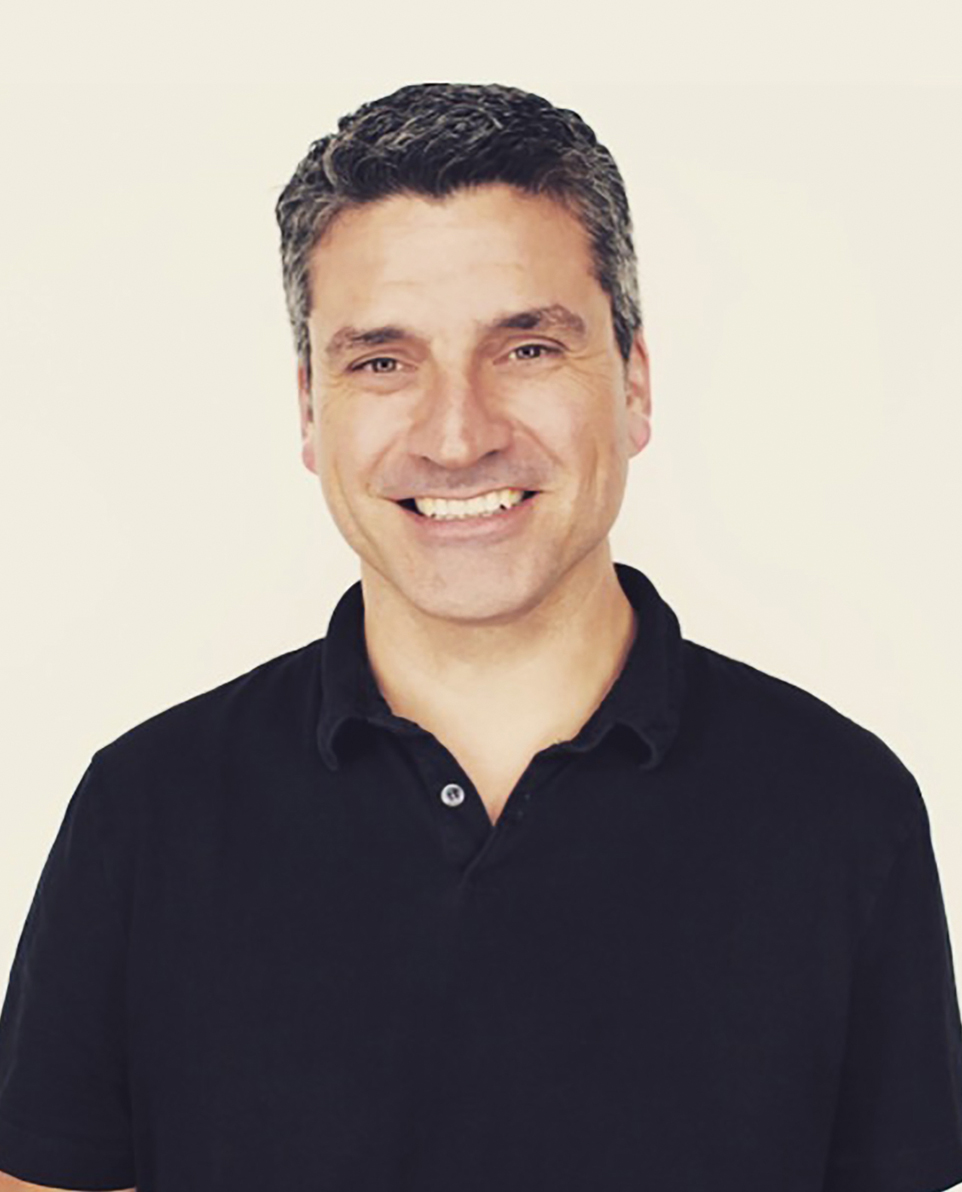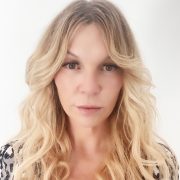 Cece Woods
Editor in Chief Cece Woods considers herself the "accidental activist".…
The catastrophic effects of the Woolsey Fire last year, largely fueled by climate change, destroyed the homes of 20% of our community. Many of whom won't return to the area because of the high fire danger.
Even with that data, and experiencing the devastation first-hand, up until recently, Malibu City Council had yet to take the proactive steps to adopt a resolution calling a State of Climate Emergency.
In 2019, only three California cities declared a State of Climate Emergency. In spite of the dramatic increase in California Wildfires, and Malibu was not on that list.
Act Local, Think Global
Malibu resident Trevor Neilson, and his wife Evelin Weber, helped many of those who lost everything in the Woolsey Fire. In the days and weeks after the disaster, they co-founded the Malibu Foundation raising almost 5 million dollars.
Recently, Neilson read a review of the City's response to the Woolsey Fire drafted by an outside firm, Management Partners, (contracted by the City of Malibu). The absence of the discussion of climate change in the report immediately prompted Neilson into action. It was apparent local government officials were still in a state of denial when it comes to climate change.
Previously, local government officials focused their environmental efforts by passing legislation banning plastic bags, single use plastics, styrofoam and plastic sandbags. However, by passing these ordinances without first declaring a State of Climate Emergency, the bigger issue, climate change, was not being addressed.
"In the 58 page report, the words Climate Change do not appear. I find this shocking." Neilson began his speech at the August 12th Malibu City Council meeting, "We know that Southern California Edison lit the match, but it was climate change that filled the tinder box and let that match explode in a spectacular and horrifying way."
Neilson continued his speech with jaw dropping data which played a large part in the catastrophic losses in the Woolsey Fire.
"Climate did not literally start the Woolsey Fire, but it created the conditions for it to exist." Neilson continued "We also know that it's a scientifically proven fact that California Wildfires are 500% larger now due to climate change, and we know that by 2100 without a reduction in carbon emissions, the state will see a 77% increase in wildfires."
Neilson quoted former governor Jerry Brown calling climate change apocalyptic and urged Council to immediately declare a Climate Emergency immediately, as it "represents an existential threat to all of us".
Neilson's efforts to inform council of the urgency to create policies and procedures to address climate change on a local level were were taken very seriously prompting 4 out of 5 members of Malibu City Council to officially declare a State of Climate Emergency on September 9th, 2019.
Council also officially requested nearby cities to join in a "regional collaboration on an immediate just transition and emergency mobilization effort to restore a safe climate."
"Between the five cities [Agoura Hills, Calabasas, Hidden Hills, Malibu and Westlake Village], we have a population over 100,000, and that's a strong enough message to move forward with," former Mayor Jefferson Wagner said.
Climate Conscious
Neilson has been a heavy hitter in the environmental space for some time.
In 2015, Neilson partnered with Howard W. Buffett, to create i(x) investments, an entrepreneurial, multi-strategy impact investing platform, structured as a holding company, addressing areas of human need. i(x)'s has an incredible group of 56 of the world's leading families as shareholders – many of whom are pictured below. Their holdings include Carbon Engineering, a technology that removes carbon from the atmosphere; WasteFuel, a company that utilizes a proven technology to convert municipal waste into aviation grade biofuel and Rising Impact Fund, a commercial real estate fund focused on greening office buildings.
In June, i(x) investments hosted the inaugural Entrepreneurs Impact Summit (EIS), a new type of yearly event that is rooted in capitalism for social change. The event was attended by over 300 people, including business leaders from all over the world interested and engaged in participating in real solutions to fight climate emergency, poverty, human rights and other immediate world issues. Attendees were asked to make new, specific and measurable commitments to address an issue the world faces using their time and talents. i(x) investments committed to raise/invest over $100M in companies that address the global climate emergency by reducing carbon emissions.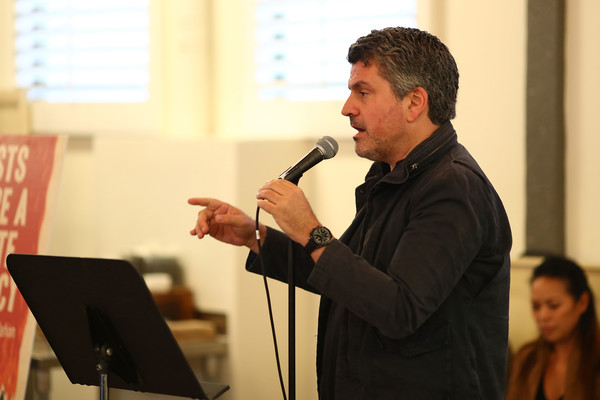 "Entrepreneurs can no longer sit on the sidelines and let government and the nonprofit sector address the biggest problems we face. The 300 entrepreneurs who came together for the inaugural EIS are focused not on talk, but on action. This event, which will occur annually, is the start of a new movement to align profit with purpose," – Trevor Neilson, Co-founder and CEO i(x) Investments

How can Malibu become proactive in the fight for Climate Change?
Neilson, is the Co-founder and Chairman of the Climate Emergency Fund, the largest funder of  Extinction Rebellion, an international movement that uses non-violent civil disobedience in an attempt to halt mass extinction and minimize the risk of social collapse.
Created and supported by leaders in our community, Climate Emergency Fund is where the fight against climate change begins:
"CEF was created to support the individual activists and organizations working to wake up the public to the threat of climate change and demand action from our leaders. CEF's founders have been inspired by groups like Extinction Rebellion, which recently staged major protests in central London pushing the UK parliament to declare a climate emergency. Only by changing the dialogue and declaring an emergency will we be able to reach policy solutions that work.
Young people have also mobilized, understanding that the worst of climate change will hit during the prime of their lives. Public concern is finally growing as climate change becomes harder and harder to ignore.
CEF recognizes that this is a critical moment to support activist movements to demand change. We believe that only a peaceful planet-wide mobilization on the scale of World War II will give us a chance to avoid the worst-case scenarios and restore a safe climate. We believe this moment requires large scale disruption through the legal expression of first amendment rights and non-violent direct action."
What Can We Do In Malibu to Address Climate Change?
Here are Neilson's suggestions to do your part and actively participate in supporting and reversing Climate Change
Support Climate Emergency Fund – The Climate Emergency Fund provides support to individuals and organizations who demonstrate the intention and capability of disrupting the inadequate and immoral gradual approach governments around the world are taking to addressing the climate emergency.
Limit beef and dairy intake.
Don't purchase products made with palm oil — even if it's labeled sustainable or rainforest-certified palm oil.
Educate your friends and social media followers on this issue, using the hashtags #climatechange #climateemergency
No matter where you live, when election time comes, vote for candidates who are working to protect the environment.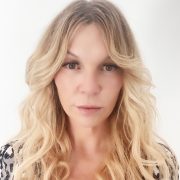 Cece Woods
Editor in Chief Cece Woods considers herself the "accidental activist". Having spent most her childhood on sands of Zuma Beach, Cece left Southern California in her early 20's, but it was only a matter of time before she returned to the idyllic place that held so many wonderful memories from her youth. In 2006, she made the journey back to Malibu permanently, the passion to preserve it was ignited. In 2012, Cece became involved in local environmental and political activism at the urging of former husband Steve Woods, a resident for more than 4o years. Together, they were involved in many high-profile environmental battles including the Malibu Lagoon Restoration Project, Measure R, Measure W, and more. Cece founded influential print and online media publications, 90265 Magazine in 2013 highlighting the authentic Malibu lifestyle, and The Local Malibu, an online news media site with a strategic focus on environmental and political activism. In the summer of 2018, Cece broke multiple global stories including the law enforcement cover-up in the Malibu Creek State Park Shootings, and is considered by major news media as a trusted authority on Malibu.