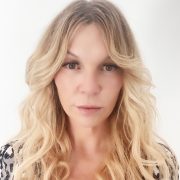 Cece Woods
Editor in Chief Cece Woods considers herself the "accidental activist".…
Longtime Malibu local Keely Jensen really understands that the livin' is easy in Malibu – but not everyone is easy to please.
That is especially true for the number one wardrobe staple in every Malibuites closet – the singularly sensational pair of sweats.
With an in-depth knowledge that not all sweats are created equal, the former wardrobe stylist quickly noticed a void in the market for high-quality sweats that could withstand the Malibu's coastal casual lifestyle.
Jensen, who studied fashion design at the prestigious Studio Bercot in Paris, went on to an illustrious career for publications such as Vogue, Vanity Fair, Allure, and Marie Claire. This experience made her very aware of the fact that most of what looks great in print doesn't translate to the lifestyle of the actual buyer.
That also pertains to the coveted selection of comfy sweats…and Plain. was born.
CC: What is Plain.'s design philosophy?
KJ: Plain. sweats are old school with a twist. They are an old favorite, but with improved t that atters the body and holds its shape. They are made in freshly inspired colors, void of bulky ties and screen printing.
CC: Where did the inspiration for Plain. come from?
KJ: Plain.'s inspiration is true to many brands – it was created because there was nothing like it. The market lacked sophisticated, simple, well-constructed sweats.
CC: How does the Malibu lifestyle in uence your process?
KJ: The physical beauty of Malibu provides daily inspiration. Plain. sweats are well tailored hang out clothes which epitomize the Malibu lifestyle, casual chic! The colors echo the change in weather from foggy mornings to stunning sunsets and chilly bon fire nights.
CC: How do you wear Plain.?
KJ: I wear mine with diamonds by the yard or… wellies in the yard.
CC: What's new for Plain. in 2017?
KJ: January 24th is Plain.'s rst anniversary. We started with just a sweatshirt and a sweat pant …. and in 2017 we will be introducing a Hoodie, Short set, and a dress!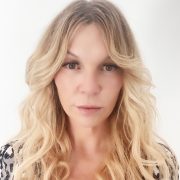 Cece Woods
Editor in Chief Cece Woods considers herself the "accidental activist". Having spent most her childhood on sands of Zuma Beach, Cece left Southern California in her early 20's, but it was only a matter of time before she returned to the idyllic place that held so many wonderful memories from her youth. In 2006, she made the journey back to Malibu permanently, the passion to preserve it was ignited. In 2012, Cece became involved in local environmental and political activism at the urging of former husband Steve Woods, a resident for more than 4o years. Together, they were involved in many high-profile environmental battles including the Malibu Lagoon Restoration Project, Measure R, Measure W, and more. Cece founded influential print and online media publications, 90265 Magazine in 2013 highlighting the authentic Malibu lifestyle, and The Local Malibu, an online news media site with a strategic focus on environmental and political activism. In the summer of 2018, Cece broke multiple global stories including the law enforcement cover-up in the Malibu Creek State Park Shootings, and is considered by major news media as a trusted authority on Malibu.