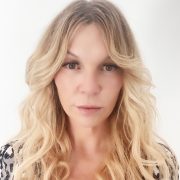 Cece Woods
Editor in Chief Cece Woods considers herself the "accidental activist".…
About Duke's
Surfing legend Duke Kahanamoku taught surfing in Malibu and spent time in the area where he was a lifeguard, competed in water sports and also appeared in over 28 Hollywood movies. Duke's Malibu honors Duke, but also pays tribute to the early days of surfing in Malibu. Adding to the lore, Kathy Kohner Zuckerman, the inspiration for the Gidget novel, movie and TV series that sparked the California surfing craze, works at Duke's Malibu as our Ambassador of Aloha.
Guests at Duke's can take in the views of the "Queen's Necklace" from Point Dume down to Palos Verdes out to the Channel Islands and including Catalina. Don't forget to look right off shore where ocean wildlife such as dolphins are often seen passing by.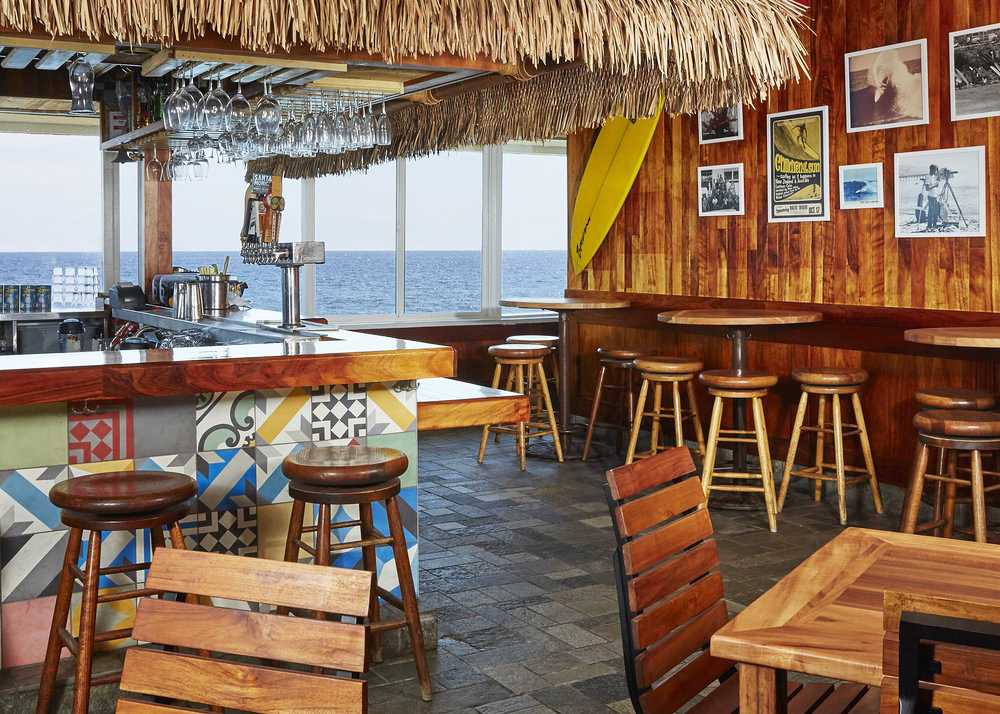 Aloha Hour
Monday 4pm-close & Tuesday-Friday 4-6 pm
$5 Draft Beers
$7 Pau Hana Red or White Wine
$2 off All Pupus
$4 off All Local Favorites
ALL NIGHT ALOHA HOUR ON MONDAY
ALL NIGHT ALOHA HOUR
4pm – close
Taco Tuesday in the Barefoot Bar
4pm – close
$3 Each
Fresh fish taco
Kalua pork taco
Chicken taco
House beer
Waikiki Classics
The Huli Chicken grilled all natural fresh chicken breast, ginger, garlic shoyu marinade, or the classic Hawaiian Ahi Poke are local favorites from the streets of Waikiki. Served with traditional island style jasmine rice, macaroni salad, and bok choy macadamia nut slaw.
Hula Pie
Kimo's Original Hula Pie®. This dessert was developed at Kimo's long ago and has been pleasing even the heartiest of dessert eaters ever since.
See Also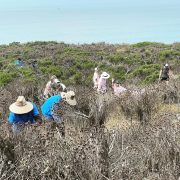 Hula Pie is made with Kimo's favorite macadamia nut ice cream piled high on a chocolate cookie crust and topped with chocolate fudge, whipped cream, and more macadamia nuts. It is sized for sharing, but rarely goes unfinished!
21150 PCH, Malibu, CA 90265
310.317.0777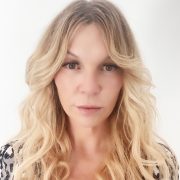 Cece Woods
Editor in Chief Cece Woods considers herself the "accidental activist". Having spent most her childhood on sands of Zuma Beach, Cece left Southern California in her early 20's, but it was only a matter of time before she returned to the idyllic place that held so many wonderful memories from her youth. In 2006, she made the journey back to Malibu permanently, the passion to preserve it was ignited. In 2012, Cece became involved in local environmental and political activism at the urging of former husband Steve Woods, a resident for more than 4o years. Together, they were involved in many high-profile environmental battles including the Malibu Lagoon Restoration Project, Measure R, Measure W, and more. Cece founded influential print and online media publications, 90265 Magazine in 2013 highlighting the authentic Malibu lifestyle, and The Local Malibu, an online news media site with a strategic focus on environmental and political activism. In the summer of 2018, Cece broke multiple global stories including the law enforcement cover-up in the Malibu Creek State Park Shootings, and is considered by major news media as a trusted authority on Malibu.