9026VIBE December Horoscope by Real Astro Mama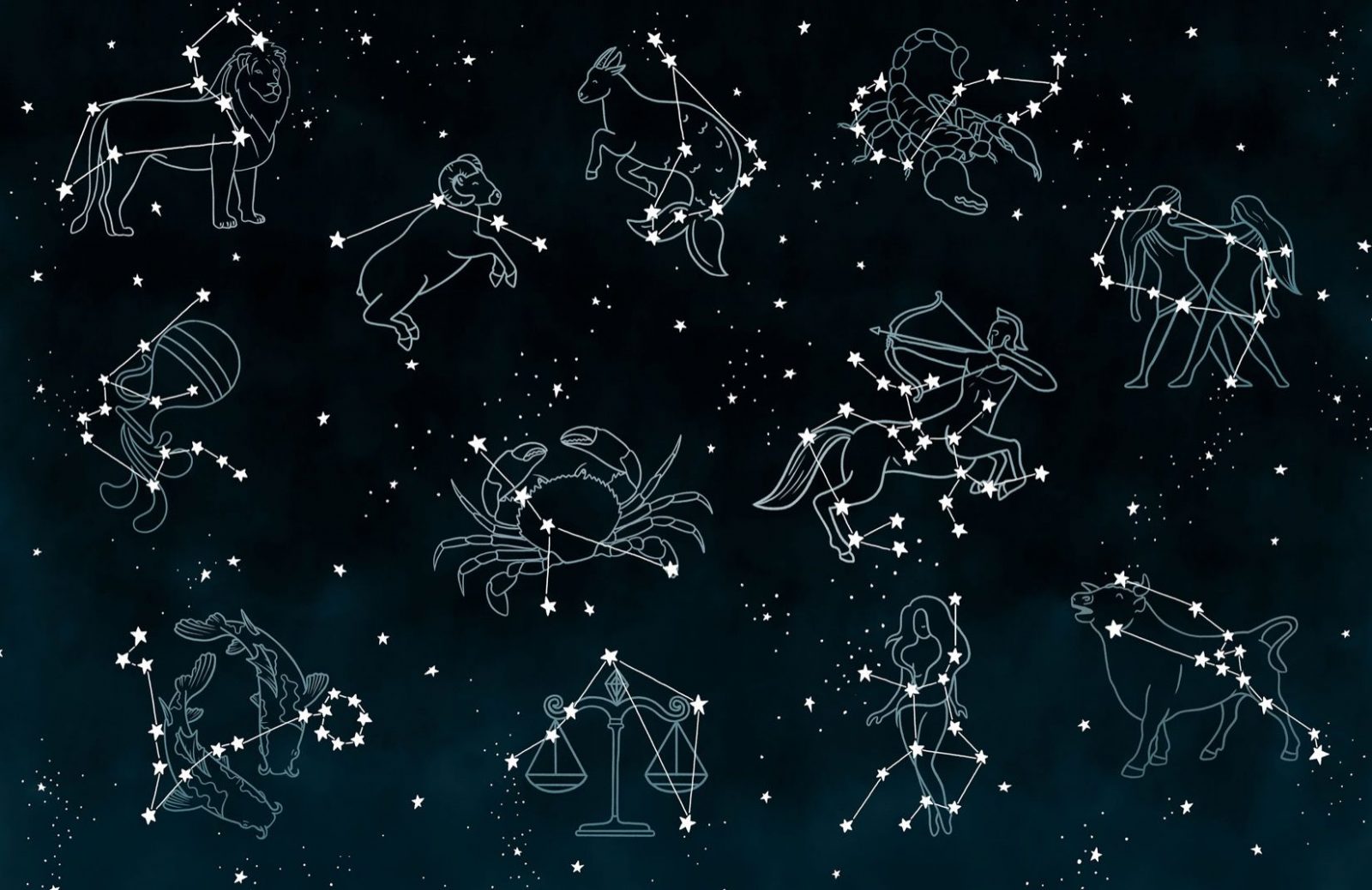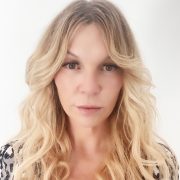 Cece Woods
Editor in Chief Cece Woods considers herself the "accidental activist".…
Hot Stars! Your December Astrology Forecast from Astro-Mama
Aries 21 March – 19 April
Don't leave home without a Plan B if traveling on the 4th. A total eclipse in your house of mass transit and long journeys could send you down a blind alley. Or you are setting out minus the facts. This house also rules legal matters, learning and mass media – the internet being the one media outlet we all have access to. Eclipses cover up. You're in the dark and someone moved the light switch. It's what you're not being told or can't see yet that matters. Career moves or even your love life needs careful planning and consideration now. Wait for the New Year to undertake that job search or start swiping. Before the year's out it's as if someone turned that light back on or you've got a high speed link to hidden truths. It'll set you free by January, Aries.
Taurus 20 April – 20 May
Is someone being all precious about something even though it's the season for giving? Add a Gollum-like hiss for emphasis. This can revolve around money, assets, possessions or even those precious ideas and beliefs. Anyway, they're holding on and reusing to budge or simply not sharing. It's all theirs and that's not changing. If you are involved with anything which involves deal making or breaking around the total eclipse on the 4th, the other side may refuse to budge or someone just isn't about to change their position. Wait until after the 21st if you can. The year ahead expands your horizons via friends and people you meet. You've so much support around you now, Taurus that you no longer have to put up with anyone who isn't willing to compromise or meet you halfway.
Gemini 21 May – 20 June
Does someone make you go ho-ho-ho or ho-ho hmmmmm, Gemini? The total eclipse in your partnership zone on the 4th is all very C+C Music Factory retro track. As in things that make you go hmmmmm. Feel you don't have the big picture or that someone is holding something back? What emerges from the shadows are true colours and eventually the truth. Especially if this isn't the first time they've had you hmmmmm-ing along. Expect illumination by the 19th and a big reveal. Single? Not the time to ask Santa for that red hot lover as chances are they've gone back to the North Pole by January. And if it's not right, nothing now will keep you there. From the 21st, you realise you're more powerful and capable than you've been giving yourself credit for. Hopefully those close to you see you in the same light. Next year brings solutions, opportunities and the sheer bliss of expansion again.
Cancer 21 June – 22 July
As you head towards '22 you're in a deep cycle of healing where hearts are mended and you step free of wounds, trauma and heartache. Go with your gut on the 4th when a total eclipse hits your 6th. Especially when it comes to what you body is telling you. 'Tis the season to be jolly and as the Sun arrives in your 7th of partnerships on the 21st, that includes someone to be jolly with. That healing could take place via a second time around love as you are one of the signs where kiss and make up under that mistletoe is possible now. The holiday season won't see you slow down as you're the gangsta of go-getting glory when it comes to tackling those tasks. This sees you ready to kick back and enjoy the holidays before revving it up again ahead of a year designed to take you places, Cancer.
Leo 23 July – 22 August
When you ruler the Sun is eclipsed – love or your signature Leo shine goes dark. We have a total solar eclipse on the 4th so expect a blackout when it comes to romance, children or what you love to do. Under an eclipse it's like mysteries take the elevator and the truth the stairs but in the end both meet on the same floor. Until they do, watch and wait and use caution. Mars in this sector makes for impulsiveness which is the one thing you want to avoid now. And that red hot lover could turn out to be so not by January so try to resist jumping them too. Time for the small things, Leo and to find the joy in them. Especially when your Sun moves on into your work and daily support structure sector on the 21st. If there's a joy deficit going on, look at how you can make this right for '22. That's a year which promises release, passion and freedom, Leo. Don't worry – even if that delivery is delayed, the universe has taken note of just how nice you've been.
Virgo 23 August – 22 September
Love makes the world go round. Love is a many splendored thing. Love is actually – all around you or will be in '22, Virgo. Just not right now when it comes to new loves, okay? So, by all means pucker up with your current bae or even kiss and make up with a past one under that mistletoe this holiday season. But that new one? No, no, no. Focus your signature attention to detail on home and family matters as property, lifestyle or those you live with are a blind spot this month due to a total eclipse in this sector of your chart on the 4th. Look beyond the obvious if involved in real estate dealings. Or what's going on with that close relative including your children. Don't ignore those gut feelings. From the 21st onwards you're fully embracing the holiday vibe and it's time to skip back to that Christmas past vibe and act like a kid again. Joy to the world and to love for you in '22, Virgo.
Libra 23 September – 22 October
Take nothing you are told at face value on the 4th and simply question everything. Your internet use, disinformation and deep fakery abound due to a total eclipse in your house of communication. You should in fact avoid signing any important documents two days either side of this eclipse if you can. And read the small print. Get expert advice if necessary. Watch where you go on the internet and avoid suss links or files. If you feel someone is not being entirely truthful with you, hold that thought. Yes, the truth is out there Libra. But you may have to wait until it emerges. Especially when coupled with your ruler Venus retrograde right now. Avoid excess expenditure and that lover who appears too good to be true. Whether it's a bargain or that potential boo it probably is. This is a time to revel in what you have and simply wait for the big reveal when it comes to hidden information or what you should do next. '22 brings you exactly what you've been wishing or waiting for.
Scorpio 23 October – 21 November
Hopefully '21 let in the light for you in the form of more space and freedom around where you live or that lifestyle. If this didn't happen yet – don't worry. '22 promises your sign gets to move on up and also lets more love or sees you realising those ambitions, Scorpio. For now however, keep a tight grip on those purse strings as a total eclipse hits your money zone on the 4th. The ruler of this house, Venus happens to be retrograde right now. So, all the more reason not to see this as the season to splurge. In fact, stop and ask if you are buying from the need to fill emotional obligations or that empty space within you. Making a present of your presence, time and love for those you care about could just be sufficient. If there's a conversation you need to have in the name of love, then wait until after the 21st to have it. By the end of the month you'll begin to feel your choices and your world expand again. Deciding to pursue that dream in '22 may simply be the best way to spend your resources.
Sagittarius 22 November – 20 December
Once upon a time there was light in your life – now there's only love in the dark. Or so it may appear when a total eclipse of the heart hits your sign on the 4th, Sag. This is a total cover up on an up close and personal basis. A 'Can't see the wood for the trees' moment where what you need to know is hidden in plain site but so obvious you overlook it. Take it you need to hold off on new beginnings until at least the end of the month when ruler Jupiter begins to open doors for you and let in that light again. Keep a tight rein on your spending due to Venus which rules your purse strings as well as those heart strings, retrograde in next door Capricorn. The same goes for giving away your heart. Don't. That person may not be worth it. So, what is the remainder of your birthday cycle good for? Planning your big moves for '22, Sag. Your lifestyle or home life will get an upgrade. And as for you standing out and attracting like a sheer gravitational force – it's effortless whether it comes to opportunities or that new love.
Capricorn 21 December – 19 January
Happy birthday, Capricorn. As we head towards '22 what's that secret you're keeping? I have to ask as you could be formulating some ambitious moves for the new year – but are simply not ready to reveal them yet. Keep them to yourself and nurture them like precious seedlings right up until the end of January if necessary. The total eclipse in your house of secrets, hidden truths and mysteries says something big is under wraps. If it's not your own plans and you have an uneasy feeling someone is withholding the truth from you – know that three things can't stay hidden for long. The Sun, the Moon and yes, the truth. Watch and wait. You begin your fresh cycle with Venus planet of love and money retrograde in your sign. This is also about working on a new version of you behind the scenes. You're readying now for a relaunch – to dazzle and surprise. You may just test it out to gauge feedback over the holidays. Don't be your old self. Becoming someone new is the ultimate gift.
Aquarius 20 January – 18 February
Jupiter in your sign should be acting like Fat Santa right up until Dec 28 when it enters your money zone. If you are owed anything – from money to soul satisfying Pay it Forward karma, get ready to receive what you're due now. You're going to be on a winning streak from the end of January onwards. The past catches up with you this month and you could be hearing from someone you never thought to again. Especially around the 4th when we have a total eclipse in your 11th of friends and goals. Just ensure that someone doesn't have a hidden agenda when they reach out. It's also time to rework that vision board or list of goals to ensure they remain relevant. Soul satisfaction is on offer this holiday period and you may be focussed on what money can't buy you. Friends, family, connections and the company you keep for instance. As well as the memories you make together. You have an opportunity to reclaim or renew the parts of your past that still resonate and release those that don't. Head into '22 with what truly matters.
Pisces 19 February – 20 March
If you are on the right path, rewards could be heading your way as '21 comes to a close. If not, expect a break free opportunity following the total eclipse on the 4th in your house of career and recognition. But please – guard your public image and don't indulge in water cooler gossip or speculation. Or the Zoom equivalent in these days of hybrid working. If there are rumours in your workplace, you need to stay silent and watch and wait. This month sees the return of your ancient ruling planet Jupiter to your sign on the 28th. It will deliver solutions, opportunities, expansion and soaring self-confidence in spades. You are set for a once in many lifetimes kind of year where if you take that first step towards a goal, you will see the universe place so many 'lucky' coincidences, synchronicities and people in your path it may seem you are leading a charmed life. Make the most of it now, Pisces. The only limitations may be the ones you tell yourself about what you can have, do or experience. From now until May '22 and then again towards the end of the year, it may simply feel like the holiday season all the time. Ho ho ho to you.
Follow @realastromama on Twitter and Instagram or contact realastromama@gmail.com for in-depth, personal horoscope readings and personal consultations which turn you into a hot star on earth!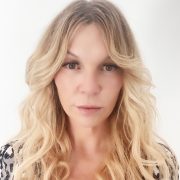 Cece Woods
Editor in Chief Cece Woods considers herself the "accidental activist". Having spent most her childhood on sands of Zuma Beach, Cece left Southern California in her early 20's, but it was only a matter of time before she returned to the idyllic place that held so many wonderful memories from her youth. In 2006, she made the journey back to Malibu permanently, the passion to preserve it was ignited. In 2012, Cece became involved in local environmental and political activism at the urging of former husband Steve Woods, a resident for more than 4o years. Together, they were involved in many high-profile environmental battles including the Malibu Lagoon Restoration Project, Measure R, Measure W, and more. Cece founded influential print and online media publications, 90265 Magazine in 2013 highlighting the authentic Malibu lifestyle, and The Local Malibu, an online news media site with a strategic focus on environmental and political activism. In the summer of 2018, Cece broke multiple global stories including the law enforcement cover-up in the Malibu Creek State Park Shootings, and is considered by major news media as a trusted authority on Malibu.