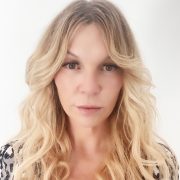 Cece Woods
Editor in Chief Cece Woods considers herself the "accidental activist".…
For those of you who have adored cult fragrance brand Child Perfume, a celeb and Malibu favorite for decades, there's a new kid on the block you need to know about.
Willow fragrance, created by Seren Apothecary, is subtle, sexy, younger essence that Child Perfume lovers will surely embrace.
Having always been personally drawn to fragrances that include gardenia and jasmine, Willow has that and so much more. With additional top notes of lemon, the perfume's uniqueness comes from Osmanthus blossoms and base notes of tea and bergamot to create intoxicating warmth. 
Created by Malibu local and 90265 Magazine lifestyle editor Tara Owens, and her Partner Amelia Fleetwood, their expertise in choosing rare ingredients that make up each aphrodisiacal perfume will surely  put these scent superstars in the top spot to be the next-gen cult perfumists.
Seren, is Welsh word for Star, which makes perfect sense as the brand name for this luxury line of perfumes. 
Fleetwood is the daughter of rock icon Mick Fleetwood, and the two are drawn to the beauty of the English Countryside where they grew up. 
Currently there are two extravagant essences to choose from. Willow, is the first scent created by Seren Apothecary, follwed by Devon, an uplifting and addictive scent composed around mystical cedar wood and mate tea with subtle whispers of mimosa, orange flower. Devon evokes the feeling of lightly stepping through an ancient forest in the morning mist. A third scent, Bramble, with French tuberose and Jasmine, is releasing soon. 
serenapothecary.com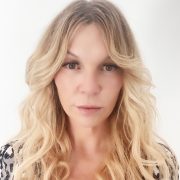 Cece Woods
Editor in Chief Cece Woods considers herself the "accidental activist". Having spent most her childhood on sands of Zuma Beach, Cece left Southern California in her early 20's, but it was only a matter of time before she returned to the idyllic place that held so many wonderful memories from her youth. In 2006, she made the journey back to Malibu permanently, the passion to preserve it was ignited. In 2012, Cece became involved in local environmental and political activism at the urging of former husband Steve Woods, a resident for more than 4o years. Together, they were involved in many high-profile environmental battles including the Malibu Lagoon Restoration Project, Measure R, Measure W, and more. Cece founded influential print and online media publications, 90265 Magazine in 2013 highlighting the authentic Malibu lifestyle, and The Local Malibu, an online news media site with a strategic focus on environmental and political activism. In the summer of 2018, Cece broke multiple global stories including the law enforcement cover-up in the Malibu Creek State Park Shootings, and is considered by major news media as a trusted authority on Malibu.