Short Cut – Malibu Seaside Chef Gina Clarke's Red Wine Braised Short Ribs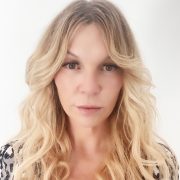 Cece Woods
Editor in Chief Cece Woods considers herself the "accidental activist".…
Nothing says cowboy better than beef. Malibu Seaside Chef Gina Clarke serves up her Red Wine Braised Short Ribs – a hearty meal that make you feel like youíre back at the ranch
Red Wine Braised Short Ribs
INGREDIENTS
Short Ribs
3 stalks celery chopped
2 carrots chopped
1 whoite onion chopped all the same size
4 cloves minced garlic
3/4 cup red wine
Tomato paste
Beef stock
Three sprigs of thyme
PREPARATION
Lightly dust short ribs with flour on all sides.
Heat a large saute´ pan very hot with olive oil. As soon as oil is heated place short ribs in pan. Brown on all sides. Take ribs out of the pan and set aside.
In the same pan used to brown the short ribs, saute´ celery, carrots, oion and garlic for three minutes.
Deglaze pan with 3/4 cup red wine. Reduce to half and addone tablespoon tomato paste.
Add three sprigs of thyme and a bay leaf. Scrape the pan to release flavor add back short ribs and 2 cups bee stock. Trasfer to a Dutch Oven. Cover and cook at 325 degrees until the meat falls off the bone.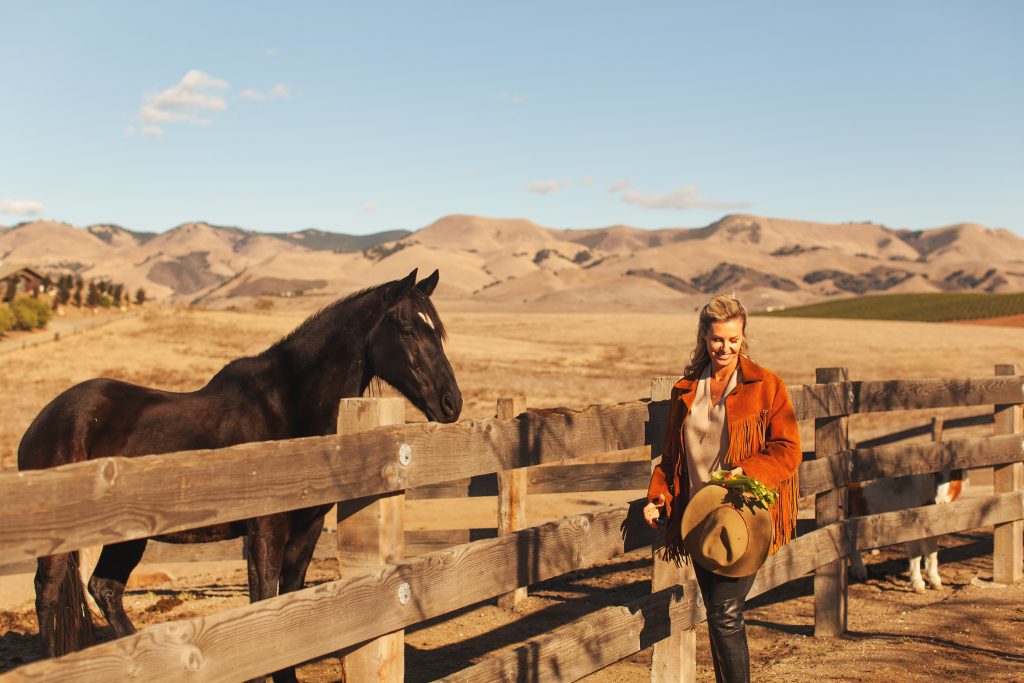 Malibu Seaside Chef Gina Clark chose Mar Farm, a unique farm-stay destination, to shoot her Red Wine Braised Short Rib recipe. 
The property, located in San Luis Obispo's southern border in the Edna Valley wine region, is surrounded by scenic vineyards and foothills.
Follow Gina on Instagram@malibuseasidechef
Photo Credit: Jennifer Olson Instagram: @jenjoi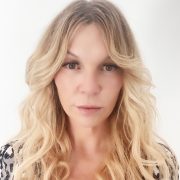 Cece Woods
Editor in Chief Cece Woods considers herself the "accidental activist". Having spent most her childhood on sands of Zuma Beach, Cece left Southern California in her early 20's, but it was only a matter of time before she returned to the idyllic place that held so many wonderful memories from her youth. In 2006, she made the journey back to Malibu permanently, the passion to preserve it was ignited. In 2012, Cece became involved in local environmental and political activism at the urging of former husband Steve Woods, a resident for more than 4o years. Together, they were involved in many high-profile environmental battles including the Malibu Lagoon Restoration Project, Measure R, Measure W, and more. Cece founded influential print and online media publications, 90265 Magazine in 2013 highlighting the authentic Malibu lifestyle, and The Local Malibu, an online news media site with a strategic focus on environmental and political activism. In the summer of 2018, Cece broke multiple global stories including the law enforcement cover-up in the Malibu Creek State Park Shootings, and is considered by major news media as a trusted authority on Malibu.