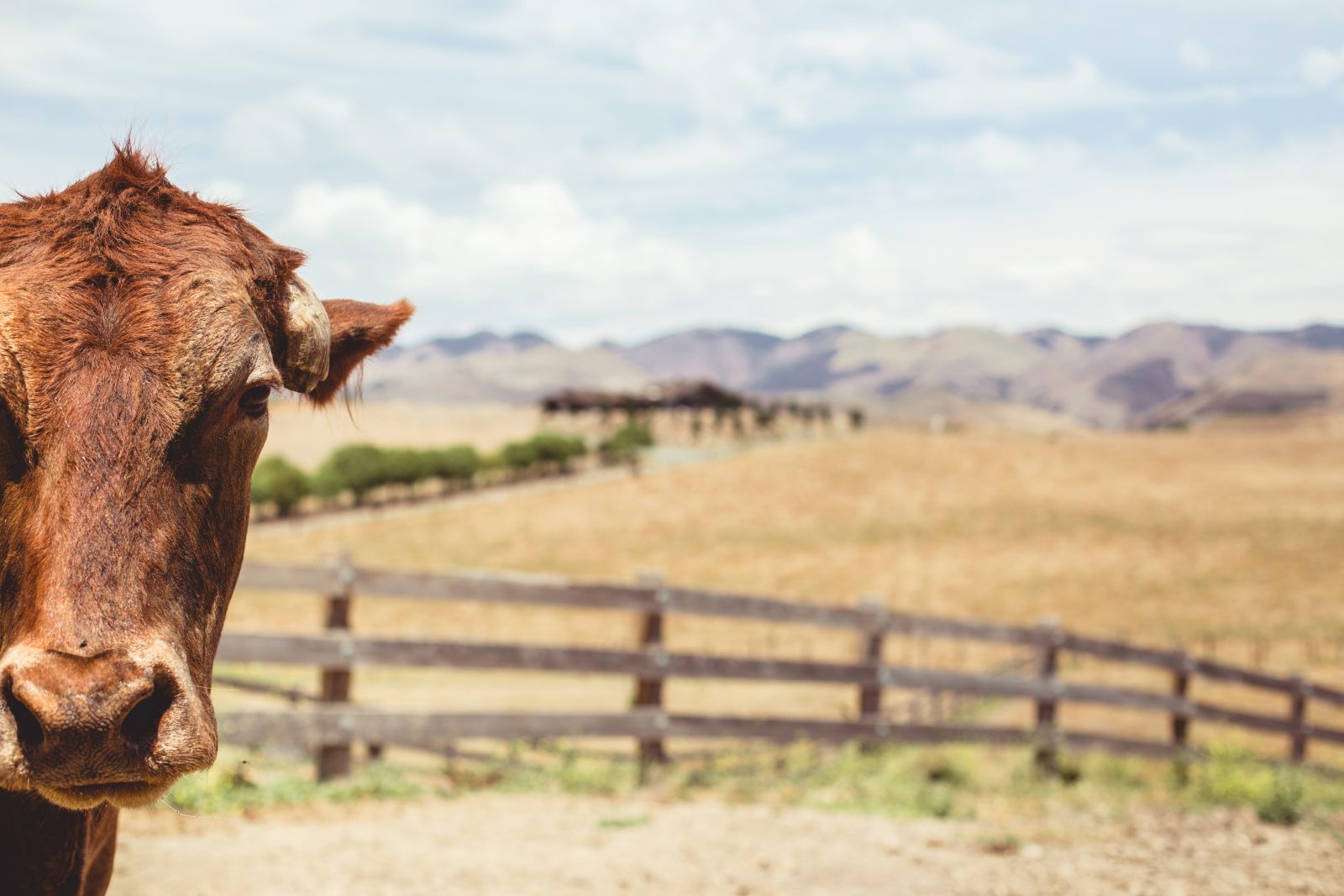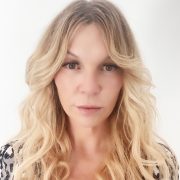 Cece Woods
Editor in Chief Cece Woods considers herself the "accidental activist".…
Malibu Seaside Chef Gina Clarke takes us on a tour of a magical Farm-Stay deep in the Edna Valley wine region.
Sitauted on the southern border of San Luis Obispo with sweeping views of the Edna Valley wine region, MarFarm, a unique farm-stay experience, is one of Malibu Seaside Chef Gina Clark's favorite place to play and stay.
The down-to-earth-need-to-unplug-getaway with a quintessential California-cool contemporary vibe is right up this native S.L.O. girl's alley, complete with a chef approved gourmet kitchen.
Chef Gina took us on a five-star tour of the three bedrooms and four bathrooms converted dairy barn-turned-horse-stables which is now the ultimate farm-stay vacay.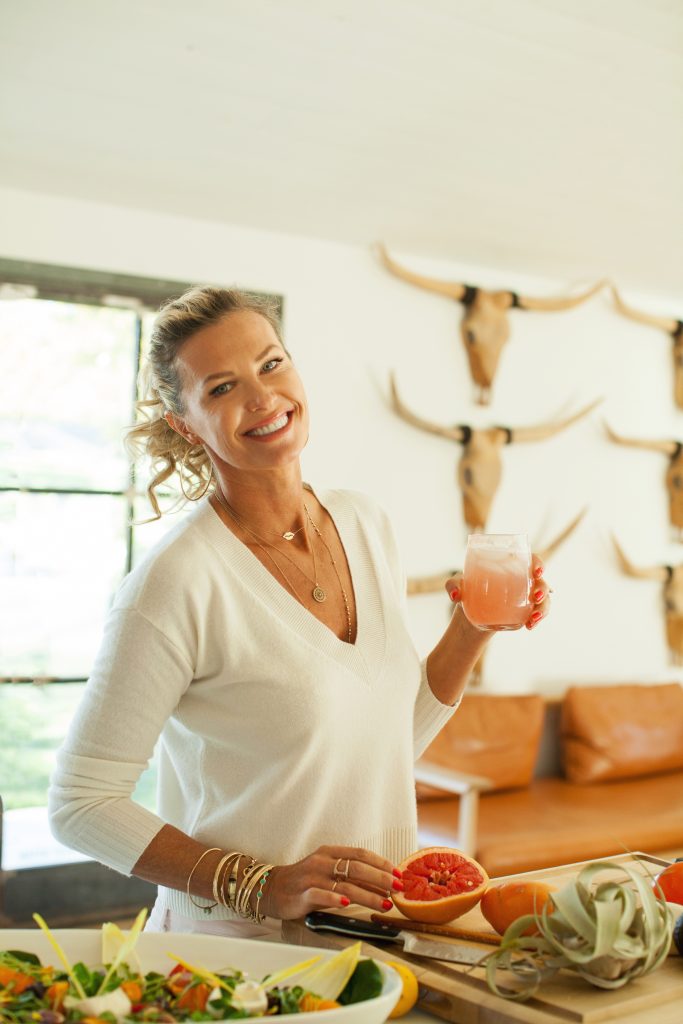 The property, owned by Hamish and Jill Marshall who have lived in the area for over 30 years and own multiple properties in San Luis Obispo; Hotel Cerro, Slo Brew, the Rock,Rod & Hammer's, SLO Stills, The SLO Brew Lofts and QUIKY Carwash. They are excited to be adding Marfarm, which they purchased in 2013, to their ever-growing list of dynamic spaces in San Luis Obispo County.
The and spacious living and outdoor spaces designed to promote relaxations and enjoy the area's natural beauty is also home to a wide variety of animals including horses, a cow named "Handsome", a miniature donkey, pot belly pig, alpacas, chickens and dogs.
"I love that the MarFarm lies at heart of the Edna Valley in San Luis Obispo" said Clarke. "The property is surrounded by vineyards, rolling hills and open space, you get the feel of a country lifestyle yet you are close to the beach."
Jill, a talented artist and designer originally from Santa Barbara, designed the space with accents of bright color which enliven the spirit, among a neutral palette and earthy details perfectly paired to enhance the property's personality. "Jill and Hamish put their impeccable touch on the modern farmhouse. It's the perfect spot for a weekend get-away, a wedding or a corporate retreat and will leave you wanting more." said Chef Gina after a recent visit.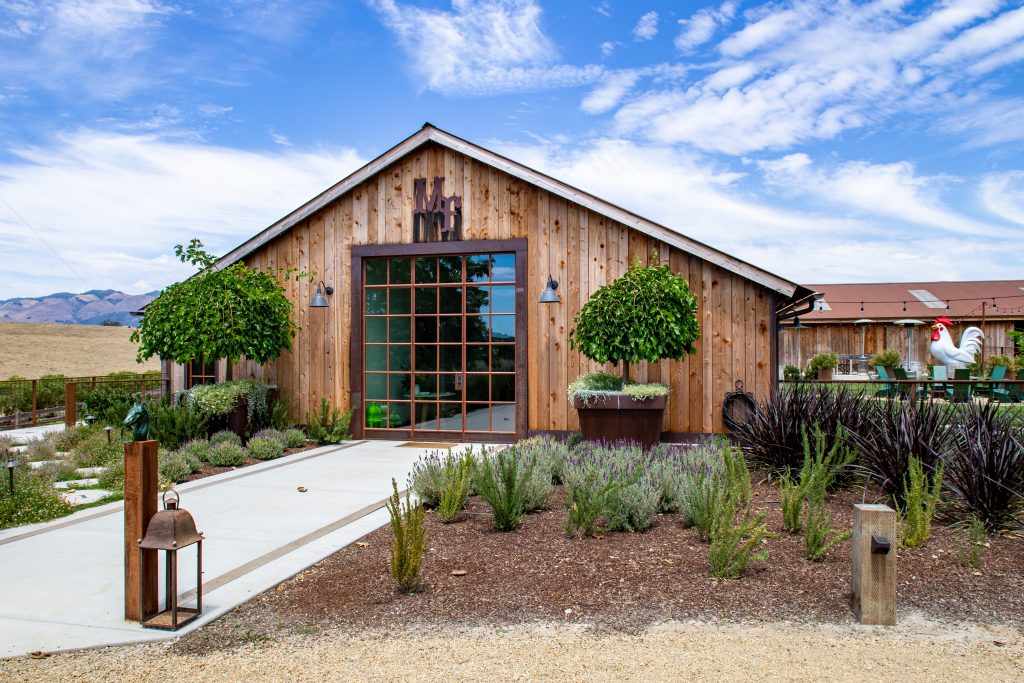 Jill's passion and enthusiam for interior design is contagious as she explained her process for developing Mar Farm's unique style.
 "The kitchen layout is my favorite, and inspired from one of my mother's favorite "chef's" kitchen designs where the kitchen island is massive. It's so fun for entertaining big groups, which is exactly what happens at Marfarm!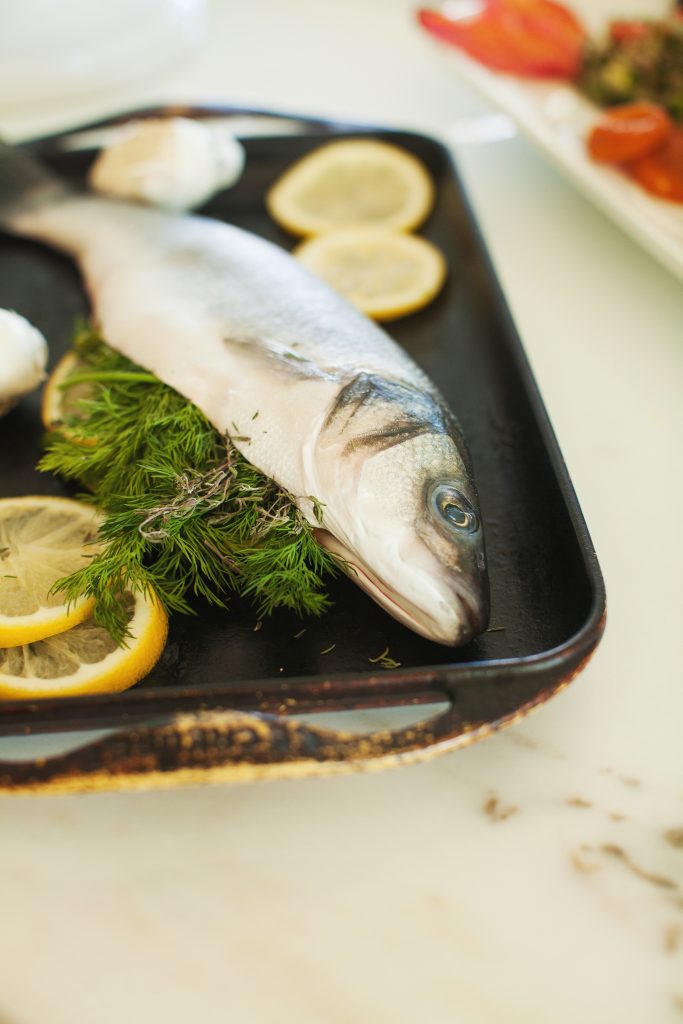 I used my favorite appliance brand, Wolf, for the cook top and refrigerator. The big white farm sink is Shaw, and the lovely brushed gold faucets are Kohler which really holds up with use, I'm super impressed with them (also in the bathrooms) The island itself is white Carrera marble, which seems maybe excessive, but you really get what you pay for, and good materials hold up and also create such a wow factor! The kitchen island lighting is also super fun and unique. They come from Spain and their called PET Lamp, they are made from recycled plastic liter size soda bottles and then that bottle is beautifully woven into local basket material, and attached seamlessly to the beautiful cords. They look like beautiful hats!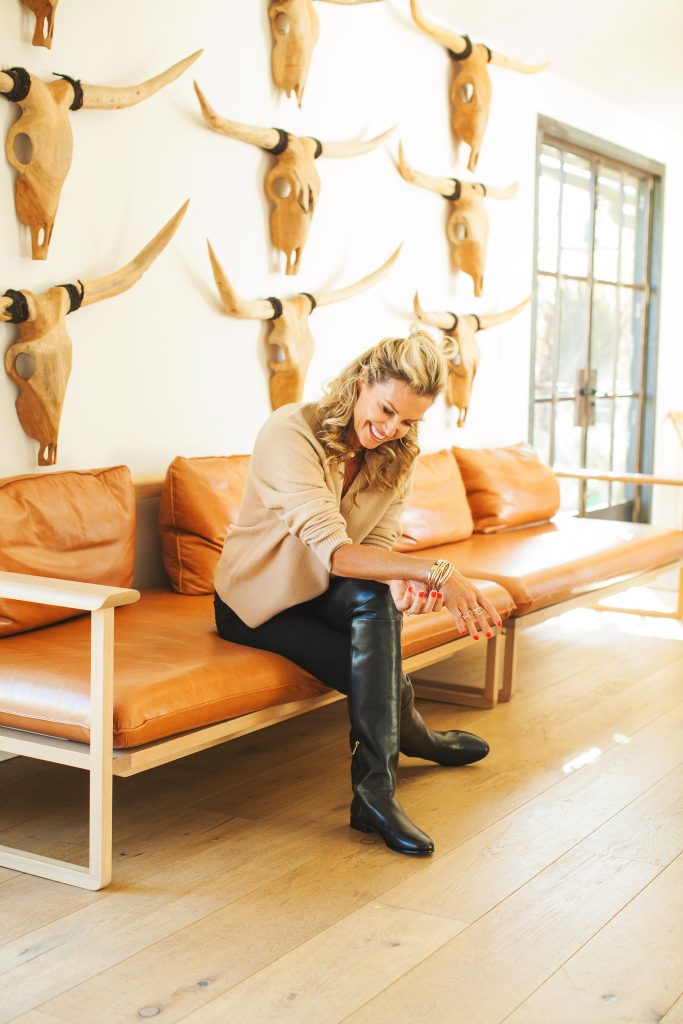 Lastly, one of the funnest details is the Bali "cow head" lighting wall! You can change the lighting dynamics 700 ways (they say) there are about 9 carved wood heads that glow with whatever light color is set for the guests.
See Also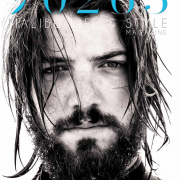 One of our first guests, thought they were real, and she was upset, until we assured her they were individually hand carved and no harm was done to the animals! We are animal lovers at MARFARM after all!"
Get the MarFarm Look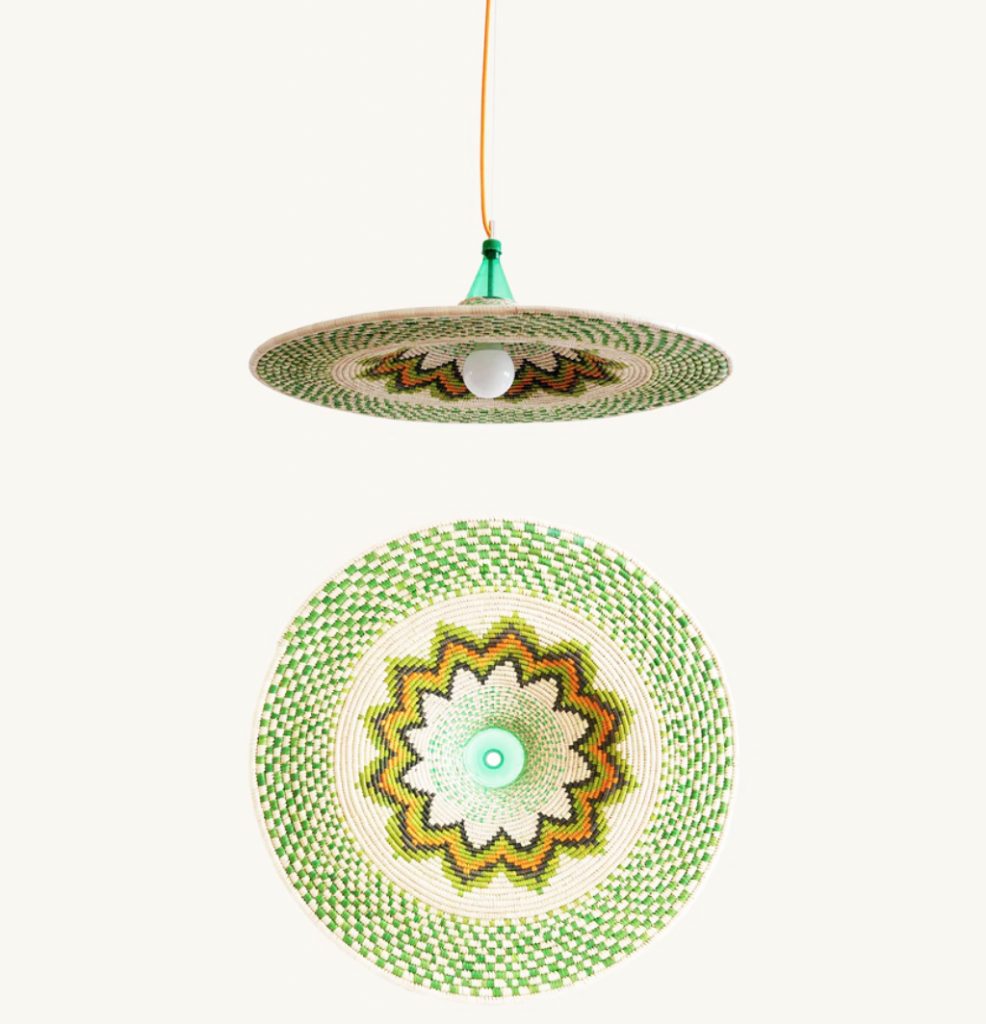 PET Lighting from Spain made from repurposing PET plastic bottles that would otherwise collect in landfills are woven into colorful plastic strips, turning out captivating light fixtures that beautifully illuminate your space.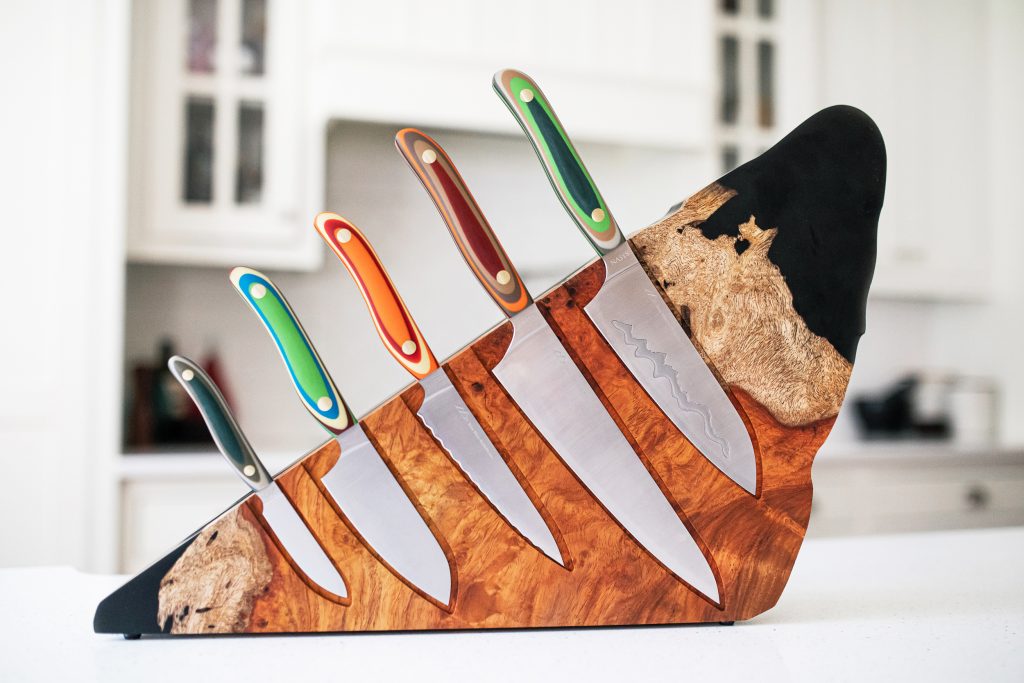 The coveted New West Knives collection is Chef Gina's favorite. Visually striking with ergonomic handles. The knives have been described by Bon Appetit Magazine as "the perfect balance of power and grace." newwestknifeworks.com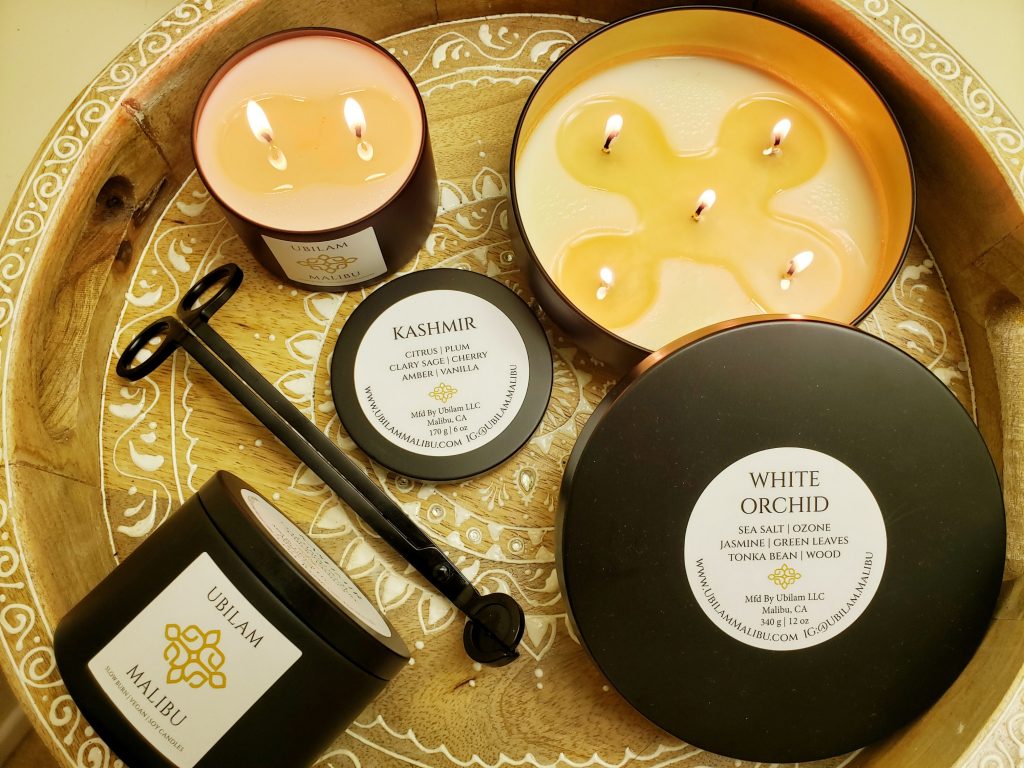 Ambience is everything when you are enjoying the luxurious scents of eco-conscious candles by Ubilam Malibu. Available locally at CODA Studio, John Henry Salon, Madison and J Home. ubilammalibu.com Instagram: @ubilam.malibu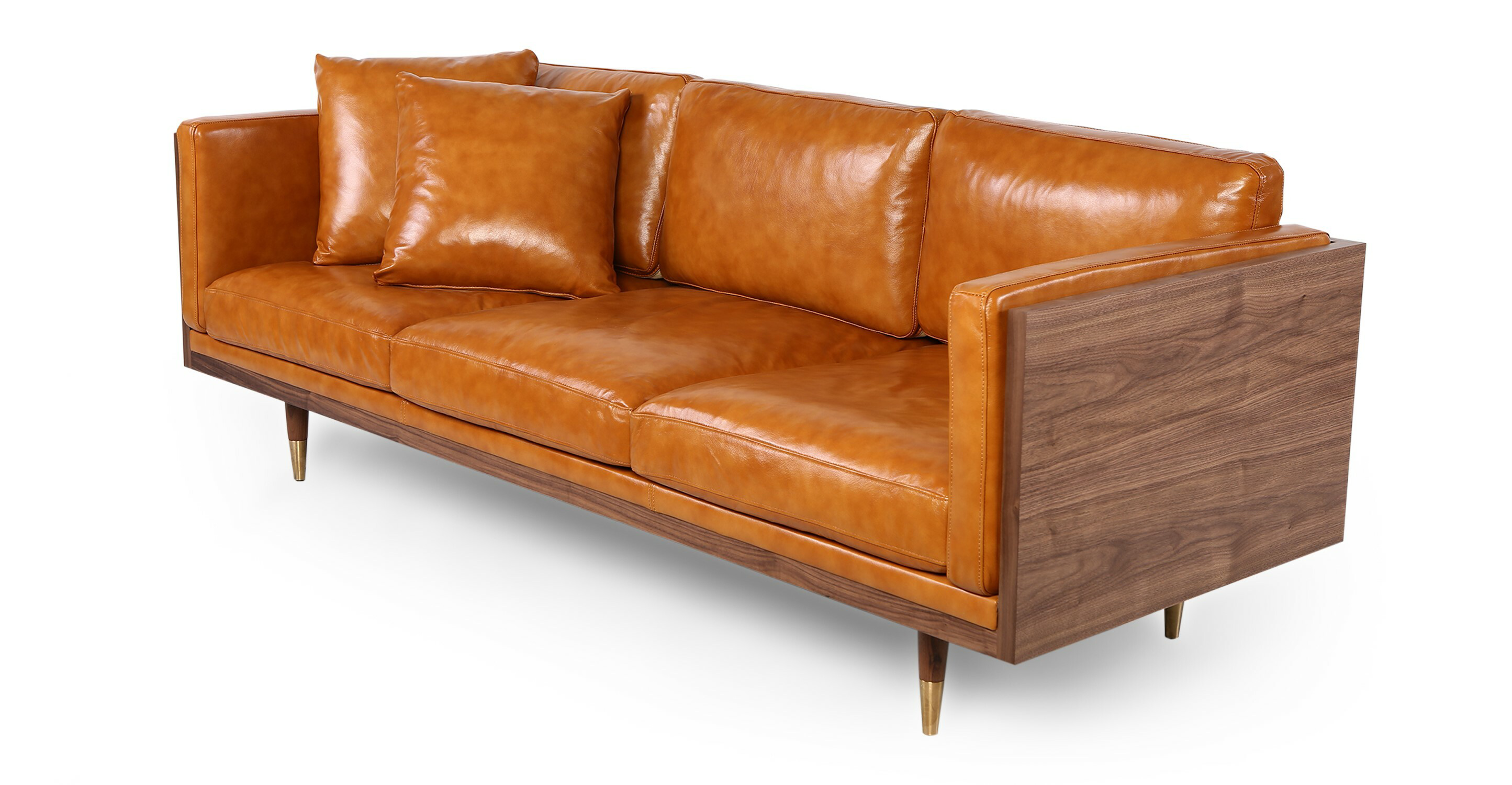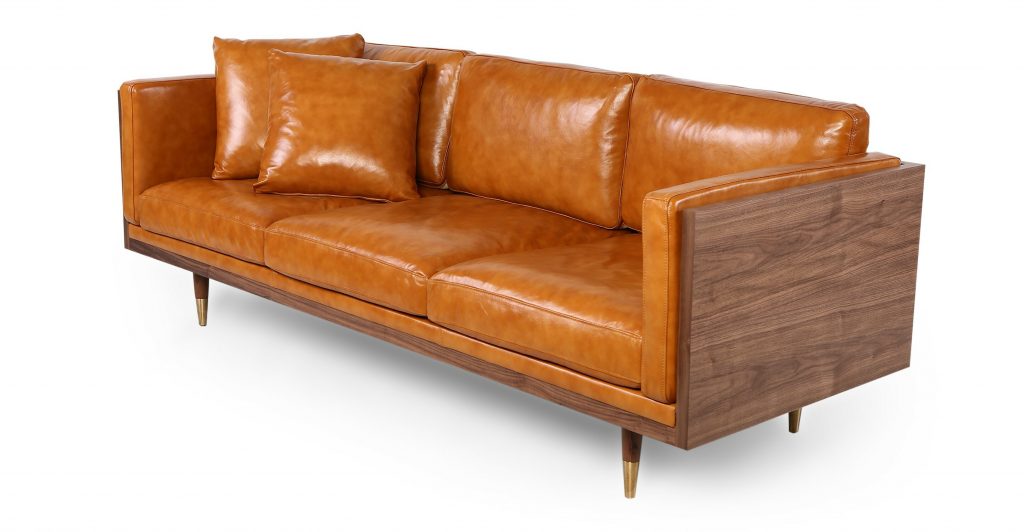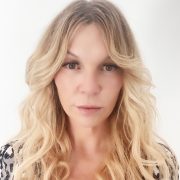 Cece Woods
Editor in Chief Cece Woods considers herself the "accidental activist". Having spent most her childhood on sands of Zuma Beach, Cece left Southern California in her early 20's, but it was only a matter of time before she returned to the idyllic place that held so many wonderful memories from her youth. In 2006, she made the journey back to Malibu permanently, the passion to preserve it was ignited. In 2012, Cece became involved in local environmental and political activism at the urging of former husband Steve Woods, a resident for more than 4o years. Together, they were involved in many high-profile environmental battles including the Malibu Lagoon Restoration Project, Measure R, Measure W, and more. Cece founded influential print and online media publications, 90265 Magazine in 2013 highlighting the authentic Malibu lifestyle, and The Local Malibu, an online news media site with a strategic focus on environmental and political activism. In the summer of 2018, Cece broke multiple global stories including the law enforcement cover-up in the Malibu Creek State Park Shootings, and is considered by major news media as a trusted authority on Malibu.