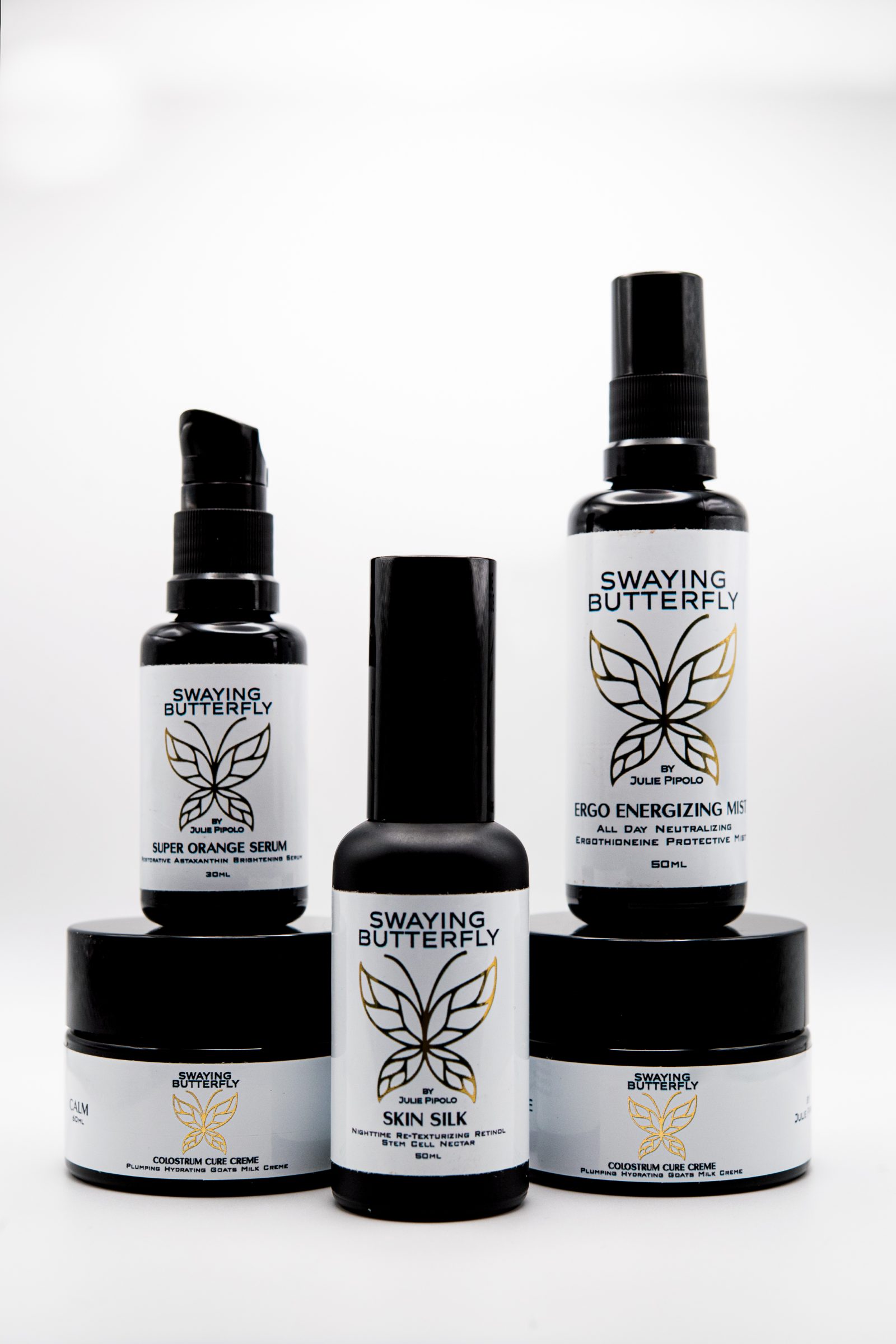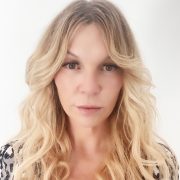 Cece Woods
Editor in Chief Cece Woods considers herself the "accidental activist".…
Nestled in the town of Rye New York is where renowned licensed medical esthetician, Julie Pipolo, owns and operates Skin Weschester, the east coast's med-spa obsession. 
Not your average skin-care guru, Pipolo has built a loyal cult following by alway being on the cutting edge of age management. 
Over the years, Pipolo realized there was a void in the skincare industry and knowing each client has such unique and specific needs when it comes to their skin, Pipolo fonded Swaying Butterfly, a powerful and potent collection of products to individually target skincare problems.
Without question, Swaying Butterfly is next generation of skincare containing some of the most powerful and effective ingredients available in the market today. Working with the top formulators in the industry, Swaying Butterfly's products effectively harness the power of amino acids to protect, nourish, and transform the skin. 
Another super star ingredient included in the line is Ergothioneine which detoxifies and defends skin against daily aggressors. 
Micro Algae Astaxanthin, the super power behind the line's Super Serum, is one of the most potent ingredients containing an extremely high antioxidant content to create a youthful glow.
T.O. What inspired you to start the Swaying Butterfly skin care line?
J.P.: I've worked with and tested a lot of lotions and potions in my 35+ year career, yet I felt there was still a void in the market for products that addressed specific concerns of my clientele housed under one brand. With Swaying Butterfly, I wanted to create efficacious formulas without harsh chemicals for specific needs – calming inflammation due to rosacea or acne, protecting the skin and age management, and hydrating to plump the skin with a healthy glow. Overall, I was inspired to create a product line rooted in consciousness with a powerhouse of effective ingredients found in nature.
T.O. Swaying Butterfly is such an original name. Where did it originate from?
J.P.: Butterflies, to me, are messengers of joy and positivity. In my work, I love being a messenger to others about proper skin care, and empowering my clients with a confidence boost when their skin is glowing. These products are made with love, and I hope they do the same. And certainly an addition in memory of my parents Theresa and George Pingitore.
T.O. Tell us a little about the process of creating your products and why.
Each product was created over the years of treating skin conditions on my clients and listening to their needs. Each ingredient was thoughtfully and strategically sourced globally and selected personally by me to create the most comprehensive skin care available for all skin types.
T.O. We know you are always ahead in the skin-care game, are you planning on adding more products to the line?
J.P. We will add to the Swaying Butterfly collection as we continue to research and source smart ingredients that truly make a difference in your skin journey.
T.O. What in your opinion makes Swaying Butterfly unique to other product lines?
J.P. It's rare for our combination of ingredients to be found under one roof. Our mission is to "power up your skin" with the basic building blocks – amino acids, collagen, and supercharged antioxidants – for a strong and radiant foundation. 
See Also
Our mission is to "power up your skin" with the basic building blocks – amino acids, collagen, and supercharged antioxidants – for a strong and radiant foundation.
The four core Swaying Butterfly products are:
•ERGO Energizing Skin Mist – Ergothioneine detoxifies and defends skin against daily aggressors
•Super Serum – Micro Algae Astaxanthin is an antioxidant 6,000 times more effective than Vitamin C, reducing cell damage and inflammation
•Skin Silk – Retinol + Tocopherol promote healthy cell turnover
•Colostrum Cure Creme – Goat's Milk Colostrum contains naturally occurring EGF (epidermal growth factors) to aid skin cell repair and slow the aging process
Prices range $55-$120. 
Follow on Instagram: @swayingbutterfly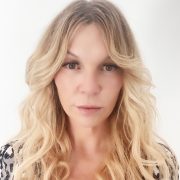 Cece Woods
Editor in Chief Cece Woods considers herself the "accidental activist". Having spent most her childhood on sands of Zuma Beach, Cece left Southern California in her early 20's, but it was only a matter of time before she returned to the idyllic place that held so many wonderful memories from her youth. In 2006, she made the journey back to Malibu permanently, the passion to preserve it was ignited. In 2012, Cece became involved in local environmental and political activism at the urging of former husband Steve Woods, a resident for more than 4o years. Together, they were involved in many high-profile environmental battles including the Malibu Lagoon Restoration Project, Measure R, Measure W, and more. Cece founded influential print and online media publications, 90265 Magazine in 2013 highlighting the authentic Malibu lifestyle, and The Local Malibu, an online news media site with a strategic focus on environmental and political activism. In the summer of 2018, Cece broke multiple global stories including the law enforcement cover-up in the Malibu Creek State Park Shootings, and is considered by major news media as a trusted authority on Malibu.