Editor's Letter: Feeling Like Fall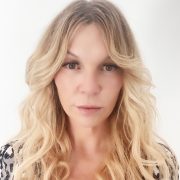 Cece Woods
Editor in Chief Cece Woods considers herself the "accidental activist".…
As summer fades, the feeling of fall brings us to a more introspective place and where we are headed with the pandemic as the Delta Variant cases continue to rise exponentially. Which is a good reason to keep the eye on a wellness-focused lifestyle. 
On this first day of September, we reveal our new weekly version of 90265 Magazine. Each week, we release new stories of Malibu's most inspirational people places and things. 
This first issue feature story is by Malibu local, British actress Patsy Palmer, who interviews spiritual superstar 
Kelly Gores, the witer, director and producer of the documentary film HEAL for her first installment as wellness and lifestyle editor for 90265 Magazine.
Malibuites don't like to leave their bubble, but when they do, it better be worth it. One such trip to town most definitely includes a visit to VIVANT AESTHETICS for progressive, customized age-defying treatments by skin guru LUCY BOYADZHIAN.
Celebrity Hair stylist Stephanie Tiare Lewis, who tames the tresses of many Malibu locals, created HONEYDOHAIR line (my personal obsession) literally from the confines of her southern California kitchen. We can't say enough good things about the plant-powered formulas which are super nourishing leaving your with a healthy, high vibe shine.
Longtime Malibu local TARA OWENS, 90265 Magazine's Beauty and Lifestyle editor since our launch in 2013, just released her new podcast STRANGER FLAVOURS, where each episode she interviews unique individuals (to put it mildly), whose stories have a unique twist. In her first episode ASTRO MAMA, Tara interviews astrologer Helen Kaye Watts who originally reached out to me on Instagram after reading an article about my investigative reporting in GQ Magazine. Helen offered her services to assist me with my work on the Malibu Creek State Park Shootings case and once I realized her amazing in-depth knowledge about planetary energy, I had to introduce her to my spiritual sister and the rest you can hear on the Stranger Flavours podcast!
See you next week with a brand new issue and our cover feature on former rock star wife and now superstar author, Samantha Bennington.
See Also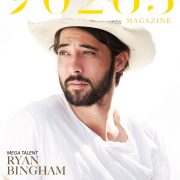 Stay healthy!
Editor in Chief, Cece Woods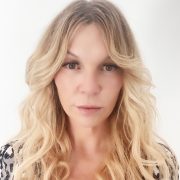 Cece Woods
Editor in Chief Cece Woods considers herself the "accidental activist". Having spent most her childhood on sands of Zuma Beach, Cece left Southern California in her early 20's, but it was only a matter of time before she returned to the idyllic place that held so many wonderful memories from her youth. In 2006, she made the journey back to Malibu permanently, the passion to preserve it was ignited. In 2012, Cece became involved in local environmental and political activism at the urging of former husband Steve Woods, a resident for more than 4o years. Together, they were involved in many high-profile environmental battles including the Malibu Lagoon Restoration Project, Measure R, Measure W, and more. Cece founded influential print and online media publications, 90265 Magazine in 2013 highlighting the authentic Malibu lifestyle, and The Local Malibu, an online news media site with a strategic focus on environmental and political activism. In the summer of 2018, Cece broke multiple global stories including the law enforcement cover-up in the Malibu Creek State Park Shootings, and is considered by major news media as a trusted authority on Malibu.