The Evolution of La Salsa Man and the Men Behind the Creation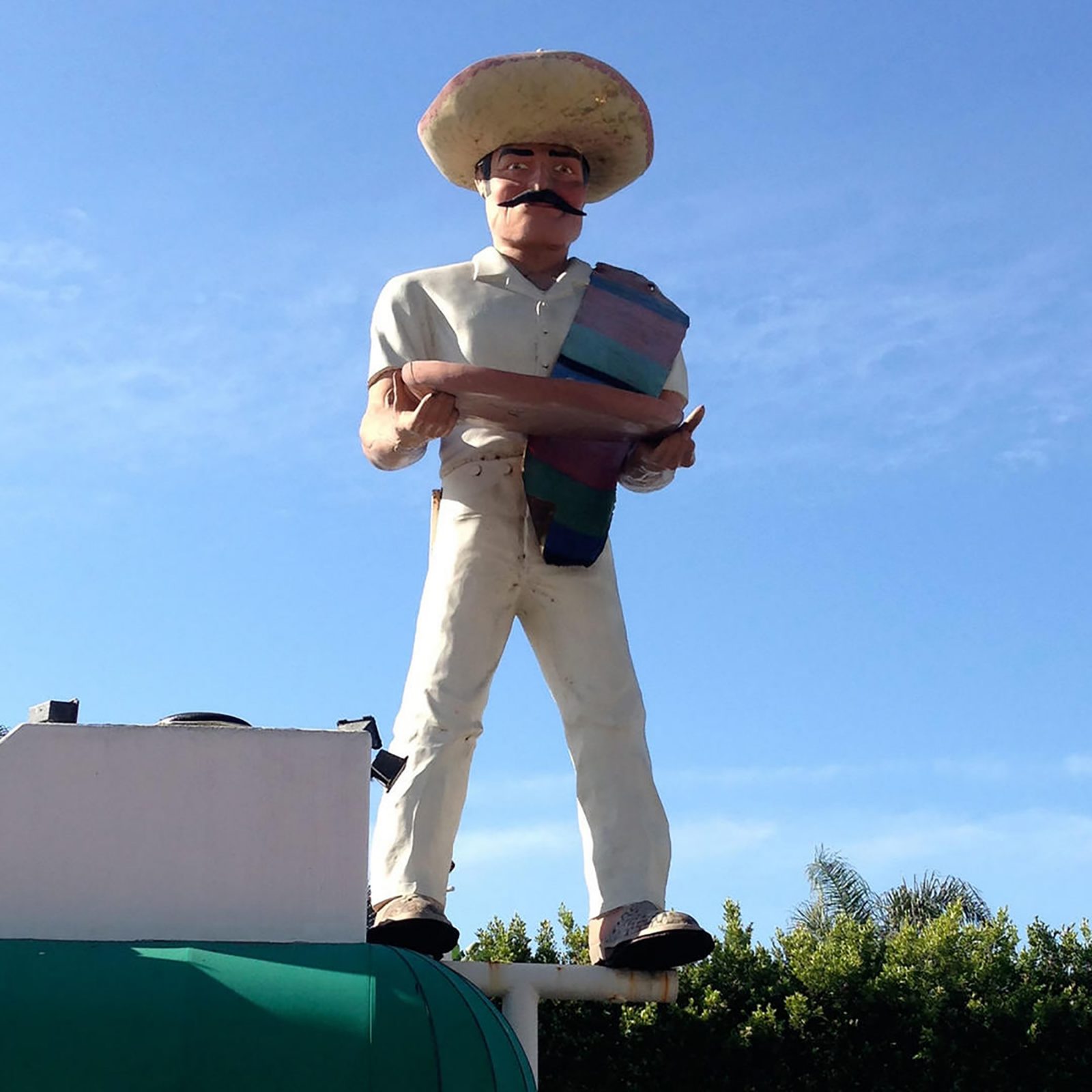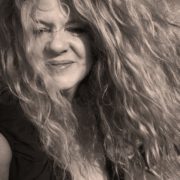 Tammy Arlidge
Tammy Arlidge, 90265 Magazine's Executive Editor, is a talented writer…
A Piece of Americana that Remains in Malibu.  By Tammy Arlidge
We drive by the 21' tall mustached Mexican man daily, many of us numerous times per day. His hands are outstretched towards PCH, carrying a tray of, well, something muy delicioso; serape draped over one shoulder and his sombrero shading his face from the ever-present Malibu sun. "El Salsero", or La Salsa Man, as he is affectionately known, is the remaining mascot of the now vacant 300 square foot La Salsa restaurant situated between the ocean and PCH, a couple blocks south of Malibu Pier. He still offers his gratitude to passersby representing a peek at Malibu's not-so-distant past.
But La Salsa Man used to be someone else entirely. In the 1960's, Malibu surf culture exploded along with the Beach Boys obsession, Gidget, and long boards strapped to woodie station wagons. One of the local hangouts was Fosters Freeze, where you could grab a malt and a burger after a day at Surfrider Beach.  Known then as 'Muffler Man', he was suited in white pants, white shirt, white cap – in classic soda jerk style – and clutching a colossal burger. In 1988, La Salsa took over, and burgers and fries switched to Baja Mexican and a new hombre was revealed.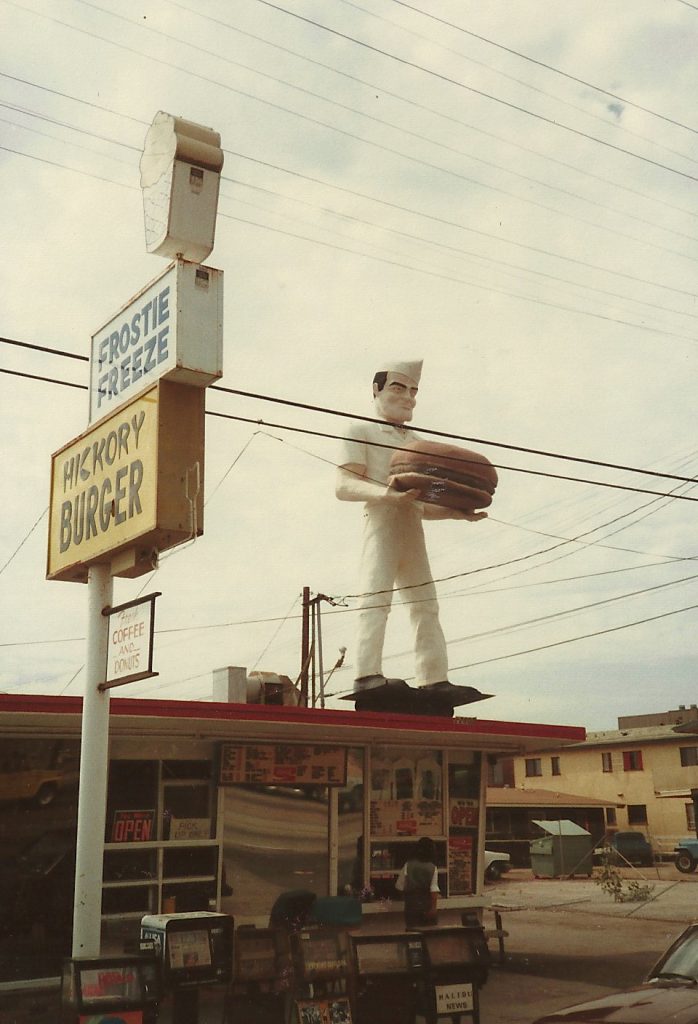 The ingenious makeover was orchestrated by Texas artist Bob "Daddy-O" Wade. Perhaps best known for his whimsical oversized Texas symbols and art, "Daddy-O" (1943-2019) was commissioned to perform the transformation. The top of the burger became his sombrero; the bottom bun is the tray.  He shellacked a real serape that covers his left shoulder, and completed the authentic look with a black moustache and actual tire rubber for his sandals.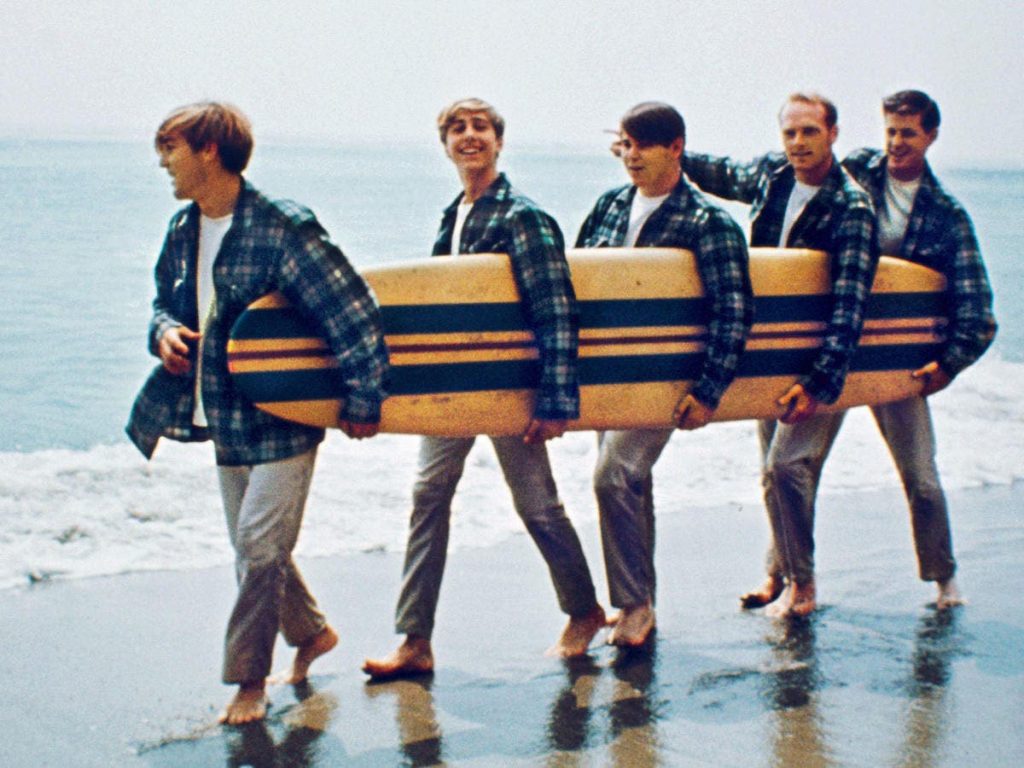 Fun fact: The Fosters Freeze in Hawthorne, California is known to be where Beach Boys band member Dennis Wilson saw the girl in the Thunderbird he sang about in their song titled "Fun, Fun, Fun".
Where did the "Muffler Men" come from?
Boat Builder and owner of International Fiberglass in Venice, California, Steve Dashew, created most Muffler Men beginning in 1963.  These gigantic icons were built as huge (literally) advertising attractions to various businesses. Some of the original ones carried full-sized car mufflers for the auto and roadside businesses and the term "Muffler Man" stuck, though Dashew preferred the term "Giant Men".  Since the original mould already existed when Dashew bought the business, it was easy to begin replicating and mass-producing these iconic giants.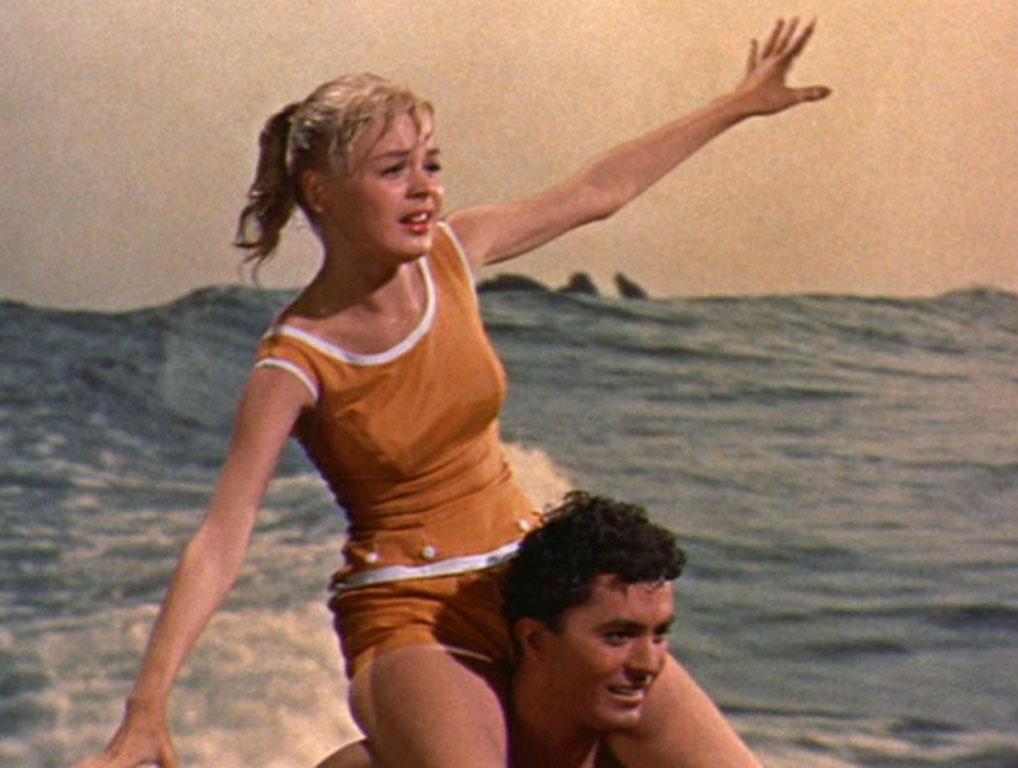 In the 1960's, Malibu surf culture exploded along with the Beach Boys obsession, Gidget, and long boards strapped to woodie station wagons.
What do they have in common?
Most Muffler Men have the same stance – arms outstretched, elbows bent, and poised to hold something, whether it be an axe (the first Muffler Man was actually Paul Bunyon holding an axe at the Paul Bunyon Café in Flagstaff Arizona), muffler, burgers, tires, or carpet, even an enormous candy cane!  The cost ranged from $1,000 – $3,000 each designed to attract patrons along the more quiet two-lane roads throughout the country. 
Dashew churned out thousands of these statues – ranging (but not limited to) dinosaurs, lumberjacks, chickens, even 'Nitro Girl' – throughout the 1960s and 1970s.
When the cost to ship these lightweight, yet oversized statues became too great, the production slowed and eventually International Fiberglass was sold in 1976. Carrying a once huge presence as a representative of Americana, there are less than 180 remaining Muffler Men dotting the country.
So next time you pass by La Salsa Man, wave and yell "Hola!" and give him that gratitude he well deserves after all these years.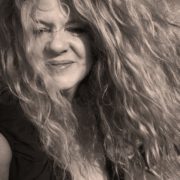 Tammy Arlidge
Tammy Arlidge, 90265 Magazine's Executive Editor, is a talented writer who's been digging her toes in Malibu for over twenty-five years. Hailing from the Deep South, Tammy made the pilgrimage west by way of the entertainment industry, working on the box office hit "Forrest Gump". Tammy is a passionate storyteller (with a sweet southern twang) not to mention a sucker for romance and a good Cabernet, Tammy is also the author the renowned blog UnWinedinMalibu. By day, Tammy is a real estate agent for Pinnacle Estate Properties and takes pride in presenting the most beautiful properties Malibu has on the market. When she isn't writing and raising her teen daughters (more than a full-time job), she's playing a mediocre game of tennis or hiking in the beautiful hills above Malibu.