Chester Bennington Lives: New Music from the Linkin Park Front Man to Be Released in Spring 2020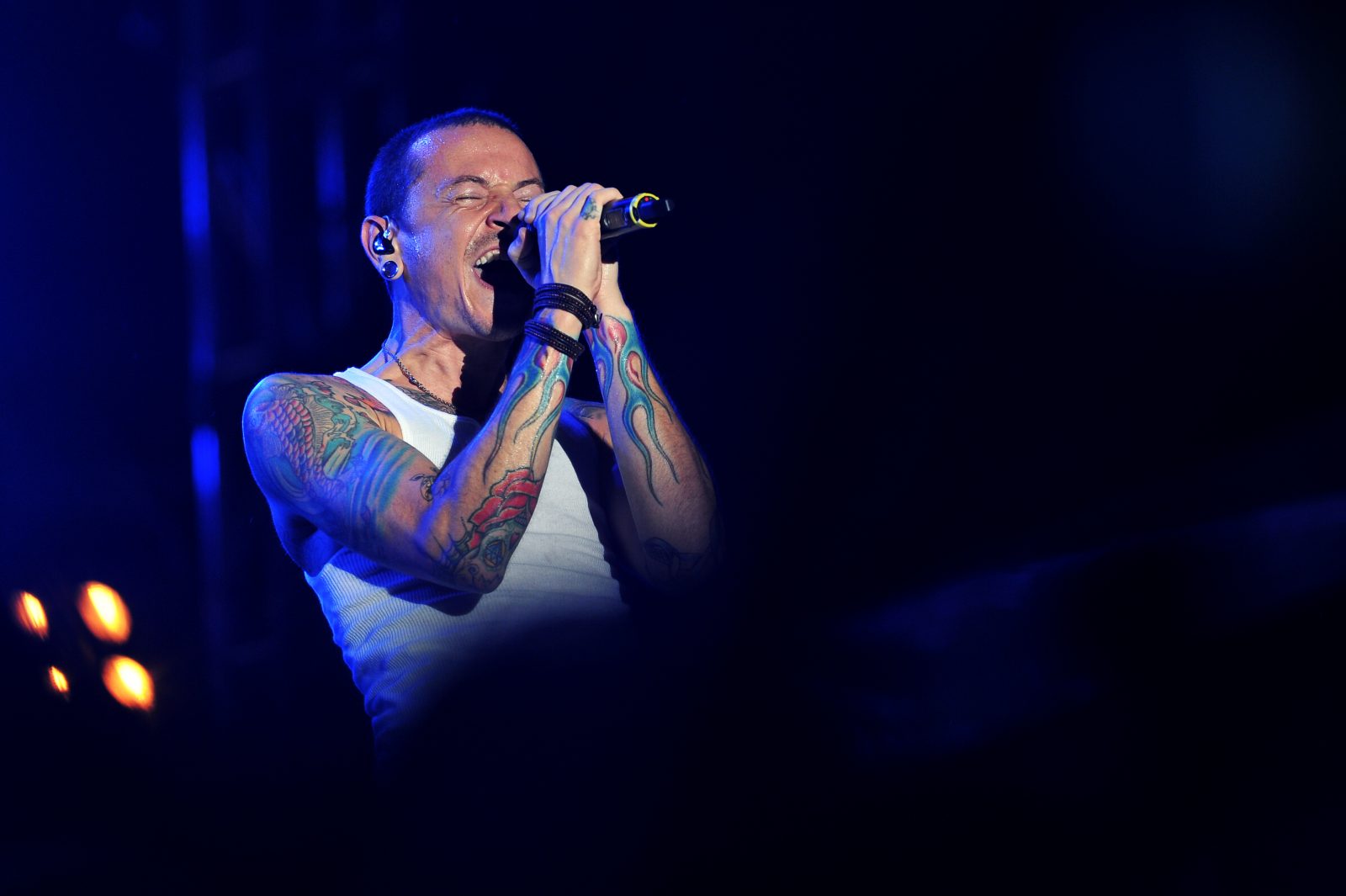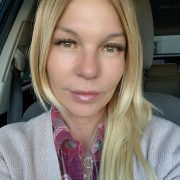 Cece Woods
Editor in Chief Cece Woods considers herself the "accidental activist".…
Linkin Park fans re-joice! You have one more reason to celebrate on this first day of 2020. New music from Linkin Park front man Chester Bennington, and his original band Grey Daze releases this spring.
January 1st, 2020, Malibu local Samantha Bennington,  Chester Bennington's first wife, and their son Draven, made announcements of support for the Spring 2020 release of the first Grey Daze album since 1997, featuring Chester on vocals.
Bennington reunited with his original band members, Cristin Davis (guitar), Mace Beyers (bass) and Sean Dowdell (drums/backing vocals)  and was back in the studio with them in early 2017.  Grey Daze originally formed in 1993 and released two albums – Wake Me in 1994 and No Sun Today in 1997 – before Bennington left in 1998 and joined Linkin Park shortly thereafter (1999).
The new recordings are being released by Loma Vista Recordings, who's parent company is Concord Music. Tom Whalley, the CEO at Concord Music was also the former CEO and Chairman at Warner Bros. while Linkin Park was under contract with them. Whalley left Warner Bros. in 2012 to start Concord Music.
Samantha Bennington's statement reminisced about her early days with Chester while he was performing with the post-grunge band Grey Daze "I first met Chester Bennington on January 28th, 1996 at Club Rio in Tempe Arizona, where his band Grey Daze was performing. A few months later, on Halloween, 1996, we were married. Chester continued to work with Grey Daze until 1999, when he began searching for a new project to launch his career into stardom." Samantha said in her statement released on her social media accounts.
Chester and Samantha's son Draven, talked about how thrilled his father was when he announced at Draven's birthday party in April 2017, that he was returning to his original band "Growing up my dad and mom both always played his music, and my dad told me he was back in the studio with his old band mates early 2017. This made my dad extremely happy, as well as my mom, because she has always loved Grey Daze music." Draven said on his Instagram account.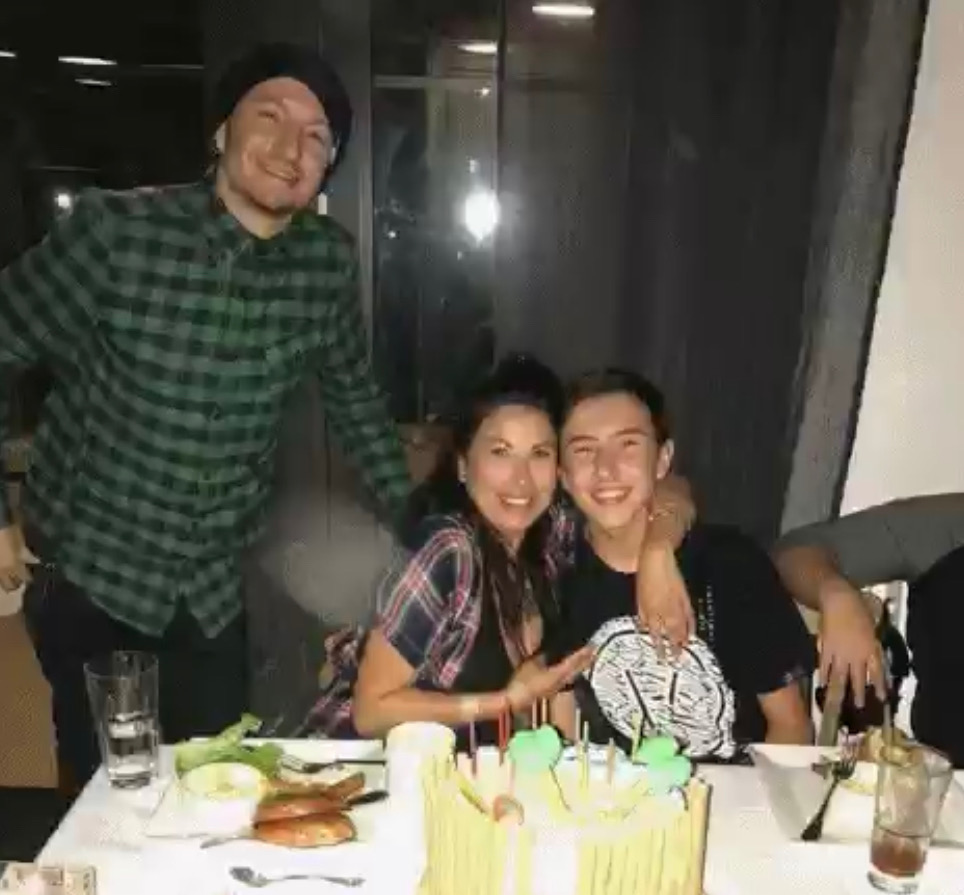 In February 2017, Grey Daze band members, including Bennington, began re-recording parts of their back catalogue. Inside sources say Bennington was preparing to leave Linkin Park, who's  contract with Warner Bros. was up in 2017, giving Chester the freedom go back to his roots, with Grey Daze.
However, after Chester's tragic and untimely death on July 20th, 2017, the Grey Daze project was shelved so family and friends could go through the grieving process.
The project gained new life in 2018 with the blessings of Bennington's family members, and the recordings were completed late 2019. Contributors on the album slated for Spring 2020 release also include: Korn guitarists Brian "Head" Welch and James "Munky" Shaffer, as well as Bush's Chris Traynor and P.O.D.'s Marcos Curiel.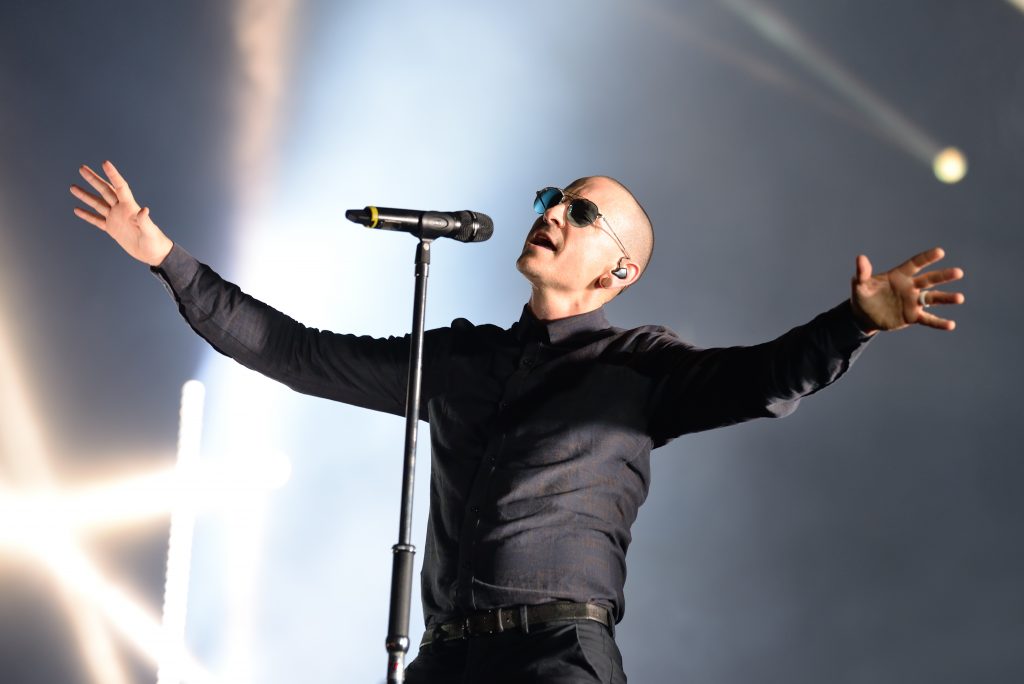 "It's hard for me to remember a time when Chester didn't tell me he was going to be a rock star." said Chester Bennington's mother, Susan Eubanks in a statement recently. And it's hard for fans not to think of Bennington as anything other than the rock star he truly was, and still is. The impending release of the new Grey Daze album in this new decade and also breathes new life into Bennington's music career.
These are exciting times for Bennington's family, and his music legacy.
Rock on, Chester. Rock on.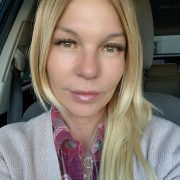 Cece Woods
Editor in Chief Cece Woods considers herself the "accidental activist". Having spent most her childhood on sands of Zuma Beach, Cece left Southern California in her early 20's, but it was only a matter of time before she returned to the idyllic place that held so many wonderful memories from her youth. In 2006, she made the journey back to Malibu permanently, the passion to preserve it was ignited. In 2012, Cece became involved in local environmental and political activism at the urging of former husband Steve Woods, a resident for more than 4o years. Together, they were involved in many high-profile environmental battles including the Malibu Lagoon Restoration Project, Measure R, Measure W, and more. Cece founded influential print and online media publications, 90265 Magazine in 2013 highlighting the authentic Malibu lifestyle, and The Local Malibu, an online news media site with a strategic focus on environmental and political activism. In the summer of 2018, Cece broke multiple global stories including the law enforcement cover-up in the Malibu Creek State Park Shootings, and is considered by major news media as a trusted authority on Malibu.