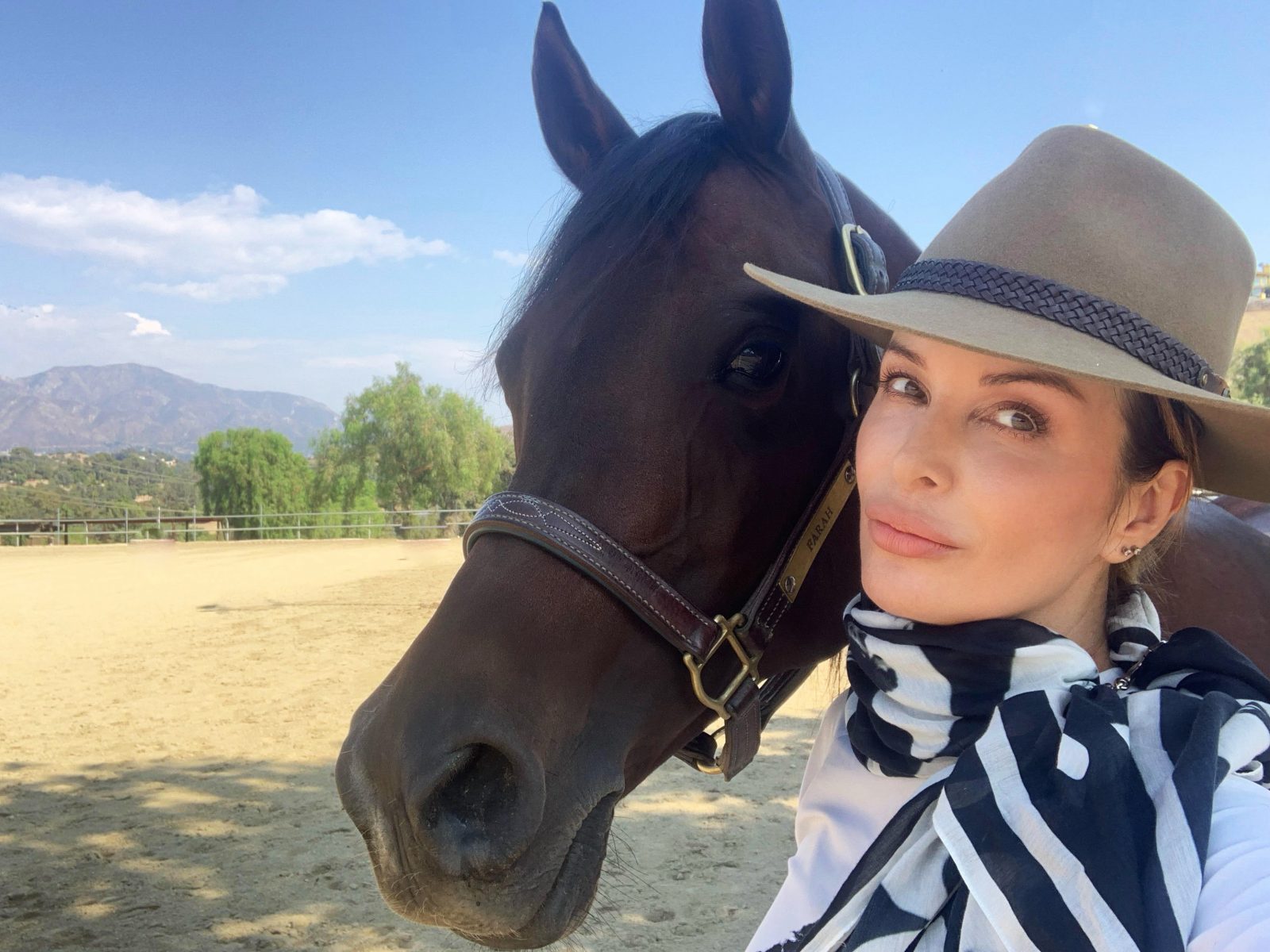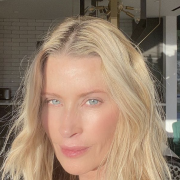 Tara Owens
Tara Owens, Beauty Editor and Brand Consultant, began her modeling…
British model Catalina Guirado shares with us some of her inspirations for starting Cabello designs, a fashion forward  custom equsetrian clothing line, made from uv protective fabric. After leaving Ojai to move back to La, Catalina has been working on an exhibition of her late fatherís work acclaimed Spanish artist Juan Antonio Guirado at The Tracey Park Gallery in Malibu. The exhibition will run until November 10th.
T.O.: What inspired you to start Cabello designs?
C.G.: I came up with the idea for Caballo Design last fall when my friends horse had a freak accident and had to be put down. I made her a face mask gaiter with her horse as the design but as I studied textile design and art in the UK  I created a very fashion colorful design inspired by Hermes scarves! She loved it and lots of people asked me to make them some as well. The concept has developed over the year into fashion equestrian sport style riding tops and accessories. I use a special UV protective moisture wicking fabric for the riding tops and being British I wanted to focus on creating street style road and trail safe tops in bright colors as I was fed up of nearly getting run over when crossing the road where we ride in Shadow Hills. The idea is you can ride and then go to lunch or for a drink as the tops look great, keep you feeling fresh, and they dry in minute if you wash your horse down. My quarter horse Gracie was put to sleep at 24 years old in March and the designs are all created from photos of her and my other horse SW Bill Jean ( AKA Farah) who is a show Arabian. I am adding a custom luxury art and silk scarf service where I will personally design a silk scarf using customers horses. They just need to upload the photo to the site, and I turn their horse into a design like the template. It's a way to remember your horse forever and a really special gift.
T.O.: You are based in Ojai, what are your favorite places there? 
C.G.: We actually moved back to LA before COVID which was a big mistake as everyone in LA moved to Ojai and now it's gotten hugely expensive there. We still spend a lot of time there though and I love seeing friends for dinner at Nocciola, wine tasting at Ojai valley BreweryandTopa Topa Brewery and also olive oil tasting at the Ojai Olive Oil Company that has award winning olive oil. This also reminds me of Jaén in Andalucía as its the olive oil capital of the world, so I grew up around olives and trust me Ojai produces the best olive oil I've tasted outside of Andalucía. I think it's to do with Ojai magic and the bees there are really special – Truth! Ojai has just started art studio walks as there are so many incredibly talented artists living there. It's such an artistic community with fantastic internationally acclaimed musicians and lots of I've music that I really recommend people venture into town and make the most of enjoying all there is to offer, not just staying at the Ojai Valley Inn Spa (though it is hard to drag yourself away as it's so tranquil there and yes – the Spa is fabulous!). 
T.O.: Tell us about the exhibition you curated at the Tracey Park Gallery in Malibu?
C.G: I'm thrilled to be collaborating with Tracy in this exhibition of my late father Juan Antonio Guirado's art. It is the first time the Guirado Estate is releasing paintings on the market with a gallery. During COVID the art world was hugely affected and as a result has changed dramatically. I was about to open a Guirado Art Foundation in Andalucía Spain with the Mayor of the province of Jaén where my family are from, as Guirado is known as the Maestro artist of the region with works in major international collection including the Reina Sofia Museum in Madrid, but of course that has been put on hold.

"I feel that Malibu, like Ojai, attracts a certain type of person that is very receptive to Guiradoís art of seeing through the third eye."
 
I wanted to find a gallery here in the Los Angeles area who understood the visionary paintings by Guirado and appreciated the stylistic technique he invented of diluting oil paint and manipulating it on photographic paper to create kaleidoscopic visions of nature and spirituality. I've always been very connected to Malibu as it reminds me of Andalucía so it's like bringing the art home by working with Tracy. The works in the gallery all reflect Guirado's concern for the environment and man's search for spirituality which were running themes of Guirado's art across the decades from the 1970s way before it was a current concern. The exhibition has works from the 70s -00s and each painting comes with a unique twin animated NFT that I created with new British NFT platform Prove Anything.  There are also 50 one-minute NFT's available to buy for only $250 that come minted and certified that you can put on your TV or computer screen as a saver and just zen out to it! It's the first time that Tracy has introduced NFT's, and I am going to be working with her on this with other artists as well. I'm excited to be working in the gallery now as there are so many incredible artists and I feel that Malibu, like Ojai, attracts a certain type of person that is very receptive to Guirado's art of seeing through the third eye. 
T.O.: How did your previous life as a model guide you to where you are today?
C.G.: I have a huge love of fashion, design and photography and obviously learnt so much from being a fashion model. I actually wanted to be a designer or a fashion editor when I was young and got sent into VOGUE when I was 14 by my god mother for work experience as she knew the beauty editor. Next thing I know the booking editor Joe Matthews was on the phone to Models One and that was how I ended up modeling. I got to travel the world and meet some great people and let's face it we had a fabulous life back in the 90s!  I think I've come full circle and am finally back doing what I love and am good at, working in art and design.  I also model half the outfits for Caballo Design as I started during COVID, so it made sense to isolate with my horse LOL and as Farah is a show horse, she works the camera like a pro. We've become a dab hand with the selfie stick and remote button but I would like to finally be able to get some other models so I can do the creative directing and style the shoots. It's quite hard when you are doing it all especially when your horse decides to wonder off when you're fiddling with your phone!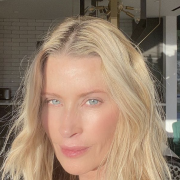 Tara Owens
Tara Owens, Beauty Editor and Brand Consultant, began her modeling career at 15 years old and shortly after began a love affair with the beauty industry.