UPDATE: 1/2019: The Native Hotel was damaged in the Woolsey Fire and remains closed until further notice.
Formerly the iconic Malibu Riviera Motel, refuge for the likes of James Dean and Marilyn Monroe. has taken a new lease on life, resurrected as the new uber campy kid in town, The Native Hotel.
Located on PCH at Point Dume, the mid century motel, in existence since 1949, was in hybernation, falling into disrepair over the last few decades so its founders, a family of longtime Malibu locals, sold the property to Shaun Gilbert of SKG Investments as well as the the owners of Folklor, the Los Angeles design firm charged with the aesthetic of hotspots as diverse as Venice Beach's Gjelina and Koreatown's The Line Hotel.
The lobby is a mix of Malibu meets East Coast with Brooklyn retailer Jill Lindsey's west coast outpost of her eponymous Fort Greene lifestyle boutique. Grown Alchemist lotions and Public Market T-shirts with Lindsey's influence clearly enveloping the property.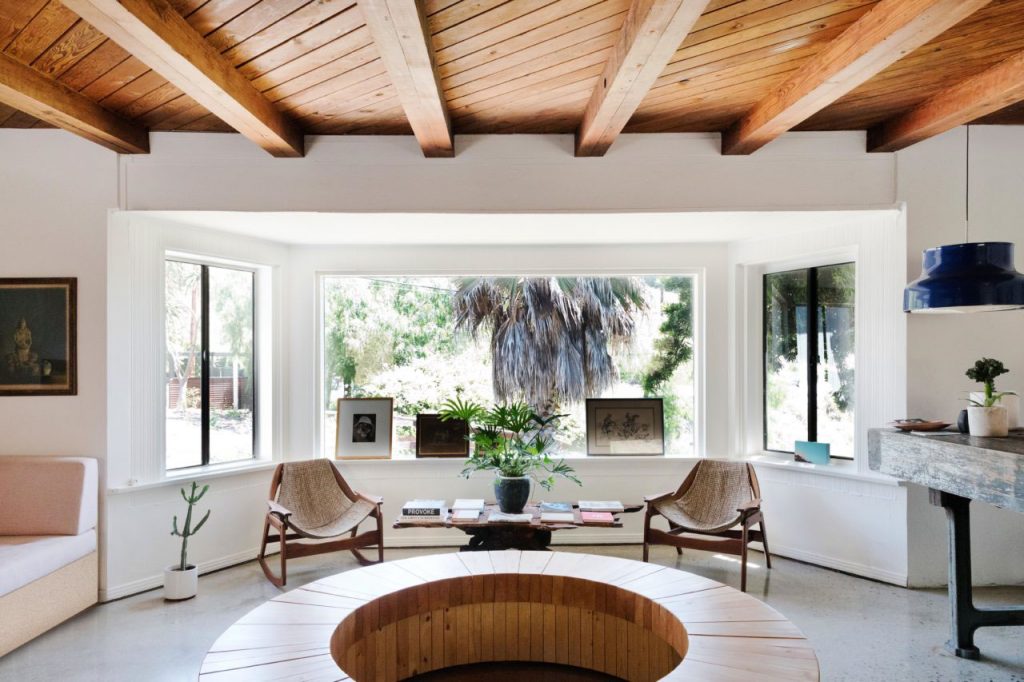 Walk past lucky Room 13, also the spot where Bob Dylan penned the lyrics to "Blood on the Tracks," is a former rustic shed that houses the spa where yoga classes and beauty treatments are available for guests.
Before Native took over the space, the shed was home to a library of negatives belonging to the hotel's late founder, Wayne Wilcox, a celebrated local photographer, whose work is now displayed on signage, walls and matchbooks for lighting incense.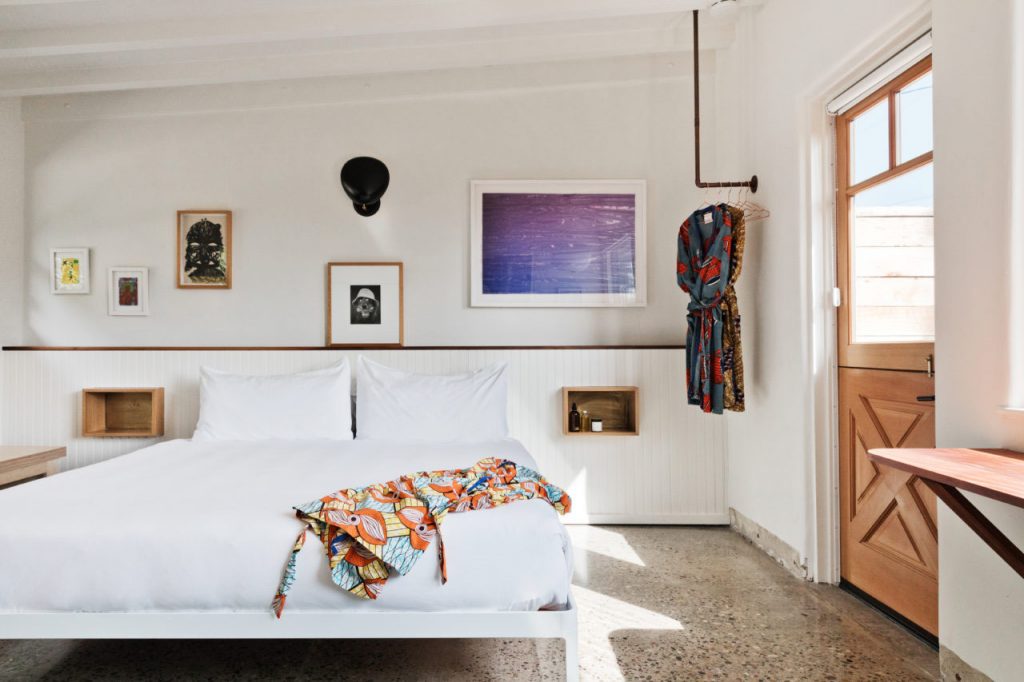 Overnight guests will find incense ingeniously stowed away in the key ring to their room,  relax in custom-made robes cut from vintage kente cloth. A hammock for lazy afternoon naps awaits in the privacy of their bungalow's high-walled, pebbled backyards.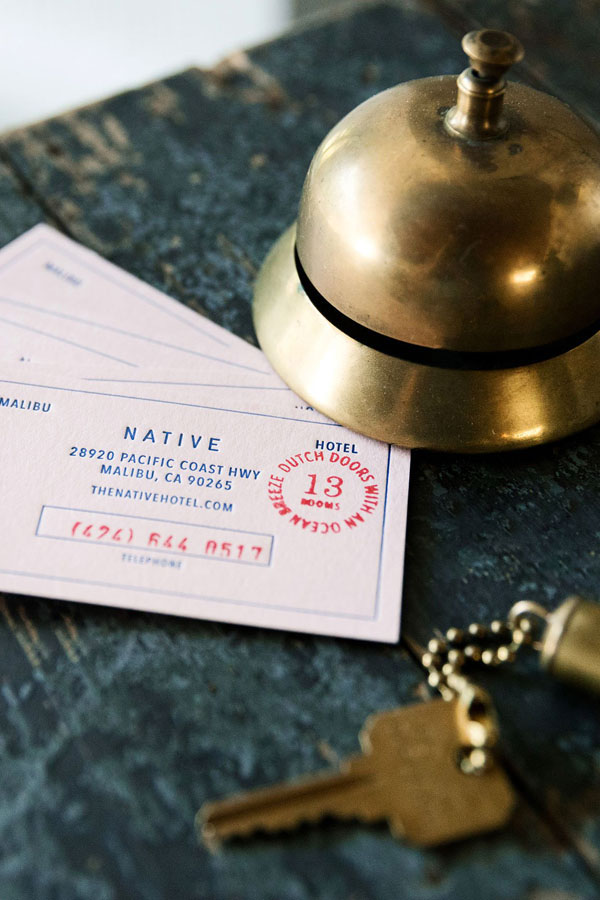 The hotel has it's original bone structure, with the Dutch double doors, concrete floors exposing the foundation definitely displaying – and preserving the mid-century modern meets Malibu vibe.
Cece Woods
Cece Woods considers herself the "accidental activist". Having spent most her childhood on sands of Zuma Beach, Cece left Southern California in her early 20's but it was only a matter of time before she returned to the idyllic place that held so many wonderful memories from her youth. In 2006, she made the journey back to Malibu permanently, the passion to preserve it was ignited. In 2012, Cece became involved in local environmental and political activism at the urging of former husband Steve Woods, a resident for more than 4o years. Together, they were involved in many high-profile environmental battles including the Malibu Lagoon Restoration Project, Measure R, Measure W, and more. Cece founded influential print and online media publications, The Local Malibu and 90265 Magazine in 2013 highlighting the authentic Malibu lifestyle with a strategic focus on environmental and political activism. In the summer of 2018, Cece broke multiple global stories including the Malibu Creek State Park Shootings, and is considered by major news media as a trusted authority on Malibu.