Fruit rolls are not just for kids…this recipe takes summer entertaining to a whole new level. When you're planning your next soiree, whip up these tasty treats for a knock em dead dessert that's healthy, vegan and gluten free!
By Malibu chef Muriel Angot of "Eating Well with Muriel".
For 12 Summer rolls
12 rice papers (spring rolls skin) We show a lot of fruits but here are some example:
1 Dragon fruit
2 strawberries
1 kiwi
1 mango
1tbsp sesame seeds
A few mint leaves
A few edible flowers to decorate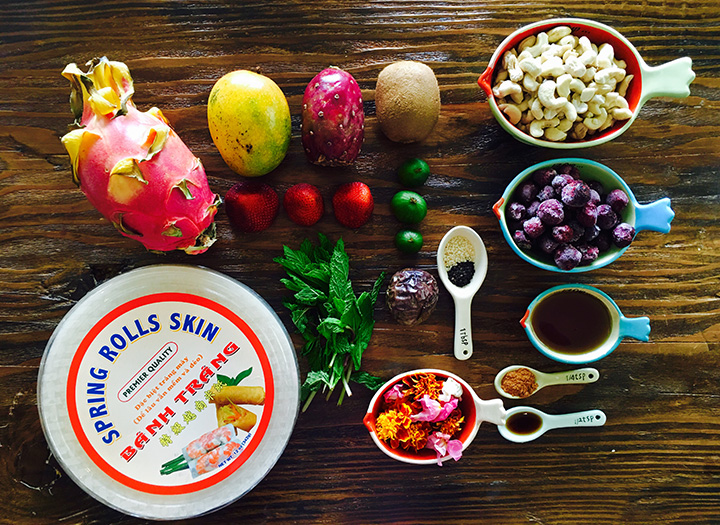 Cashew Paste: in the blender:
2 cups of cashews soaked minimum if 2 hours up to overnight. (Remove the water)
1 cup of frozen cherries or berries of your choice
1/4 cup agave
1 tsp cinnamon
1tsp vanilla extract
Add a few tbsp of water if needed.
Paste should be smooth but not liquid!!! Mix on high speed for a few minutes until smooth. Refrigerate until the fruits are all cut.
1. Shop the fruits in small slices.
2. Place some hot water in a plate. Soak your rice paper one at the time in the water and place in a soaked paper towel. Sprinkle a few sesame seeds.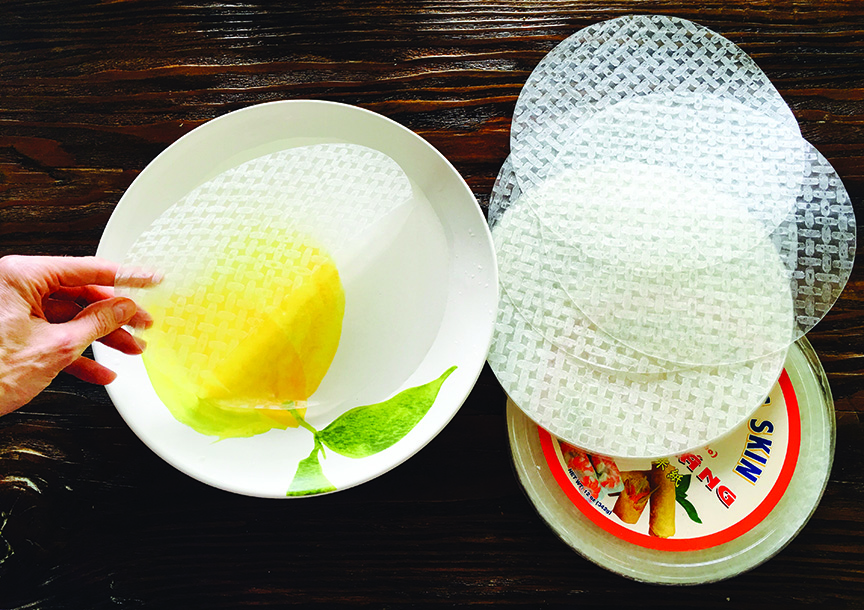 3. Place a few pieces of fruit and 1 heaping tsp of paste in the middle and sprinkle extra sesame seeds.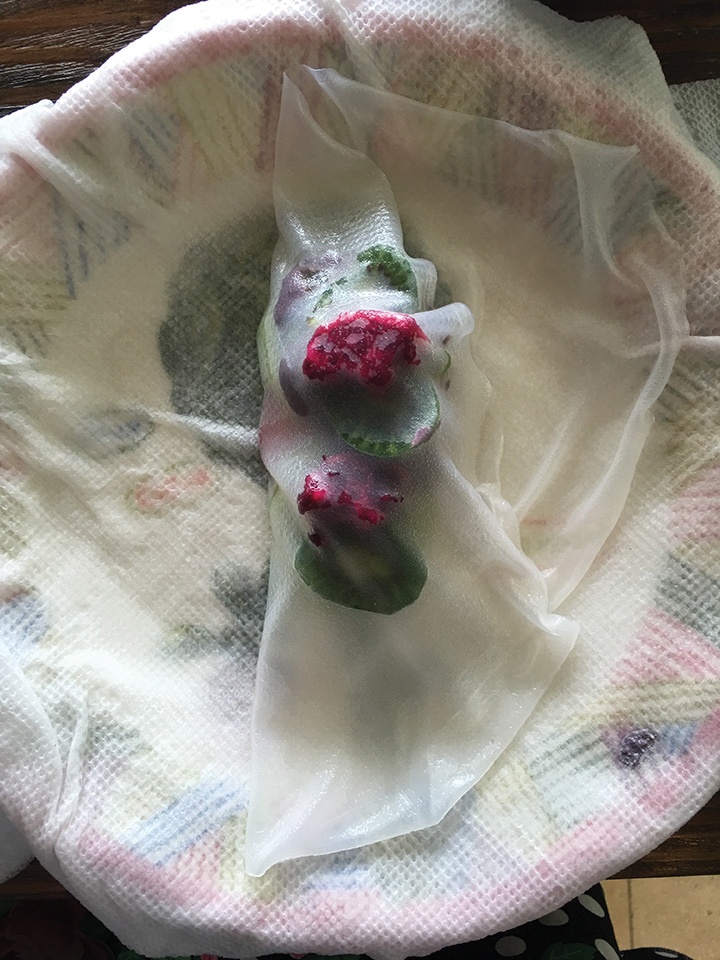 4. Fold the top first. Then the sides. Nice and tight. Fold back on the top until it looks like a lovely spring rolls! Refrigerate until ready to serve with a little bowl of berry cashew paste.