Malibu restauranteur Franco Simplicio discusses the evolution of the restaurant industry.
Born in Bari, Italy and raised in the restaurant business, Franco Simplicio moved to California as a teenager. Having opened many successful restaurants in the LA area, including Padri, Allegria and Moonshadows, it is obvious creating restaurants is his passion. Simplicio's latest endeavor The Sunset Restaurant specializes in seafood with a Mediterranean influence and boasts tremendous oceanfront views with a front row seat to spectacular sunsets. A true Italian, Simplicio loves making people feel welcome in his restaurants and provides a great bar environment where people can be casual, gather with their friends (or make new ones) while they enjoy exceptional food and service. Below are his observations on how the restaurant industry has changed since he opened his first restaurant in 1991.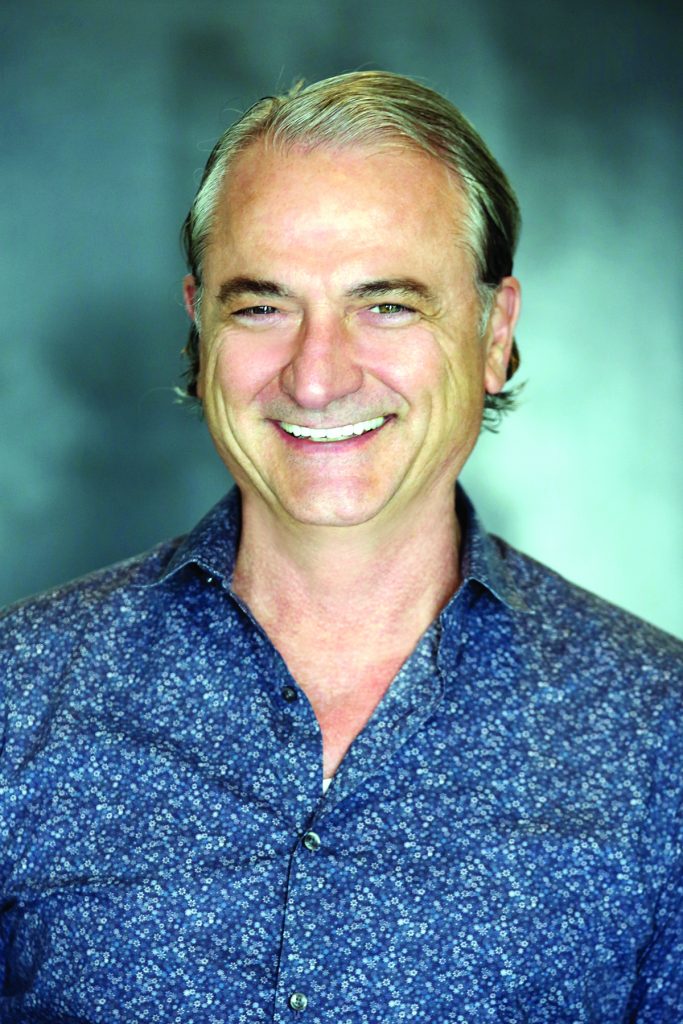 "Customers want to eat locally sourced products for all the reasons that we all agree on." – Whether it's a core belief, the economy or the environment, eating locally sourced food is a vital part of the growth of the restaurant industry and stimulating the local economy.
"Portions have gotten smaller and people are sharing more to try several things on the menu and enjoy a more casual meal." – European style dining has influenced the way we consume our food. Smaller meals like they serve in Europe has made it's way stateside and allows for a more enjoyable dining experience as well as the opportunity sample new dishes, rather than filling up on just one.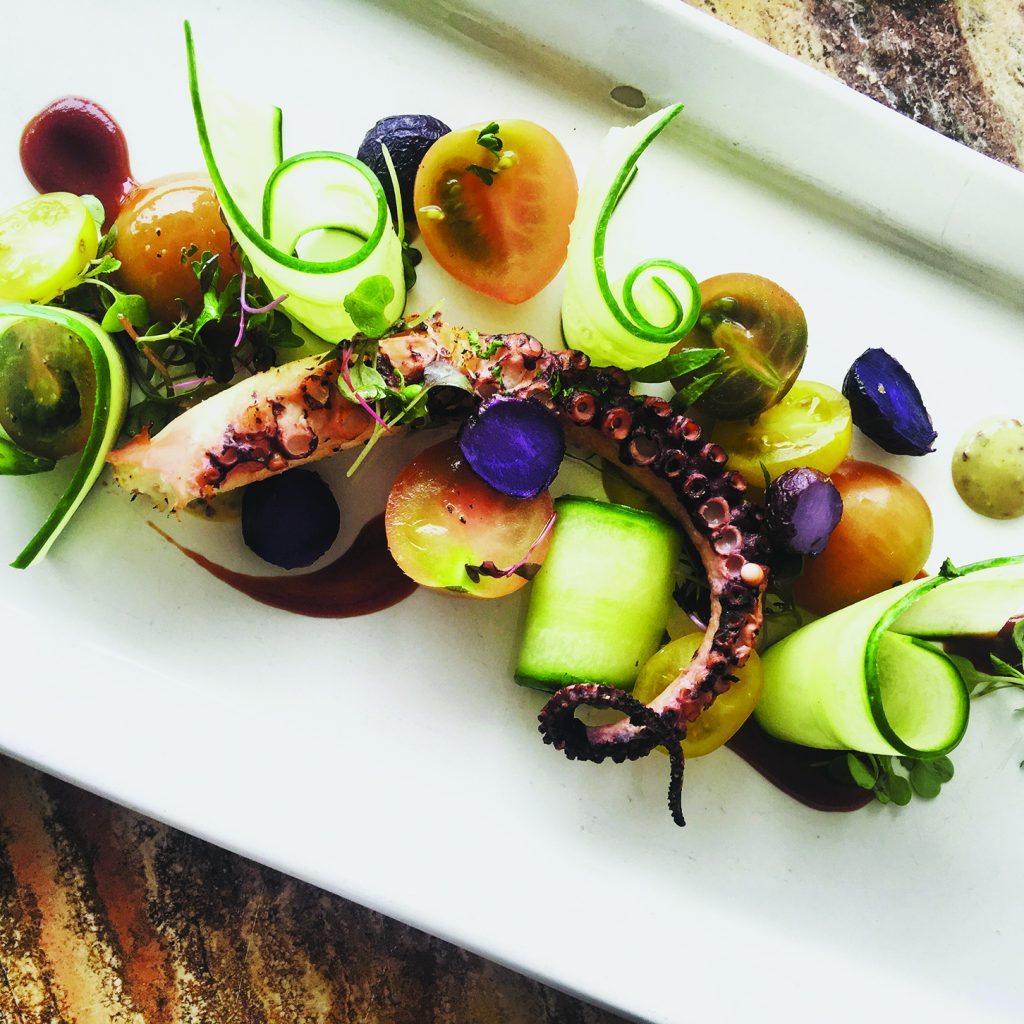 "Smart phones have become part of the experience. Customers want to connect to the WIFI. They check in, they text, they take photos of the food, themselves and the restaurant and they post them on social media. This is probably related to above mentioned use of smart phones, but ordering went from 8 minutes after seating to an average of 15 minutes." – The internet has definitely changed the way choose our restaurants. Watching friends post delicious meals from different restaurants and talk about how much they enjoyed them, narrows down the selection when you are ready to go out for a good meal.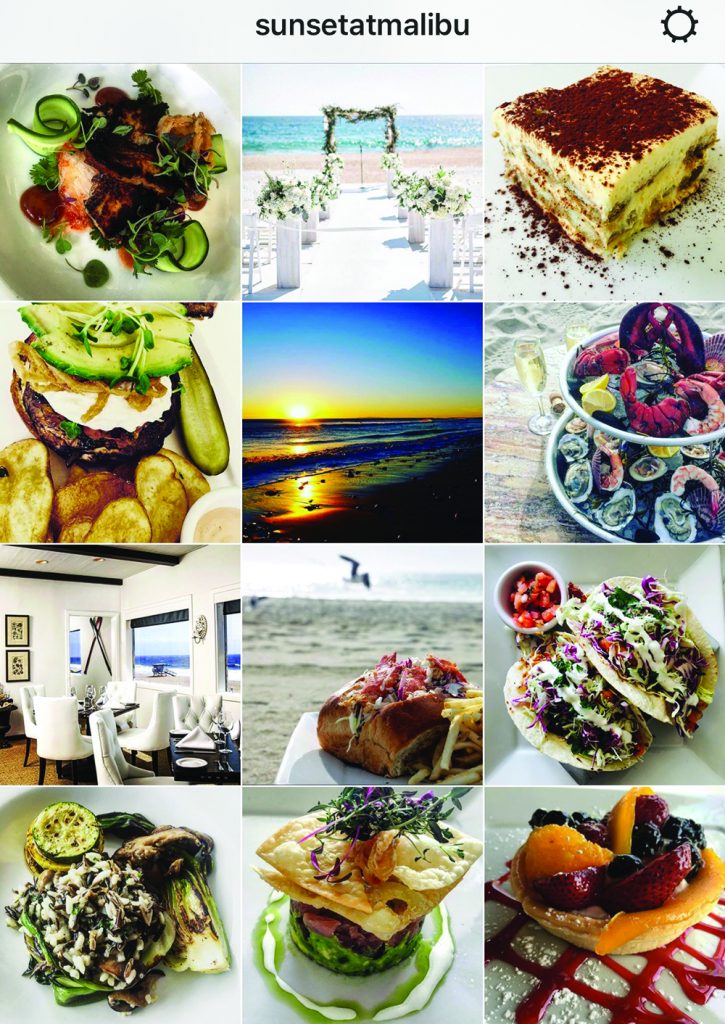 "Back in the day only 5% of customers requested a different table when seated. Now it's up to 18% requesting to be elsewhere." – Attention spans are shorter and visual stimulation are at the top of the list for diners in this new era.
"Our mission at my restaurants has always been to have the customers leave happy. We are a service business and that's our job. The customers drive the industry". – "Word of mouth" has now exteneded to the internet which has motivated restaurants to step up their customer service and ensure positive experiences putting the Sunset Restaurant and Beach Bar at the top of their game. – Cece Woods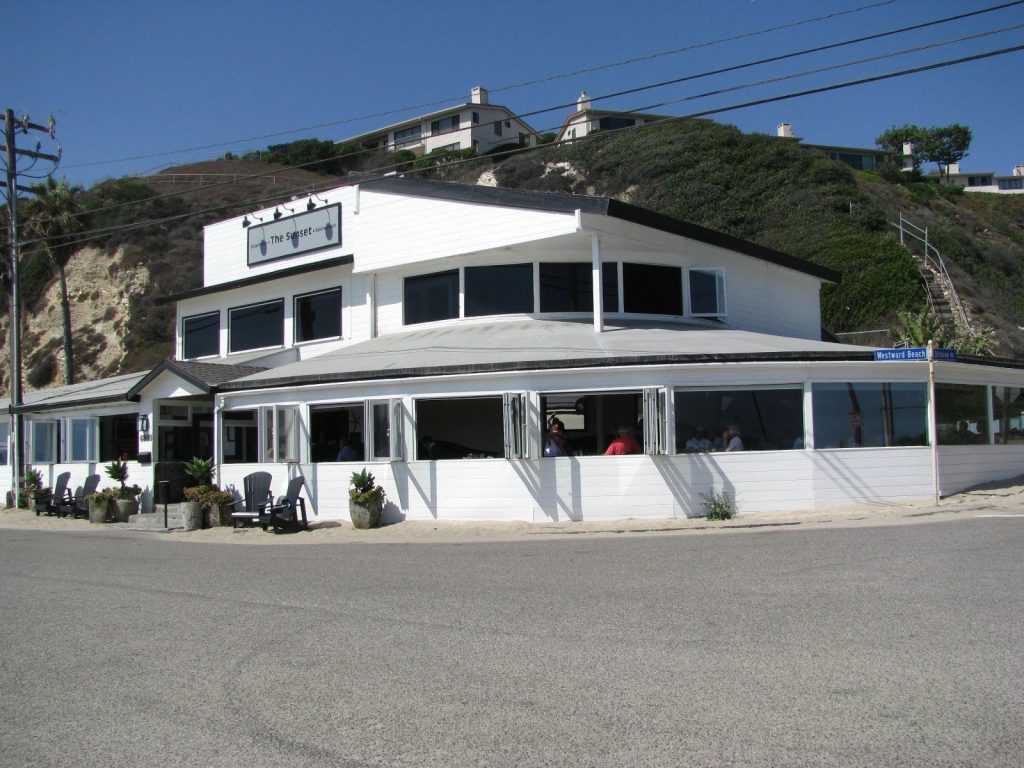 6800 Westward Beach Rd.
310.589.1007
instagram: @sunsetatmalibu